French windows are like standard casement windows with a dual sash opening but do not have a central post or center mullion. They have 2 sashes and with hinges on the sides. One sash opens to the left and the other to the right. French windows were actually built very similar to French doors ("portes-fenêtres") or cargo doors as they were called.
French European windows and doors are for the unrivalled style. Nothing can match the sleek, elegant lines of French doors and French windows. From traditional designs right through to ultra-modern, these timeless European-style doors and windows still hold their own against any aspiring rival.

French windows and French doors are valued for their winning design which functions effortlessly to achieve the separation of two spaces while enabling easy access between both areas. They provide a smooth transition between internal spaces or a seamless flow between the interior and exterior of a building.
An accomplished designer will artfully include French doors entrance and patio (balcony) where they need to define discreet spaces while optimizing air exchange and maximizing the view. French doors are popular both in main thoroughfare areas internally, perhaps to define separation between dining and living areas, and for access to outdoor entertainment areas.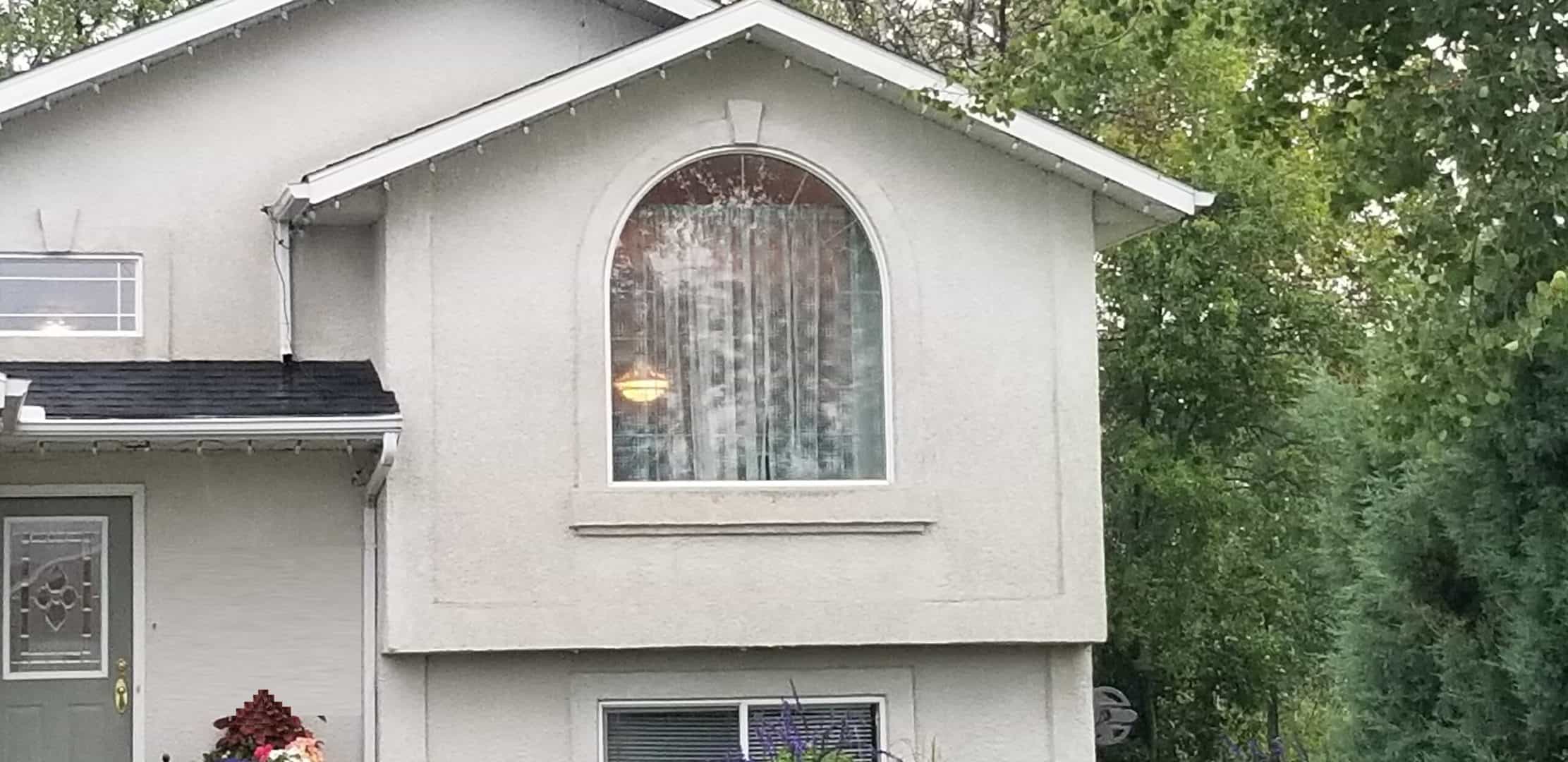 French Window and French Door:
French windows and French doors are praised for their elegant design. They function effortlessly. They achieve the separation of two panes and enable easy access. It provides a smooth transition between internal spaces. They act as a seamless flow between the interior and exterior.
French windows are versatile. It enables the designer to include them in both traditional or modern houses. Yet their successful application doesn't stop there. They add an enviable style and grace. They fit comfortably in even the most ultra-modern designs.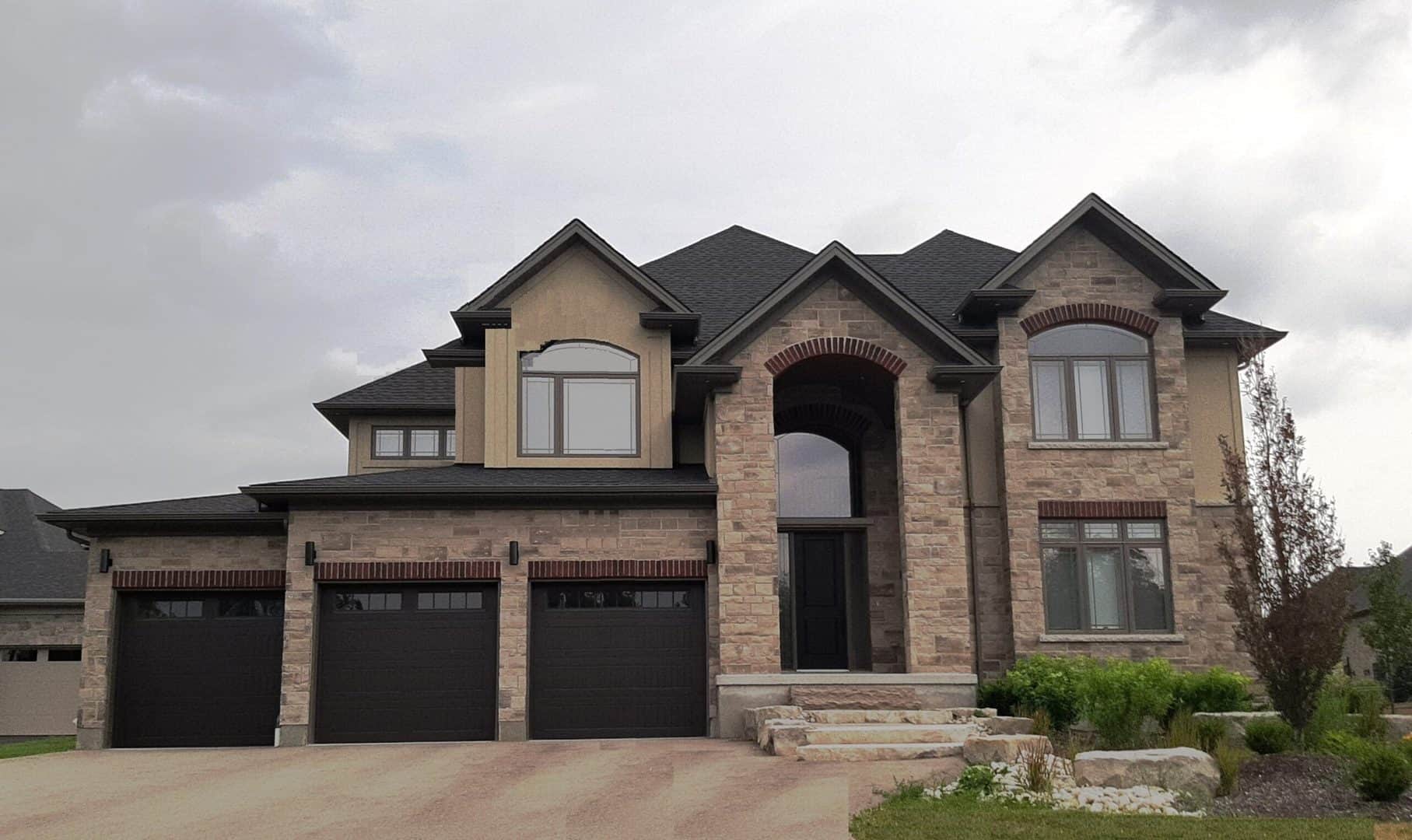 What Is A French Casement Window?
A French style tilt turn window is a window comprised of two main sashes. One of these would be able to swing inwards and turn, and the other just swing-in. For everyday use, the tilt and turn section would be operated. This can be all done with a simple turn of the handle that can select between 4 modes. They are the tilt, turn, lock, and micro-ventilation mode.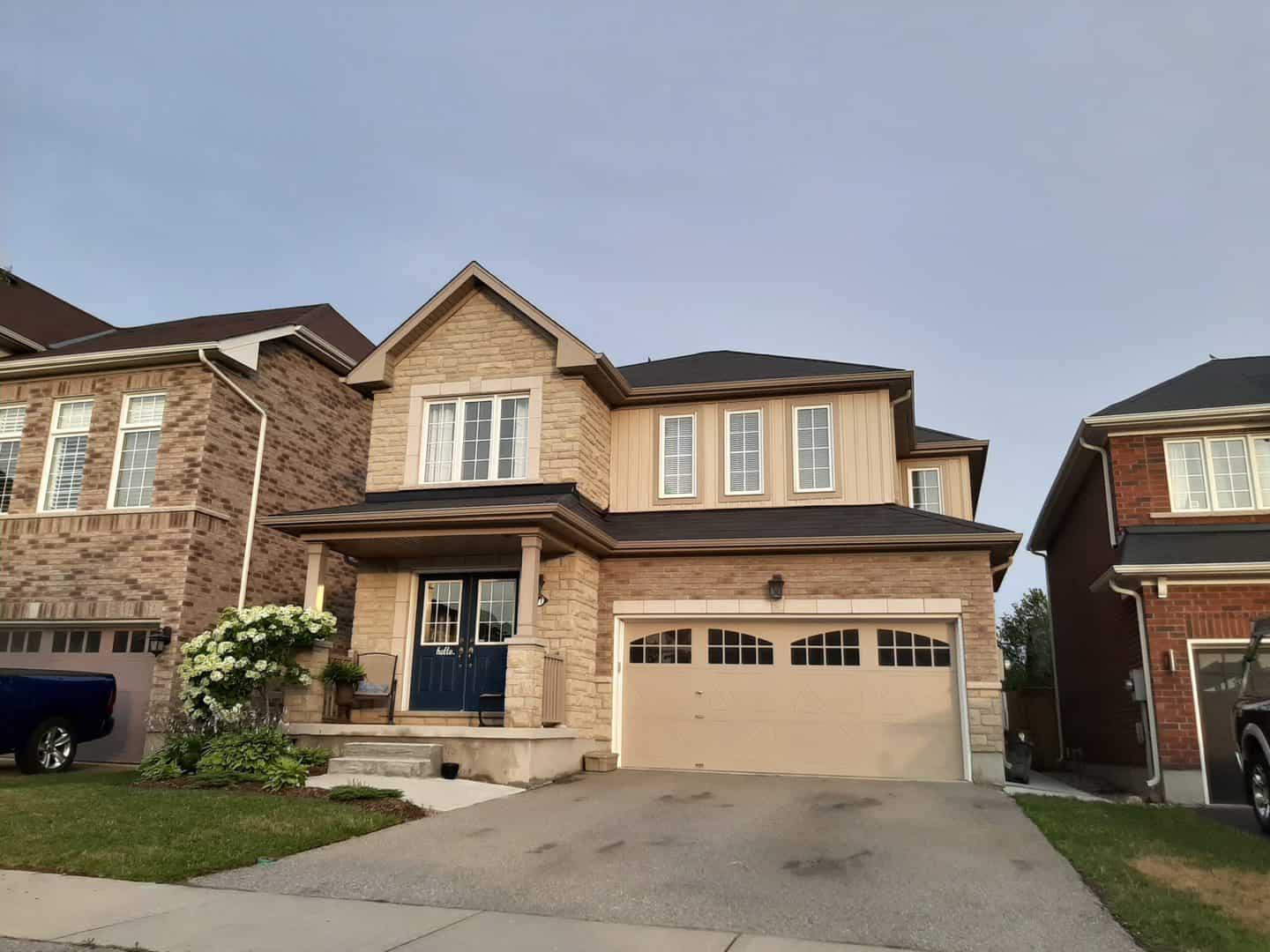 These are all very useful on a day to day basis. But, for some occasions both parts of the window can be opened. To do this, the main part, (the tilt and turn part) would first need to swing inwards then the lock on the side of the other sash would need to be turned. This would then enable both parts to open. When the tilt turn section is used, a mosquito screen is able to be installed and used too. However, when for opening both sides, the mosquito screen would need to be taken out beforehand.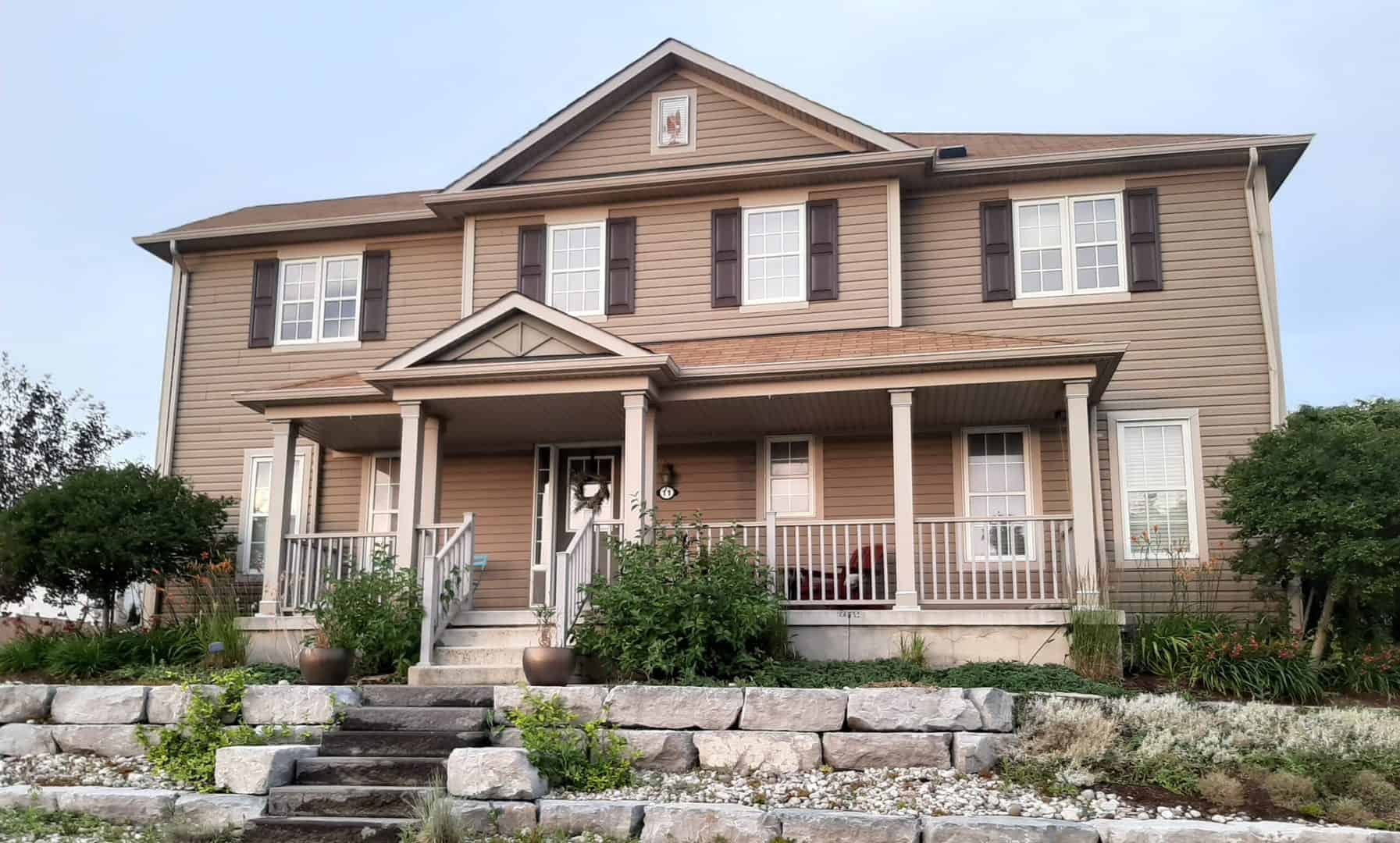 What Are French Doors      
French doors are double sash wide doors. Each door is composed of 2 large sashes which can open one after another. The 2 sections pivot on hinges that are located on opposite sides of framing. French doors can be ordered to swing in or out. These doors are also sometimes used as large windows because they are usually made with a large glass units.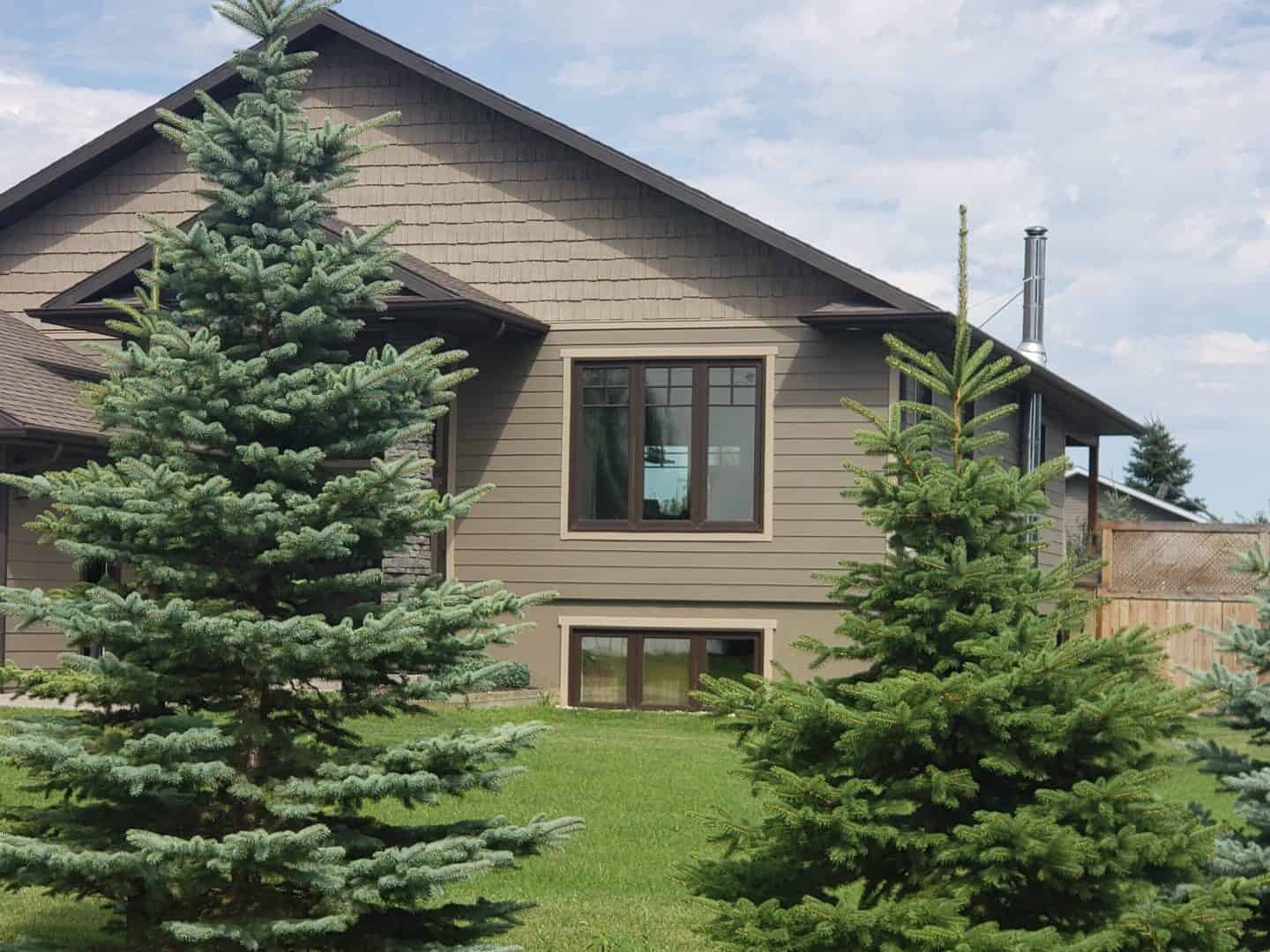 The traditional image of French doors are simple double doors. In this design, they may swing open either inwards, or outwards.
Each leaf of the double door are comprised of glasses. They are separated by horizontal and vertical framing elements. There is little difference between what is a French Door and a French window. The fundamental features are the same. French windows are operable, therefore no choice for picture windows.

They are remarkably versatile elements. They suit any size opening. As well as the traditional use, they can cater to up-to-date. Mainly useful for modern applications. For a more impressive effect, the designer can team French windows and doors with sidelights and transom. To highlight the product style. They may at first appear to satisfy a more traditional design function. But they can adapt well to custom-made openings. To suit any opening size in a variety of designs.

French windows have a square pattern of the grills inside the glass. They are very recognizable for this. To add the sophistication of the French style glass window. They often used in different window styles. Such as double hung or cranking style windows.
New Build or Renovation, Great Inspiration 
When building a new home, French windows may be incorporated in the design. It provides a classic, timeless sense of style. It adds character to the overall feel of the building. They use custom windows and patio (balcony) and entrance doors. This is perhaps more often applied to the renovation or restoration of existing buildings.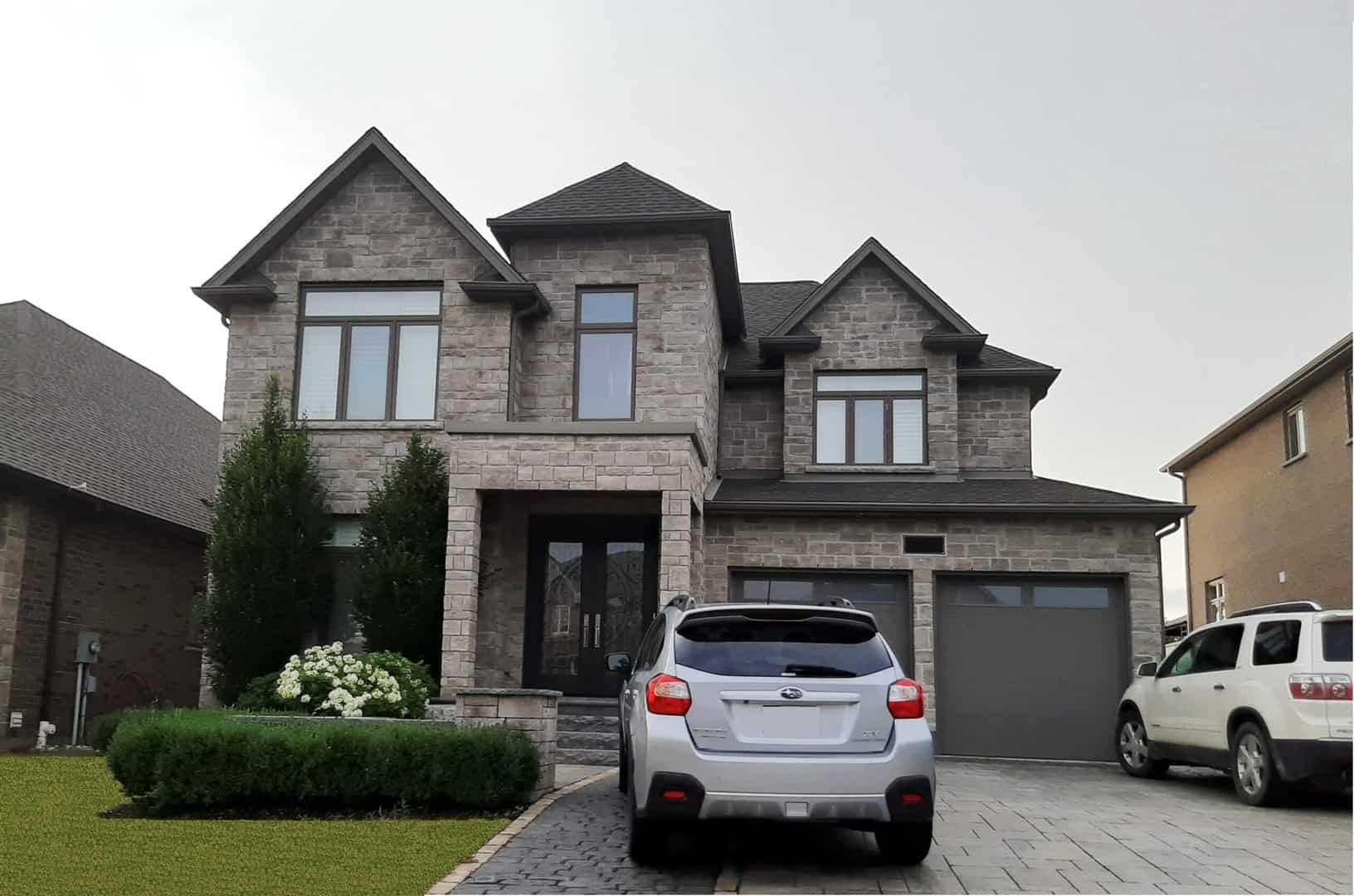 Gracious old homes need lots of attention. French windows may replace old windows and doors. They can also add to the structure and provide better air flow. As well as between the interior and exterior areas. It keeps the original era of the building. They adapt well and suit most buildings. They add a measure of style and sophistication. They also add a pleasing, balanced aesthetic.
What is considered a French door?
French door is a dual sash specialized double door that can swing inwards or outwards as indicated in your order. In the majority of cases to open, they need to be opened one at a time. The main advantage of French doors is that they provide a wide opening. This is very useful for loading and unloading furniture, as an example. They are very useful for entrance and patio (balcony) doors.
Do both doors open on a French door?
Yes, both doors do open on a French door. However, usually they open one at a time. This means that the two door sashes can't be opened simultaneously. But some can be ordered to be able to open in unison. This would not be considered a true French door necessarily but that's beside the point.
Which is better inswing or outswing French doors?
This would depend on your preference, location of the door, and size of the door.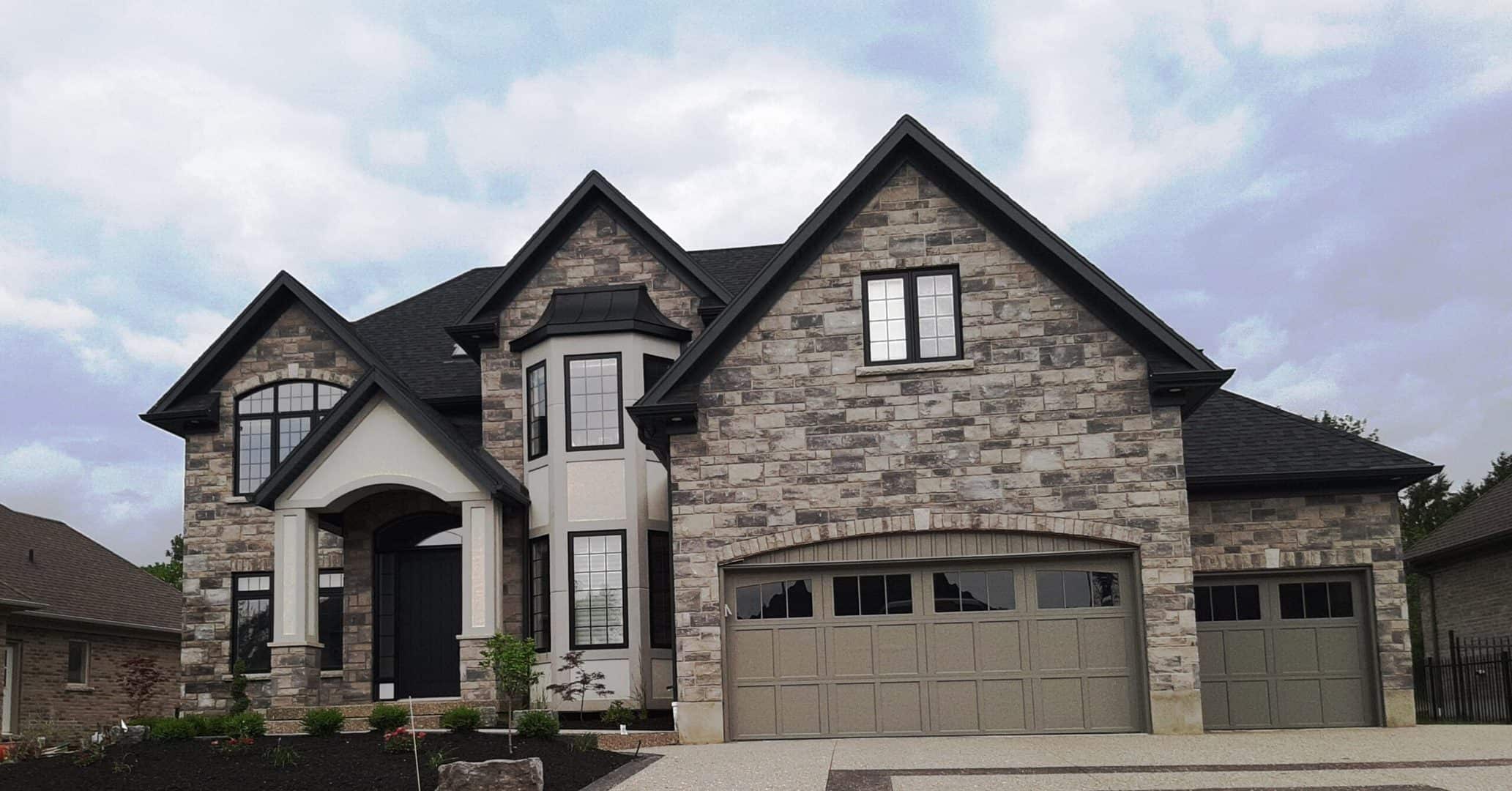 Select from a Wide Range of Exterior French Door Styles
French doors and windows can open both inwards, and outwards. Depending on space parameters, you can choose different styles. Glazing can be transparent or opaque. Tinted for walls facing South or West or clear for other parts of the house.
We offer many colors for the exterior and interior sides of the frame. We provide different colors for the window grills themselves (white remaining to be the most popular option).
There in many ways add style and unique features to a space. Installing French windows is one of them.
Benefits of French Windows
The home- the owner will enjoy their French windows. These building elements confer:
· Visual appeal
· Optimized solar heat gain with visual transparency of the glass windows
· Rapid air change
· Superior energy ratings
· Reduced thermal costs
· Easy access and exit, can be used as an emergency exit windows
· Better cost for UPVC compare to aluminum and wood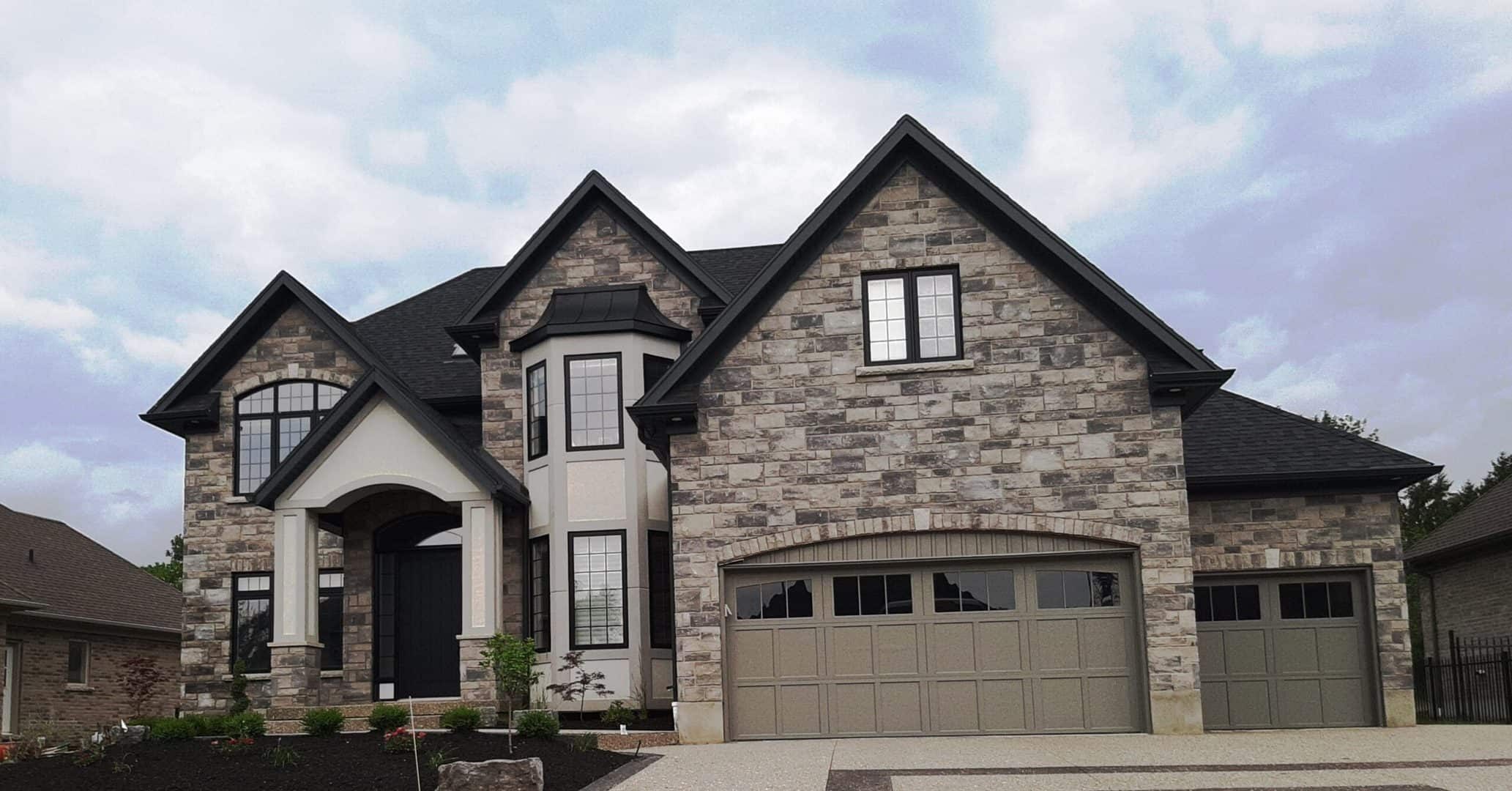 French windows allow natural light to flow unhindered. Effortlessly lighting up the internal living spaces. Bright, well-lit spaces evoke a sense of freedom. They help create a cheerful, comfortable atmosphere. Plenty of light circulating in the home provides a sense of spaciousness. It helps smaller rooms appear larger. Light spaces impact the overall comfort of the owners. This affects their mental and emotional health positively.
An important advantage of French windows is the superior energy ratings the owner can achieve. These versatile doors and windows can be finished with a wide range of energy efficient glass. Designers recommend choosing triple glazing for energy efficient solutions. It improves the thermal quality and reduces heating and cooling costs. They help keep the home warmer in winter and cooler in the summer. At the same time, minimizing negative sound transfer from the outside.

Unlike many, we promote increasing thermal efficiency. This is why we specialize in triple glazed products. Regardless of their location in the United States and Canada. French tilt-turn windows are found to be a better fit for most homes.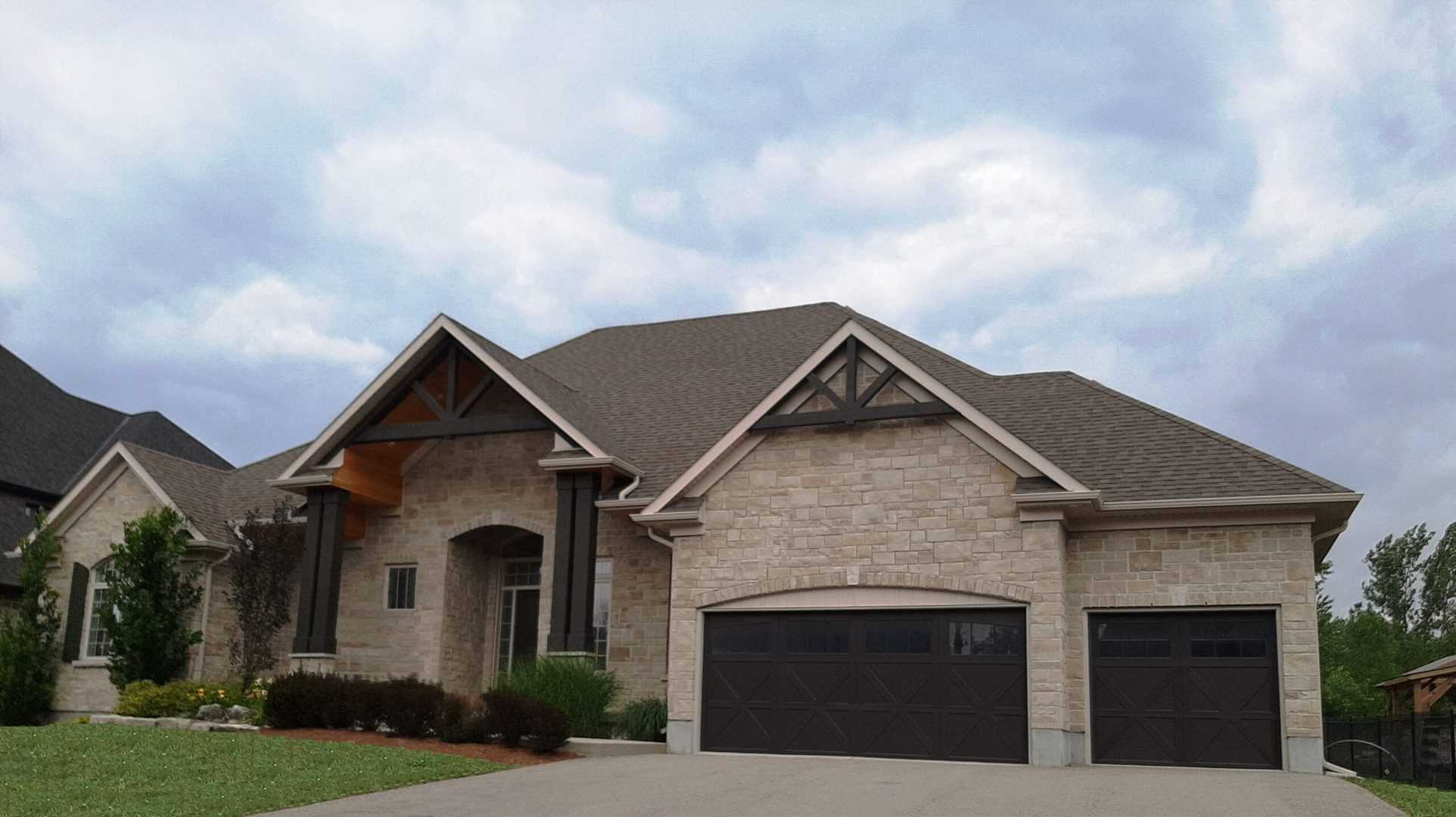 How to Install French Doors  
1) Prepare the opening           
This is a very important step. Before installing the door, you need to make sure that the framing around the opening is ready. This means checking that the framing is of the right size for the door and built correctly. Mistakes unnoticed at this stage can lead to lots of problems during the instillation process. So, properly made and sized framing will ensure that the instillation process runs smoother and hopefully without any problems.
2) level the door
This step is essential. At this stage, you want to make sure that the frame of the door doesn't have any twists when it is inside the opening prepared for it. Why would twists and turn occur? Because all French and regular doors have strong leaves but flexible frames (more for upvc and less for aluminum). Our doors have steel reinforcement tubing about 2×2″ all around the frame but it is still not quite enough to completely prevent twisting in the frame. This twisting is not necessarily a huge flaw but it does require the door to be levelled in the rough opening. This step is not hard but avoiding it can result in hours more work later, adjusting the door leaves. This is especially important if the door does not have an adjusting mechanism. As with these types of door, how you install it is precisely how it will end up. But, even with doors that you can adjust after instillation, it is highly recommended that you still do this levelling process before funnily sealing it in place.
3) Seal the door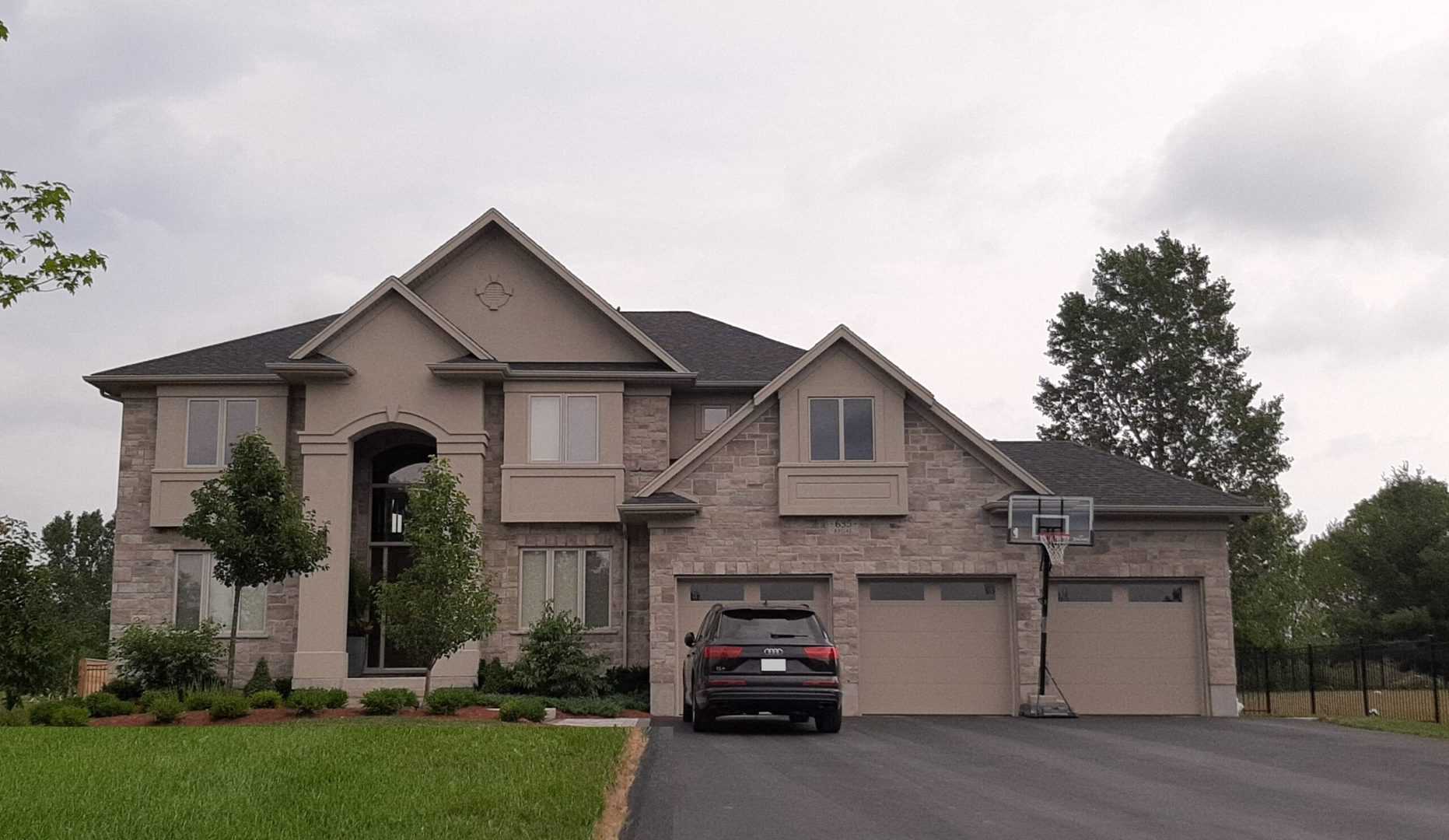 How To Seal Exterior French Doors? 
Doors, just as windows, have to be sealed according to your local building code. Use approved sealer tape around the top and vertical sides of the door or window. As for the bottom, it is necessary that you have a drainage system according to your local building code. This drainage system would be for water that may enter through the window edges. The sealer tape should be tapped to the sheeting directly and under the house wrap (vapor permeable membrane). Taping the sealer tape to the house wrap is a common mistake that may leave you with many problems. So avoid this mistake.
How Wide Are French Doors 
Because French doors have 2 leaves, they are usually twice as wide as regular doors. We provide French doors up to 75-84″ wide. These doors would then have a 65-74″ clear span. This is plenty wide for most homes. For rough openings that are not very big, it is a good idea to use a non symmetric French door. One full size primary sash and a narrow secondary sash i.e. 60″ wide opening split to house a 38″ wide primary sash for comfort and 22″ wide secondary sash. This provides a comfortable entrance with a total clear span of over 50″ when both leaves are opened.
How To Secure French Doors That Open Inward  
French doors have a unique and clever locking mechanism. The primary door sash opens like a regular door. But to open the second sash you need to press a bottom that is located in the side of the secondary sash on the level of the handle that is on the primary sash. When this button is pressed, the secondary sash can open too. This allows for a wide opening. To close the door, you would need to first bring the secondary sash to the initial position (in which the door was closed), and then bring the primary sash to meet the other sash so that they line up again. When you brought the secondary sash back into the closed position, from the bottom and top of the sash two rods are extended automatically to lock into the correct socket point in the bottom and top of the frame respectively. This locks the door in position and prevents it to be moved unless the bottom is pressed on the side on the sash. When you bring the primary sash back in position, you can lock the door with a key, just like a regular door. This ensured security for you household. Note, the button on the side of the secondary sash can not be pressed when both of them are closed because the side of the primary sash would cover the button offset inside the side of the secondary sash.
Are French doors safe?
Yes. Our French doors are all made under the European standard. Unlike lenient north American standards, European standards are strict. Products made under European standard ensure durable and secure products.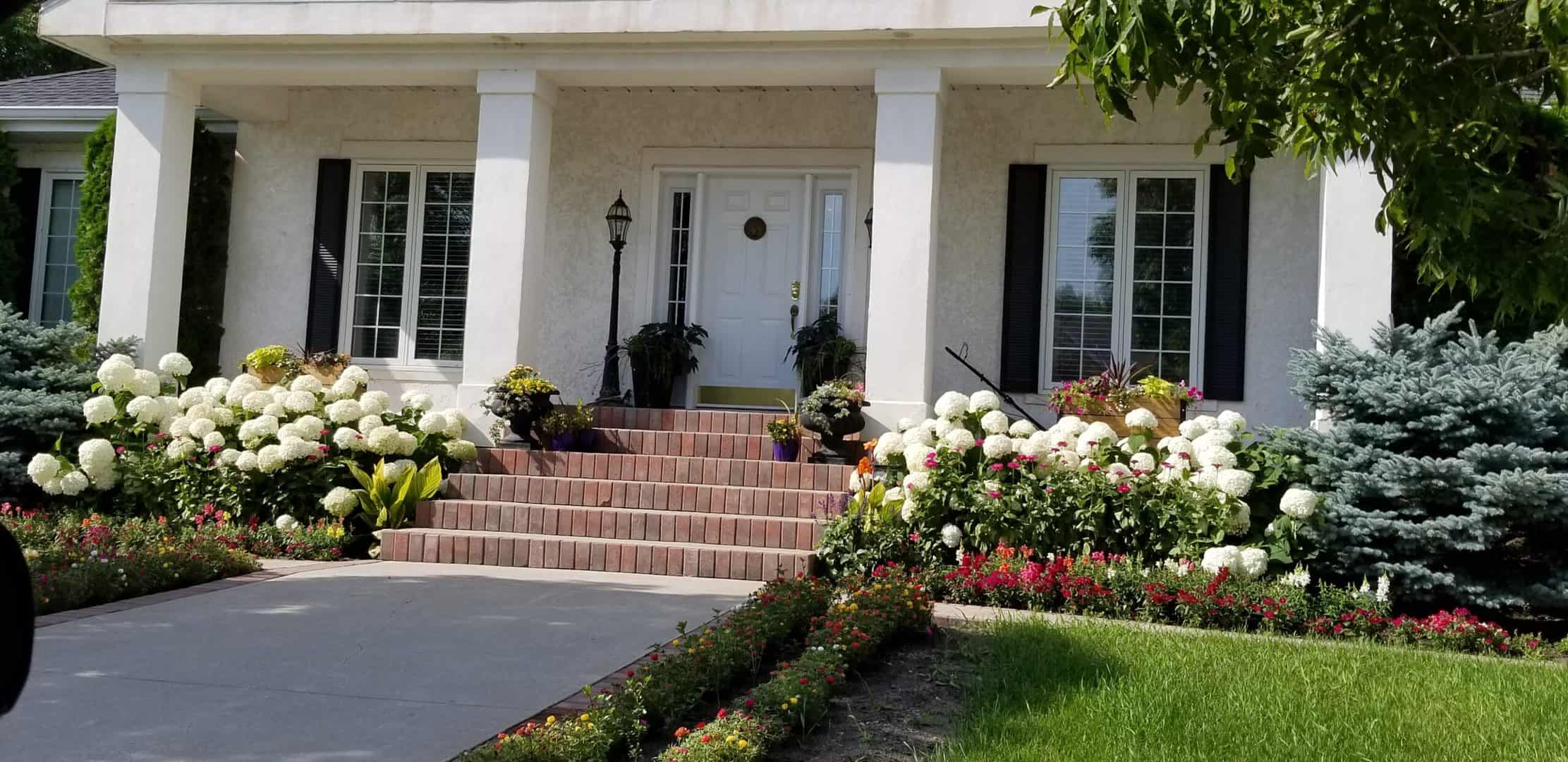 Can Exterior French Doors Swing Out
Of course. French doors can be ordered to swing in or out. So, depending on your preferences and situation, we will do our best to find an optimal solution for you. They can swing in either way. You can order exterior French doors that swing in or out. French exterior doors can not swing in and out. But, French interior doors can swing in and out because they use special hinges.
How Much Do French Doors Cost?

The price of French doors depends on the quality the doors and their size. The French window price may be as low as 100 – $200. That is if it made with plywood. These are commonly used for sheds. French patio doors made with expensive materials may cost up to $50,000 if not more. These doors are usually made with hardwood such as redwood or blackwood. Such wooden door would look great but would empty your wallet. Our French doors are the best compromise between a high-quality stylish product, and the price. They have great energy efficiency, durability, security, and functionality.
Enjoy a Variety of French Frame Styles
The selection of vinyl framing for French windows and French doors results in a large reduction in frame care. UPVC (vinyl) frames also ensure ease of operation. The wooden frames are attractive but demand a high level of care. They can expand and contract according to the weather seasons. It may increase the risk of the frames getting damaged. This, in turn, would undermine their insulation properties.

Choosing uPVC frames is the practical solution. UPVC windows can have wood grain finishes. They would resemble natural wood. But would provide the benefits of vinyl (upvc) windows. The benefits of selecting vinyl frames include the advantages of low maintenance and long lifespan, and less problem as with aluminum. As well as great options for hardware. They ensure exceptional weather resistant sealing properties. Also, they would increase sound and energy insulation. The benefits of French black windows are low maintenance classic windows which increase value of the house.

The builders can also choose French windows, which can be either out swing or in swing options. Unlike hopper windows and awning windows, tilt-turn windows would provide east operation. A friendly experience. For builders and installers. They would allow conducting maximum air exchange of the space.
What Is a French Cut Window
A French cut window is a modern twist on the French window. With a French cut window, one of the 2 sashes opens like a normal French while the other sash can tilt inwards. This design is called French cut because it is like a French but cut into 2 different parts. These are great for ventilation and can be used as an all-in-one window system for bedrooms.

French cut windows are the modern variation of the traditional French window design. Although they may get confused with regular French windows, French cut windows are different in that one of the both opens like a tilt in window. This way, one sash can be left open for air changing while the other can be used for fast air exchange or as an escape rout for emergencies. Although both of them do not open out sideways for a wide window span opening, this system is efficient in some aspects.

The French cut window can also be made with tilt and turn windows. With this configuration, you get both a real full French window and a tilt window in terms of operation. This design is very unique and very few homeowners with windows like these regret their window type choice. However, this design may be complicated.
What Are French Pane Windows
French pane windows or doors have glass units with grilles on the outside diving the glass section into squares. These kinds of panes are often used on patio doors (balcony) or exterior doors. However, they are popular as French pane windows and truly-divided-light (TDL) windows too for a for a more traditional and original look. They can even be cheaper to clean.

French pane windows are a very traditional choice. Their outside grills or muntins are very reminiscent of the design's history. Before glass was only a luxury, bars (which are now represented as grills or muntins) covered the opening in a pattern that divides the opening into squares. This was considered good for safety and because of the long-term use, because a look of its own. Many still like this traditional style and as such like French pane windows. Even with glass being present, French pane windows have bars on the outside of the glass. This kind of look is also considered to be TDL as it is, unlike windows with grilles which are embedded into the glass unit, truly a light division.

French pane window technology is also used for French doors. Due to similar safety reasons, doors also had bars and no glass. So, the look was just adopted from the traditional style and became just an aesthetic feature more than a safety one. French pane windows used for new and replacement windows with standard hardware.

French pane windows may be the option for you if you want that original look. However, there are downsides which need to be looked into.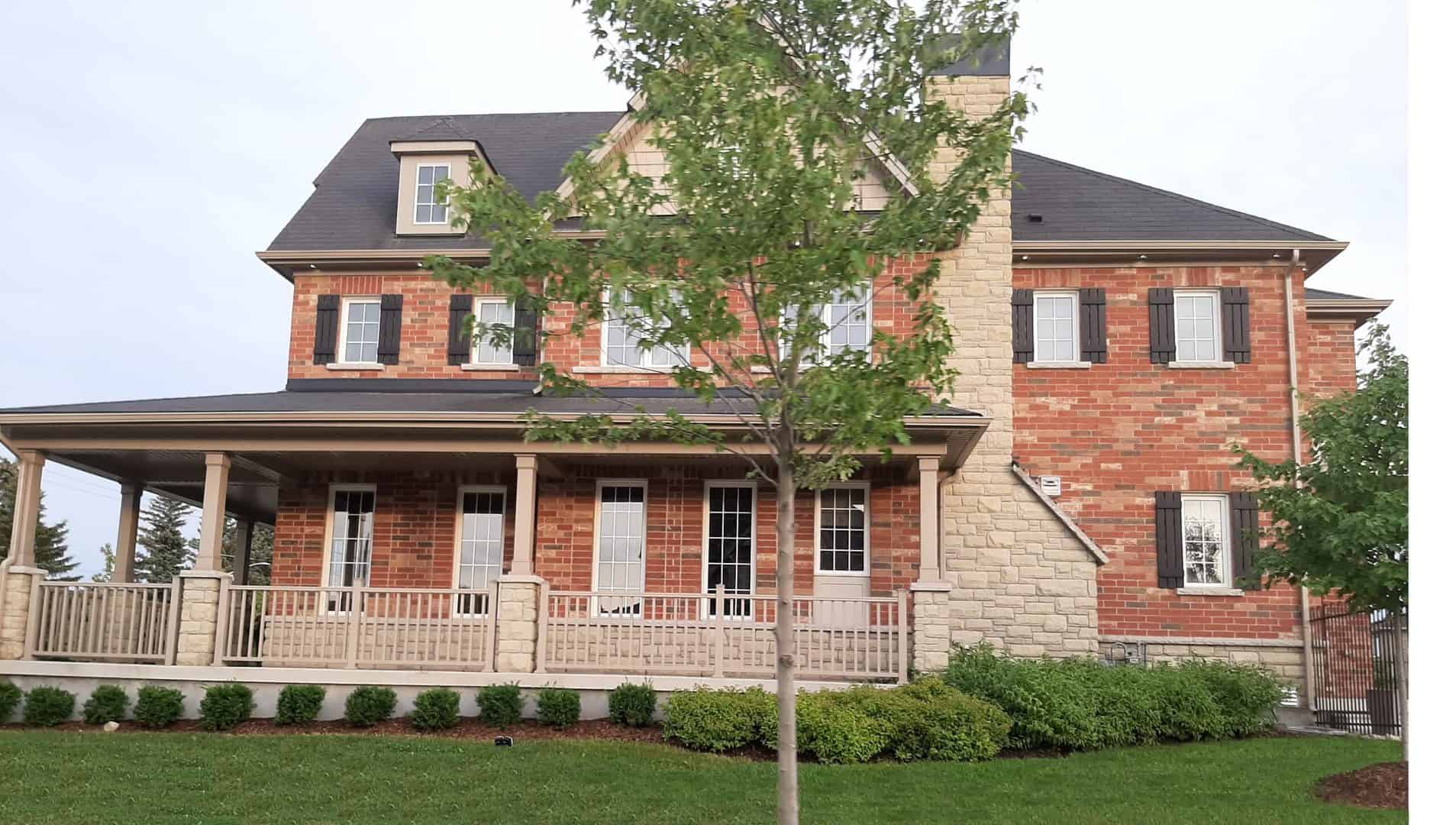 French Casement Windows
French casement window resembles a double casement window with the central mullion missing. This arrangement enables a wider, unobstructed opening. They are a stylish choice for any home. They lend a romantic, European-flavored elegance that cannot be rivaled.

With ordinary double casement windows, there are two windows side-by-side. They open out from the center with a vertical post between the two leaves. This results in an obstructed view. Each pane has to be opened separately. Whereas with French casement windows both windows push open together. They have not the central vertical post and specials hardware. It achieves a full, wide, clean view and lets in light and breeze.

French windows provide better energy efficiency because they close tightly into the sash on all sides. The tighter fit reduces heat leakage. It keep the warm air in winter and the hot air out in the summer. French casement windows are useful in living areas as well as in bedrooms. But in bathroom they are not suitable as in bedroom. French casement windows have easy installation. They have not essential complications in installation.

Compared with double-hung windows, French casement windows are more popular due to their great options they provide. Both panes are wide open whereas with double-hung windows, only the sliding pane opens. They are easier to open than double-hung windows. As well as low air leakage, best hardware. When closed, they offer better energy efficiency. For maximized airflow in the home, French windows are the optimal choice for new and replacement windows.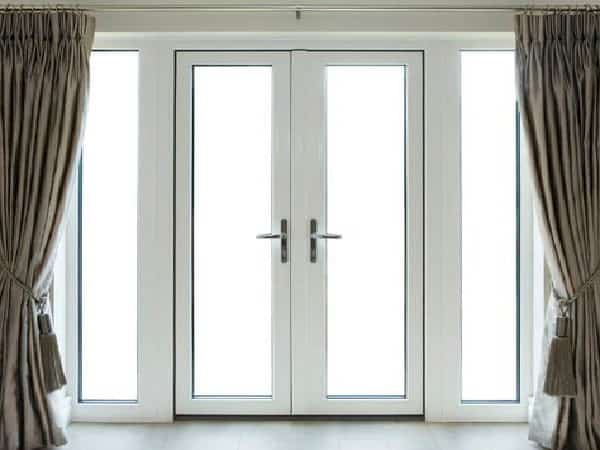 Summary French Windows
We offer specialty windows to customers, focusing on finding an optimal solution for each case. French windows go well with many styles of interior finishes. They add elegance and lightness to a room efficiently. Triple pane, unlike dual pane, have high energy performance. They are more suitable for northern and continental climates. Reducing homeowners' utility bills. They do not need high expensive professionals for installation. The windows keep the house at a set temperature for longer. Unlike wood products, which lasts for less and need continuous maintenance. Materials and hardware used in making GL windows are durable. They will serve well for decades, it is a great inspiration. They allow a lot of natural light inside the room, making it more spacious. They have long-life and easy installation.