Noise is one of the most prevalent reason for annoyance and frustration in the urban areas. According to numerous studies, people can develop depression and stress, sleep disorders, anxiety and even heart diseases due to high level of urban noise.
One of the most vulnerable areas of a house through which noise can leak inside is a window. Thus, soundproofing the window is the one of the best ways to combat extensive noise that can come from the following sources:
Airport
Road Traffic
Neighborhood Noise
Railway Noise
Conventional windows are not designed to significantly improve soundproofing abilities of the products. GL Advanced Windows provides a superior soundproof insulation for the windows to deal with low-frequency sounds such as traffic an construction noises.
Soundproof windows are assessed based on their sound stopping quality by measuring it through a scale called Sound Transmission Class. Sound waves tend to decrease when they pass through a wall. STC rating quantifies and measures that sound wave loss. Higher rating performance means that windows are more capable of minimizing noise.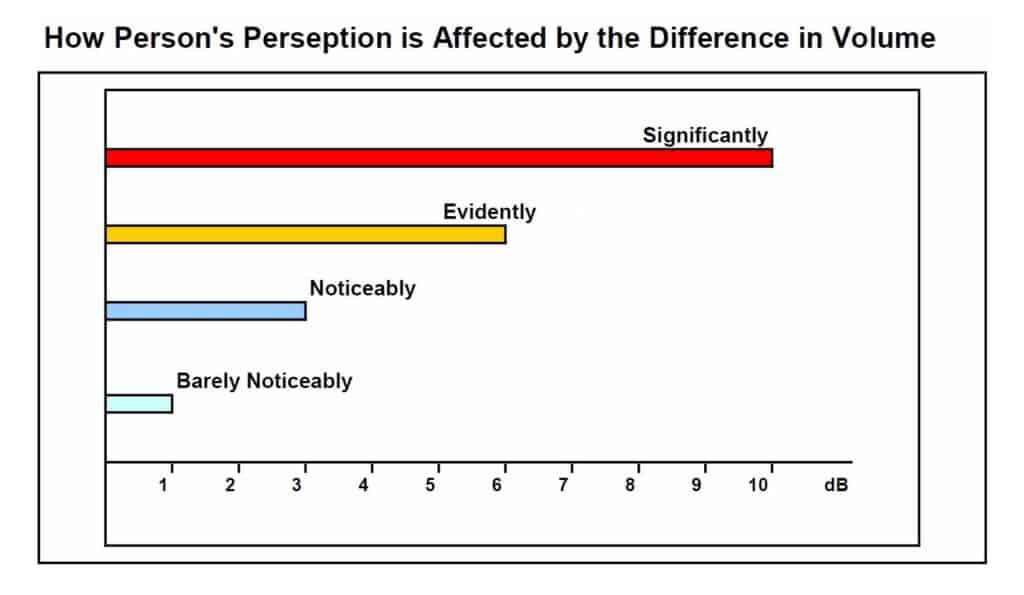 STC (Sound Transmission Class) rating
Most of the existing windows have an STC rating (Sound Transmission Class) of 18-30 which means that they noise reduction by 18-30 dB. Our regular glass units have an rating of 33 and soundproof models have an of 38-43 which means that our soundproof windows reduce noise pollution by additional 13 dB in comparison to most windows in the market. To illustrate what difference 13 dB make please see the table below. It shows how people perceive difference in the volume level and its affect on a person.
Noticeably: that is the difference between our standard tilt and turn windows and our competitors tilt and turn windows.
Evidently: can be achieved by implementing Soundproof Upgrade Level 1
Significantly: can be achieved by implementing Soundproof Upgrade Level 2
For houses that are located close to airports we provide an option that would decrease the volume by up to 20 dB.
OTICs Transmission Class
OTICs mean Outdoor/Indoor sound transferring Class. This coefficient deals with externally influence noise sources. This includes sounds like traffic, construction, airplanes ascending, busses, lawn moans, motorcycles, dogs barking, etc. OTICs are all external noises that fall in a frequency range of . OTIC has different frequency mix than in an STC rating (125-4000 Hz.) . But, OTIC has ratings from a lower frequency range (80 – 4000 Hz, from the beginning 125 Hz octave) that that measured with STC. OTIC has different frequency mix than in an other rating.
OTIC rating advantages
As compared to STC which deals with indoor sound sources with different combinations and stand alone frequencies, OTICs is a more realistic coefficient of noise because it measures noises we experience more intimately. These would be the sounds from traffic, construction, etc. Sound sources like TVs and loud speech are not always realistic representation of most of the noise you hear. Most noises that you hear inside the house stem from outdoor sources, as such, these measurements do not always hold information about everything you need to know. This is why we recommend investing in soundproofing for your home. It will greatly help make your home feel more comfortable.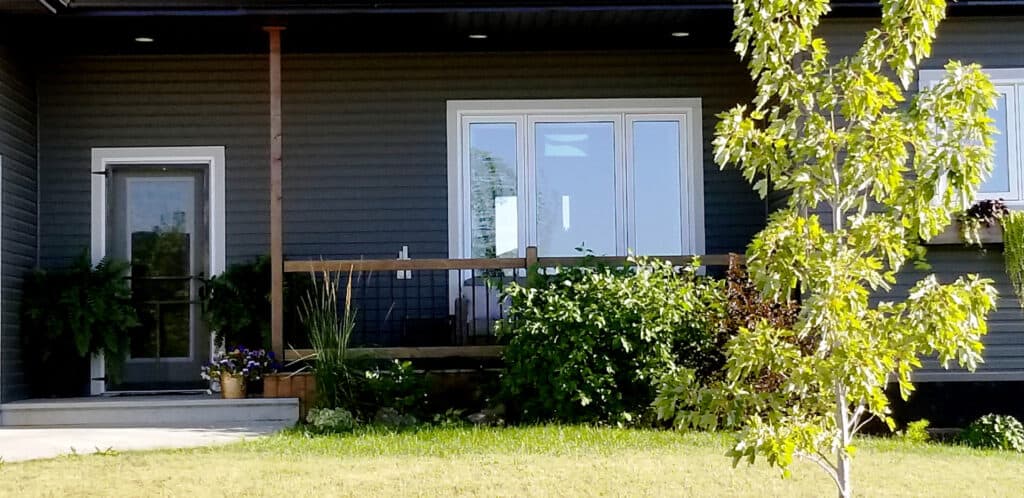 OTIC rating disadvantages
OTIC's main disadvantage is the continuation of its advantage. OTIC covers a large variety of outdoor noises. This is its con because such consideration may be useful for something's but not for common usage. Example: if you live near a construction site, lots of noise you hear inside may be from the construction. However, large amounts of the noise come rarely. Throughout the duration of the project, how many times would you would hear an excavator at work or a large truck delivering concrete? Not many. But because OTIC accounts for these rare durations, the number may end up being not a realistic representation. To raise the OTIC level for soundproofing it may be expensive and built to protect against sources that you may not even encounter.
To fix this, we offer soundproofing built for your specific case. This allows us to minimize the disruptive noises you may hear. By doing this we save you money by not protecting you from what you don't need. For example, if you live near a high-way, we would custom design windows to protect you from that specific noise. This noise would be your main noise source. As such, sound protection from other sources would not be as important. We value our customers and thus only offer soundproofing for a small fraction of the cost of un-optimized soundproof windows that are built to protect against every type of noise. At the same time, we optimize the windows and make them cost effective for your specific case. Windows and doors are our products but soundproofing is our service.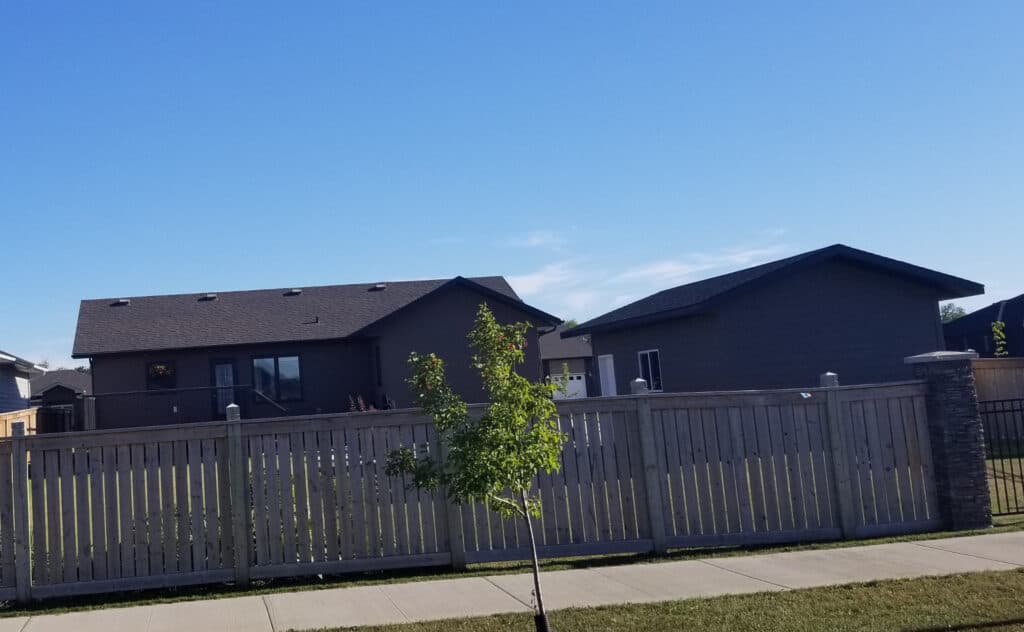 Acoustic windows
Acoustic windows are a part of an ultrasound device. But, most people are not knowledgeable of what acoustic windows really are and ask something like: What are aquatic windows? And How to acoustically insulate a window? By this we are assuming questions about soundproofing. In which case, we would recommend reading this article for more information, ways of how to save, and achieve fast and reliable results.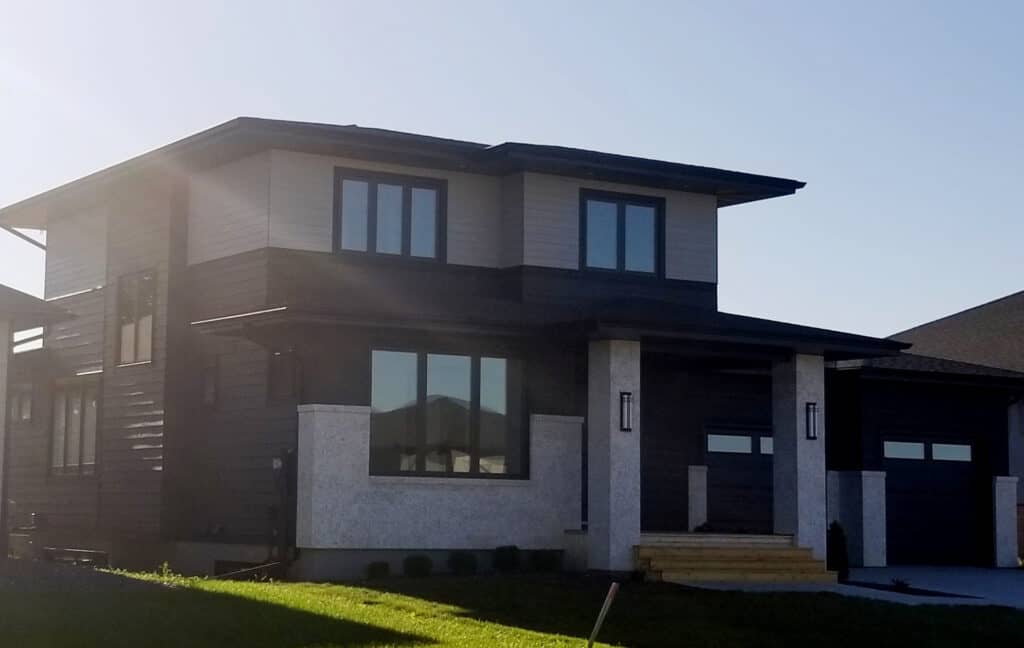 Does Acoustic Glass Work
In laminated windows, there is a thin multi-layer film in-between the glasses. This helps better soundproof the window. There is no visual difference between laminated and aquatic glass, but there is a big aquatic performance difference between the two. Aquatic glass is 3-7 times more effective than common laminated glass. Because of the cost difference and production popularity, laminated windows are far more common in the market.
Glass Acoustic Performance
Many vendors don't even make acoustic glass and as such further increases the product cost. The overall STC rating for one of the very good triple pane Glass Unit with acoustic glass is 50 as compared to 44 on triple pane laminated windows. It is dozen times more effective then 24-26 of common dual pane glass units. This might seem like a small numeric difference but in practice, it is a huge difference.
How to soundproof windows
There are many ways to soundproof windows but it all depends on the source of the noise you want to block out. There are 5 main sources of noises: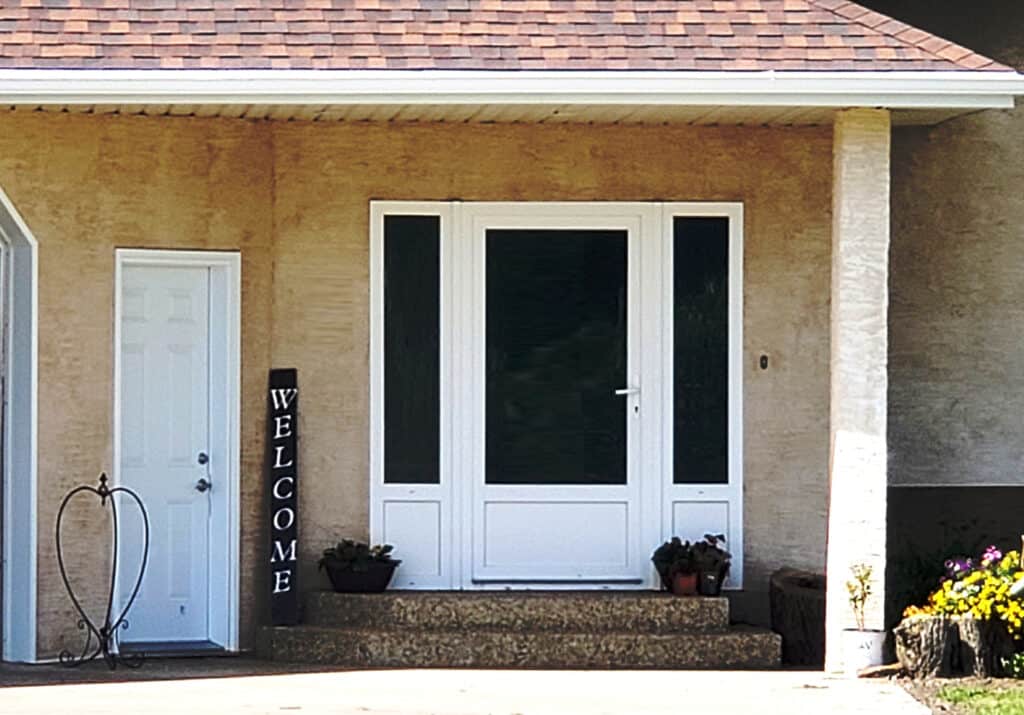 – Moving trains
This is the most complicated source of noise to diminish inside your home. As such, it requires not only noise protection from windows and doors but also good quality soundproof walls. If you live near loud moving trains we recommend our level 5 or level 5+ soundproof windows. We can also help specify the windows for your individual case for no additional charges.
– Construction noise
This might be a problem to many but before considering soundproofing your windows, doors, and walls, consider the length and duration of the construction in your area. Some projects may take 3-6 months only but some may take several years. If construction is a constant problem, we recommend level 5 soundproof windows.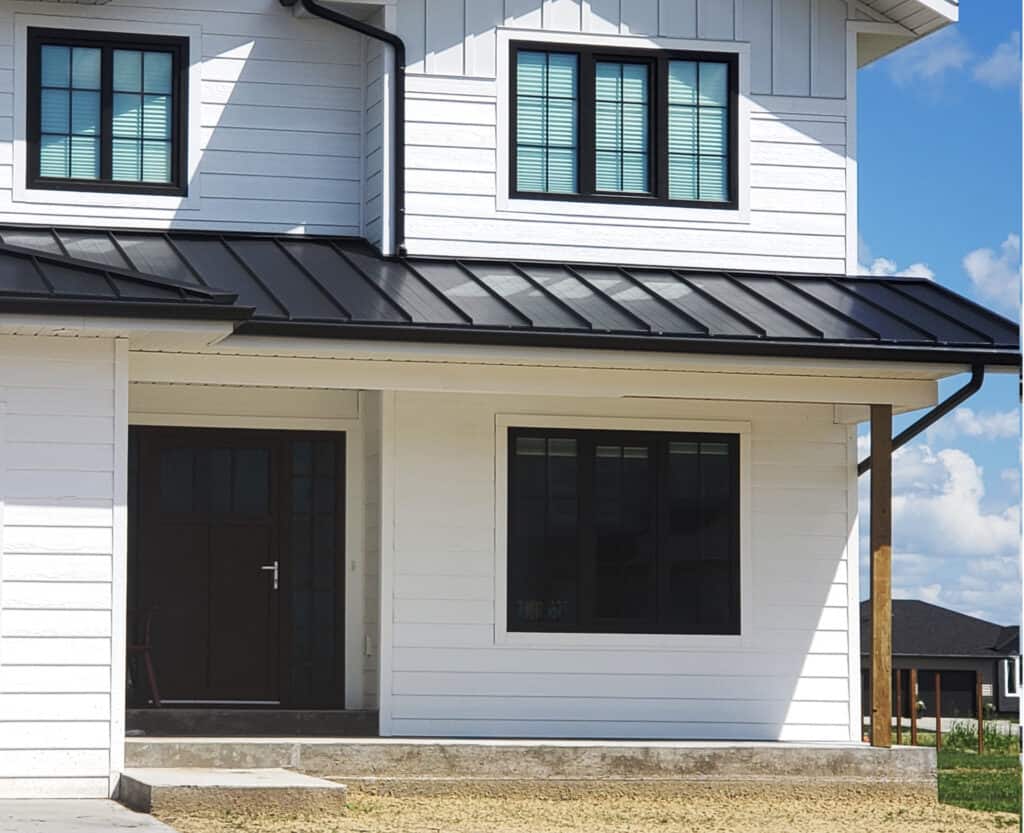 – City traffic
How to soundproof a window from traffic noise? This is a common external noise source for those living in cities. These notices include cars, trucks, semi trucks, motorcycles, lawn mowers, etc. To save money of soundproofing your windows and doors, we would recommend ordering level 4-5 for your master bedroom(s), office(s), and other bedrooms. As for the other windows, depending of the situation a level 2 or maybe 3 will do.
– Highway traffic
Highway traffic differs from city traffic in that the noise by a highway has a higher frequency than that from city centers. As such the soundproofing approach needs to differ from what you would do for a city home. This is helpful to maximize the efficiency of the soundproofing. We would for this, recommend a soundproofing level of 4-5 for master bedrooms, regular bedrooms, and office spaces. As for the rest, level 3 soundproof windows can be used in places were needed and level 1-2 in less important areas.
– Airplanes assenting
The main diffidence of this case from other noises is that the source of the sound is not from the ground (always) but from above groudeference Also the frequency waves are wide as compared to other noise sources. As such, the soundproof windows used to help diminish this type of noise are made differently to optimally soundproof your home. Residential houses built near the restricted areas by airports have the biggest discomfort from the noise pollution the airplanes make. The main challenge in soundproofing against this noise source is preventing noise drainage though ceilings. Homes built near airports are usually preplanned to be built with more soundproof roofs. But if roof soundproofing is not well thought out or constructed for the home, as after construction desertion to soundproof your roof can be a complicated and expensive process.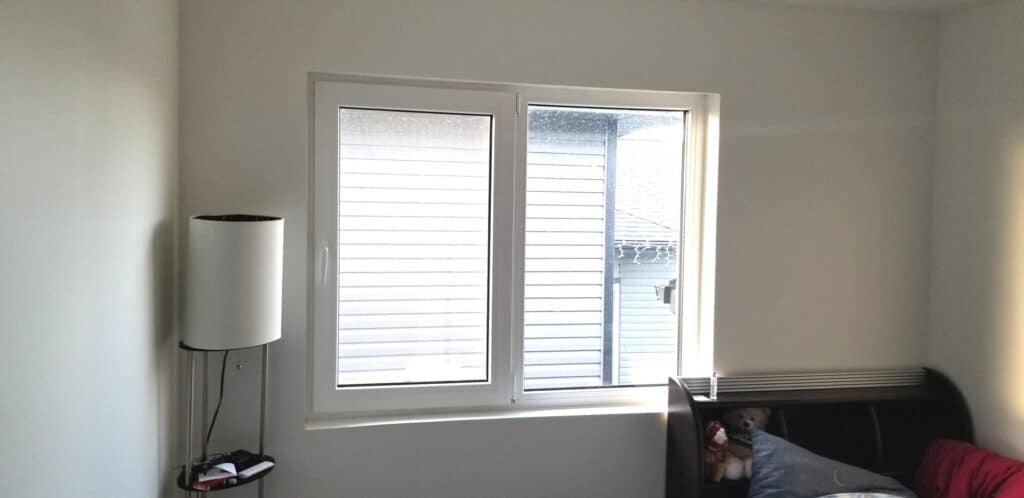 Importatnt Information
If your walls are made with a 2×4 framing, vinyl siding, and regular drywall, there is no point ordering windows with a soundproof level higher than 2-3. Even level 5+ soundproof windows will not help drastically soundproof your house if your walls are not suitable to match that level of soundproofing.
Do sound proof windows really work
If the soundproof windows match the level of the soundproofing in your walls and roof, and optimized to work efficiently for your specific project, then yes. However, do note that sound passes through weak points were ever possible. So even if you have the highest level of soundproofing for your windows, week soundproofing in your walls and roof would end up transmitting all the noise through. As such, we do not recommend soundproofing levels of 4 or 5 or 5+ if your walls and roof can't support the standard level of soundproofing set by the windows. This will also save your money on soundproofing.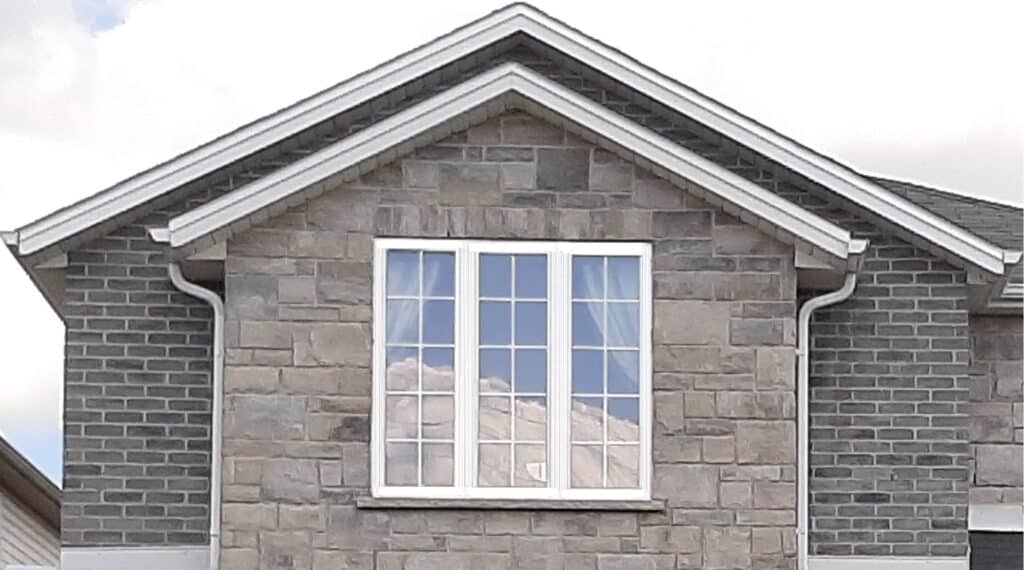 How to soundproof a window cheep
The cheap way you can soundproof a window is by hanging hanging a heavy curtain or two in front on the window from the inside. This will help soundproof the window for a low cost.
Are double glazed windows soundproof
Double glazed windows do not show exceptional performance in soundproofing. Standard double glazed windows can usually only provide around 24-28 db of sound protection. For anything more, the windows would need to be laminated on most likely both sides. However this would end up increasing the price of the windows up by 40%. For this price you could afford triple pane windows.
Are triple pane windows more soundproof?
Yes. Our standard triple glazed windows are up to 20% more soundproof and are available to be ordered with soundproofing up to level 5+. At this level the windows are able to block our about 5-11 dB of noise. However, such level of soundproofing may not always be optimal. Depending on the external source of noise your experience bothersome, it is wise to choose between different levels of soundproofing for your windows. This would also mean choosing a different soundproofing level for differently located windows. For example, level 5 soundproofing may be a great choice for master bedrooms, bedrooms, and offices. But it is not usually recommended that you order level 5 soundproofing for your small bathroom windows. This can help you save money. Investing in more expensive options may not always be necessary. As well as the protection, we can also provide consultation and customization for our customers for no extra cost. We do this because we want to ensure that your order is maximally optimized for your project.

How much do soundproof windows cost
This depends on the level of soundproofing your choose.
Level 1 soundproofing 1-2 % more
This is a good soundproofing option for not high priority windows such as small ones in your washroom or maybe laundry room. However, for larger windows around the house, it would be recommended to upgrade from level 1 to 2 or 3 if not higher.
Level 2 soundproofing 2 – 3 % more
This is a step up from level one. It will more noticeable soundproofing effects. This will provide you with around 30-40 db of sound protection.
Level 3 soundproofing 2-5 % more
This is a common soundproofing level people go for when they want good quality soundproofing without sending more money. This option is great option and can be all that you need deepening on the source of the noise and its volume. This level offers about 35 – 45 db of noise protection.
Level 4 soundproofing 4 – 7 % more
Great choice for high soundproofing. This level of sound protection helps homes is more highly soundproof and if used in areas without much external noise can help make the home feel almost entireraly soundproof. However, if walls are not capable to match the level of soundproofing in our level 4 soundproof windows, all the external noise may leek inside from the walls or roof as they would become a week point for the sound to enter. This would apply for level 5 and level 5+ soundproof windows too. But if your home is suitable for this level of soundproofing, it can be a great all around option. It would provide roughly 40 – 48 db of noise protection.
Level 5 soundproofing 5 – 10 % more
This is a high-end soundproofing option. It is highly recommended for master bedrooms, bedrooms, and offices. This more premium option can protect your from about 40-50 db of noise.
Level 5+ soundproofing
This is the highest end option we offer for soundproofing. This level of soundproofing can ensure 40 – 55 db of noise protection. Typically you would use these types of windows for projects very near places with very loud and disturbing noises. Such as construction sites, busy city centers, active railroads, etc.
How to soundproof a room with windows
Usually windows are a week point in soundproofing in the room. As such, the best way to increase the noise protection in your room is to soundproof the window.
There are 4 ways to do this:
– To replace the window(s)
This is the most difficult and expensive way but if a renovation is planned, this is the most optimal choice.
– To improve the soundproofing on the existing window(s)
There are many things vendors market that would "improve" your existing window(s). But they are hit or miss.
– To add an additional window pane with a sound blocking feature
Additional windows are expensive but not as pricy as replacement windows would be. Replacing windows may also leave the interior finishing around the window in poor condition. This would then need paint ups and maybe some other tasks.
– Hang heavy drapes inside the room to cover the window
Heavy drapes, of the over-hand, are a reliably cheep option and work great when closed. This is very useful at night as most disruptive noises happen in the night and late evening. This is assuming that you close the blades when the sun goes down.
How soundproofing work
There are 2 ways it works:
– Reflection
Sound comes in acoustic waves. Along an impact between a sound wave and a hard object, part of the wave is reflected and part of it passes through. So, for more soundproofing, you would use a combination of different materials and layer them. This is why triple pane windows are superior to dual pane and dual glazing is superior to a single pane. Achieving sound projection on a single glass window is nearly impossible unless it is a 4 inch bulletproof glass.
– Absorption
The amount of noise absorption by an object strongly depends on the request of noise, material in use and the thickness of the material. So, to have more soundproofing, you would need to use different materials (such as drywall and acoustic bats) and layer them in different thicknesses. As an example, you can get 1 layer of drywall on one side and on the other side use 2 layers of drywall. Or use two layers of drywall or fireboard beforehand.
How to soundproof sash windows
Because sash windows need room outside to open, installing an additional sound blocking sash is not recommended. This is because it would require lots of effort to open afterwards. You would need to open the single sash first, from the outside, and only then would be able to open the original sash window from the inside. This leaves you with two other options.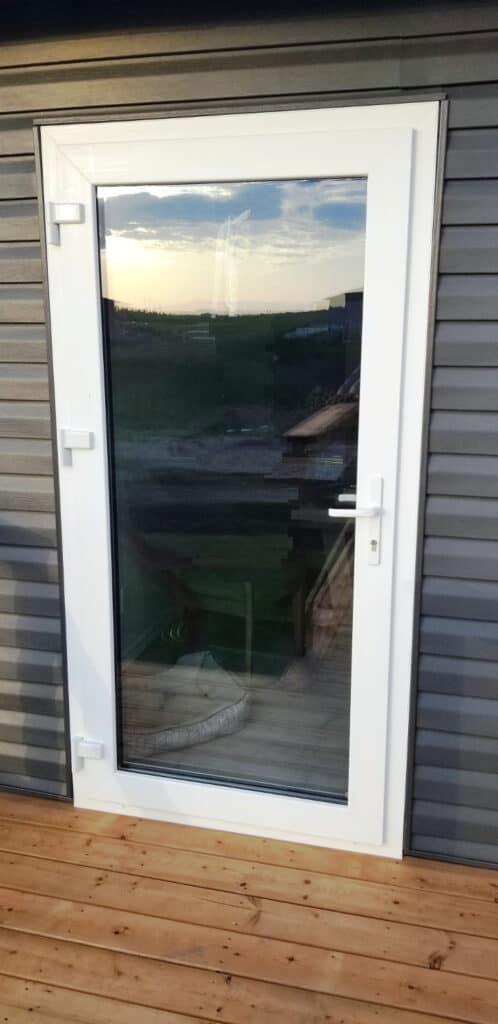 – Replace the whole window
This may be a good idea if you are planning to renovate the space. But this option is more expensive and can be a hassle to work around after the instillation. The wall around the window may be damaged from the instillation posses and would require even more work to fix up.
– Hang heavy drapes to cover the window from the inside
This is a great way to cheaply help protect your room from excess notice. This is also a great advantage at night. During the night time, you can close the window with the drapes. This is quite handily as most external unwanted notice occurs after the sun sets.
Discounts
GL Advanced Windows soundproof upgrades increase the cost of a window by 3-5%. It can be covered by our 2020 discount program. Please request a quote from us and add a message that you would like to get this discount as well as the type of urban noise you are bothered with.
How to Soundproof Windows, Soundproof Glass, Cost, Price, Where to Buy
How to Soundproof Windows, Soundproof Glass, Cost, Price, Where to Buy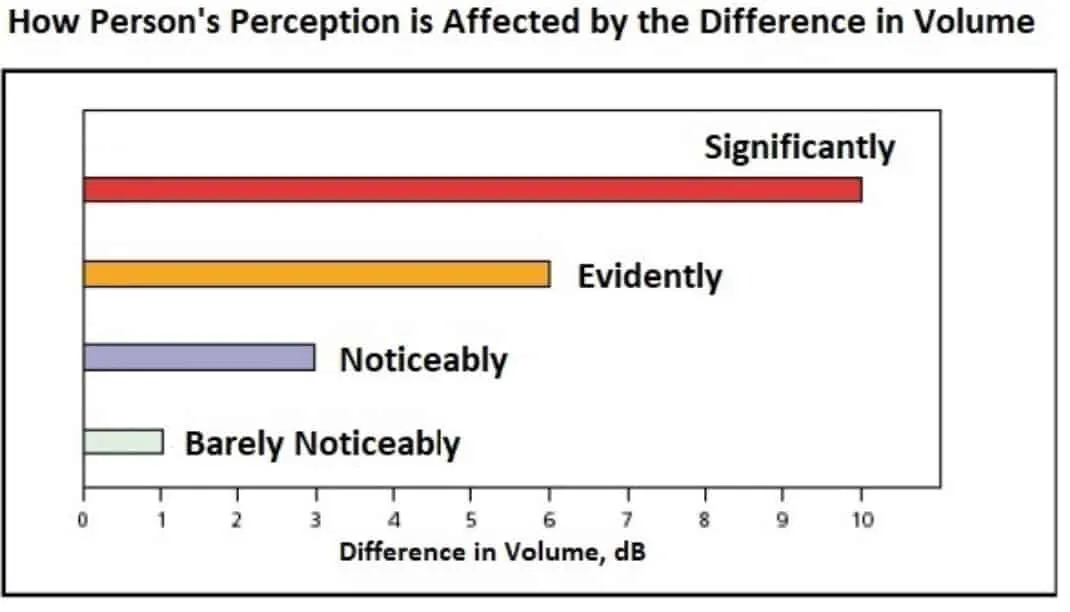 Optimum Level of Soundproof Windows and Doors., Right Cost, Low Price and High Efficiency, 60 colors and 200 glazing options for any case.
170
GL81
GL81