European Windows 2023
We offer premium quality European style windows. All of them are completely custom made to each order. No matter what kind of project you have, we are confident that you will find the right solution with us.
Enjoy:
Grade A premium quality at a budget friendly price

200 energy efficient glazing options and 60 frame colors

Fast and easy

window

operation

Privacy glazing without the use of tinted glass panes

Extra-wide steel core framing

Special vinyl for hot climates

Glass unit optimization for high elevation regions

Healthy weather-proof ventilation

Superior insulation and soundproofing
Our European windows meet all the requirements and high standards of the European Union and NFRC. Such actions ensure that the windows are ready to serve reliably for many years.
European Windows Tilt and Turn
European windows tilt and turn are inward opening windows that pivot on the bottom or side hinges for optimal ventilation and easy cleaning. Their double action functionality from a single handle provides comfort and flexibility that simply can't be matched.
Tilt and turn windows are the standard in Europe. As such, they are considered European windows. However, they are now also being used in the US and Canada. For these placed, european casement windows are the high-quality option for those who seek comfort, style, and longevity. One turn of the handle allows for 2 opening modes which provides flexibility. If you to ventilate a room, you can turn the handle all the way up and the window will tilt inwards pivoting on the bottom hinges so the top part opens. This allows air to come from the outside up inside the room, thereby ventilating the space. Such method is healthier because the air travels up above your head rather than directly at you. If you need to clean the windows, escape in the case of an emergency, or need rapid air exchange, you can turn the handle 90 degrees and pull the whole sash inwards. This double action style of opening is very simple yet very useful. In addition to this, these windows are also very stylish and compliment any kind of interior design. From old fashioned to industrial to minimalistic and Scandinavian, they will fit right in. Overall, in terms of look, they are like a blank canvas. Nevertheless, they can be customized to look any way you want.
European Style Windows 
Traditional European style windows are distinct in appearance and design. They stand out due to their colonial style grids, balconies, and wooden frames. However, modern european style windows are more evolved, typically using vinyl frames and energy efficient triple pane glazing.
In 2023, European style windows use different technologies, better materials, and modern designs. The general style of modern European type windows embraces bold frames and large sashes. As well as its double action operation system. This creates an overall powerful effect. The large sashes and bold frames really make these windows stand out. Making them look modern and impressive. Euro style windows supply you with not only aesthetic benefits but also functional ones.

The double action operation system adds lot of functional value to the owners. With this system, they can optimally ventilate, easily clean, use as a fast fire escape in case of emergency. As such, European style tilt windows are growing rapidly in demand in North America. Their highly efficient features are what is needed in windows for North America. As such, they are spreading to the North American market. This is further evolving the design because more vendors are entering the industry. It also creates competition which sparks new and innovating ideas.
European House Windows
European house windows are usually operable windows without tinted glazing. They are also, on average, smaller than their commercial counterparts by 10 – 50%. Nevertheless, both European house windows and commercial ones of the same kind, open the same way.
European windows where originally only made for houses. However, they where later adapted for commercial use too. In the commercial sector, more options like tinted glazing, motorized opening systems, and mirror-like glass panes began to develop and spread in popularity. As such, now, those looking for European house windows, have more options to choose from regarding style and functionality. Nevertheless, it is still common to see certain patterns that differentiate house and commercial window use. For example, house projects typically have more operable windows than fixed ones. It is also not common for them to be tinted or ordered in a very large size. Instead, more visual transparency is normally desired. However, some features like motorized opening systems are a good addition for homes with high ceilings. This way, operable windows can still be used in far to reach places, up at the top, for more ventilation.
European Windows Cost
The price for European windows starts at about $30 per sq. ft. and can go up to $100 per sq. ft. This cost will heavily vary depending on the size of the windows, the kind of glass used, the frame material, and frame color. Another cost factor is whether the windows are fixed or operable.
Generally, the bigger the window gets, the more you're paying for glass. As such, the larger the window, the more cost influential the glass becomes. On the other hand, if window is small, factors like the frame color can have a proportionally bigger impact on the price than the glass modifications. Nevertheless, it is not always that simple. Depending on where the project is located, certain glass unit and frame properties need to be met. If that step isn't taken, the windows may develop serious issues. As such, the project location has a big influence on the European window cost. Moreover, aspects like frame color, the type of glass used, and chosen frame material do also contribute to cost calculations. As a point of reference, a 24″ x 36″ window with triple pane glazing and white frames can cost from $180.
GL Advanced Windows takes strong measures to control overhead costs. This allows us to offer lower prices to our customers. So, premium quality products at a budget friendly price? We say yes.
How European Windows Deal with Solar Energy
European windows process solar energy through their glass panes. This solar energy comes from the sun and collides with the windows. It consists of visual light, ultraviolet rays, and inferred light. The glass unit can partially reflect, absorb, and transmit all of these elements with varying degrees.
With regular windows, there is not much that is done to alter the amounts of different types of rays that are transmitted vs absorbed vs reflected. However, with European windows, there are many more possibilities to tinker with the kinds of glass used. Such options allow for the glass unit to be constructed in a way so that allows for more visual light to be transmitted and more ultraviolet and inferred light to be reflected.
Although visual light does heats up European windows too, it also provides the main function of the window which is why it needs to be maximally transmitted. Meanwhile, ultraviolet and inferred rays are more of the unfavorable elements that don't do much but heat up the window. Though European windows can handle being heated up to some degree, it is best for them to stay as cool as possible to prevent issues and degradation. As such, the main goal with our selective glass pane approach is to maximize visual light transmittance, and ultraviolet and inferred ray reflection. Of course, it is impossible to fully reflect all the ultraviolet and inferred rays, as some of them are absorbed no matter what. However, much can be done to minimize their level of absorption by the glass pane. Especially for the inferred one.
Our team of technical window engineers examine each project and optimize the levels of transmittance, reflection, and absorption for each type of light within solar energy. This way, your European windows are specially made to serve reliably for many years.
Light Reflection on European Windows
Although the main function of European windows is to let in light, they do also reflect some of this light. More specifically, there are two types of reflection that happen. One at the outdoor side of the window and the other with the side facing the house interior.
If looking at a window from the outside during the day, there is more outside reflection. In a way, the window becomes slightly shinny, reflecting light back out. This kind of reflection is good for privacy and is especially useful for big European windows.
Meanwhile, during the night, more of the indoor reflection can be seen. If a window has high indoor glass reflection, the windows function a bit like mirrors from the inside. For some, it is a positive feature while for others it may be neutral or negative.
Given that opinions regarding reflection vary, we can take actions to minimize or maximize either indoor or outdoor reflection so that the European windows provide the maximal amount of comfort. 
Why Do European Windows Open Inwards?
European windows open inwards because of its many advantages. The main advantages being healthy weatherproof ventilation and the ease of cleaning. Before the invention of double action windows, there were not many perks that set inward opening systems apart from outward ones. But now, there are.
European windows open inwards because of the many advantages inward opening systems offer. Unlike cranking style windows, European windows take less than two seconds to open. The inward opening system also provides usability and performance advantages. There are 2 main advantages. They are the healthy ventilation and easy cleaning access.
European tilt turn windows provide very easy air exchanging. The 3 modes of ventilation allows for varying degrees in the speed of the air exchange. With an effortless turn of the handle, the window can easily tilt in. This is called the tilt mode. It is a great mode useful in any home. This mode provides healthy weatherproof ventilation.
Special Features
Our windows also have a special features. It is the micro-ventilation mode. In this mode, the window tilts inwards but just a small amount. ¼" or so. The narrow gap it creates at the top allows for slow but smooth air exchange. With this mode on, you can forget about the open windows for hours. In the meantime, it would provide a more comfortable environment.
The second main advantages of inward opening European style house windows is the ease of cleaning. The in swing sash allows you to have access to both sides of the sash from the inside. This is great for cleaning. To clean, you simply turn the handle 90˚and pull on it until the window is fully open. This allowing you to have easy access for cleaning. No need to reach out the open window to clean the sash.
The tilt, turn, and micro- modes are all very useful. To set the window into either one of them, all you need to do is turn the handle. It is one easy turn that provides results in seconds.
In summary, the advantages of inward opening windows are the ease of use and ease of cleaning.  As well as healthy weatherproof ventilation and fast operation.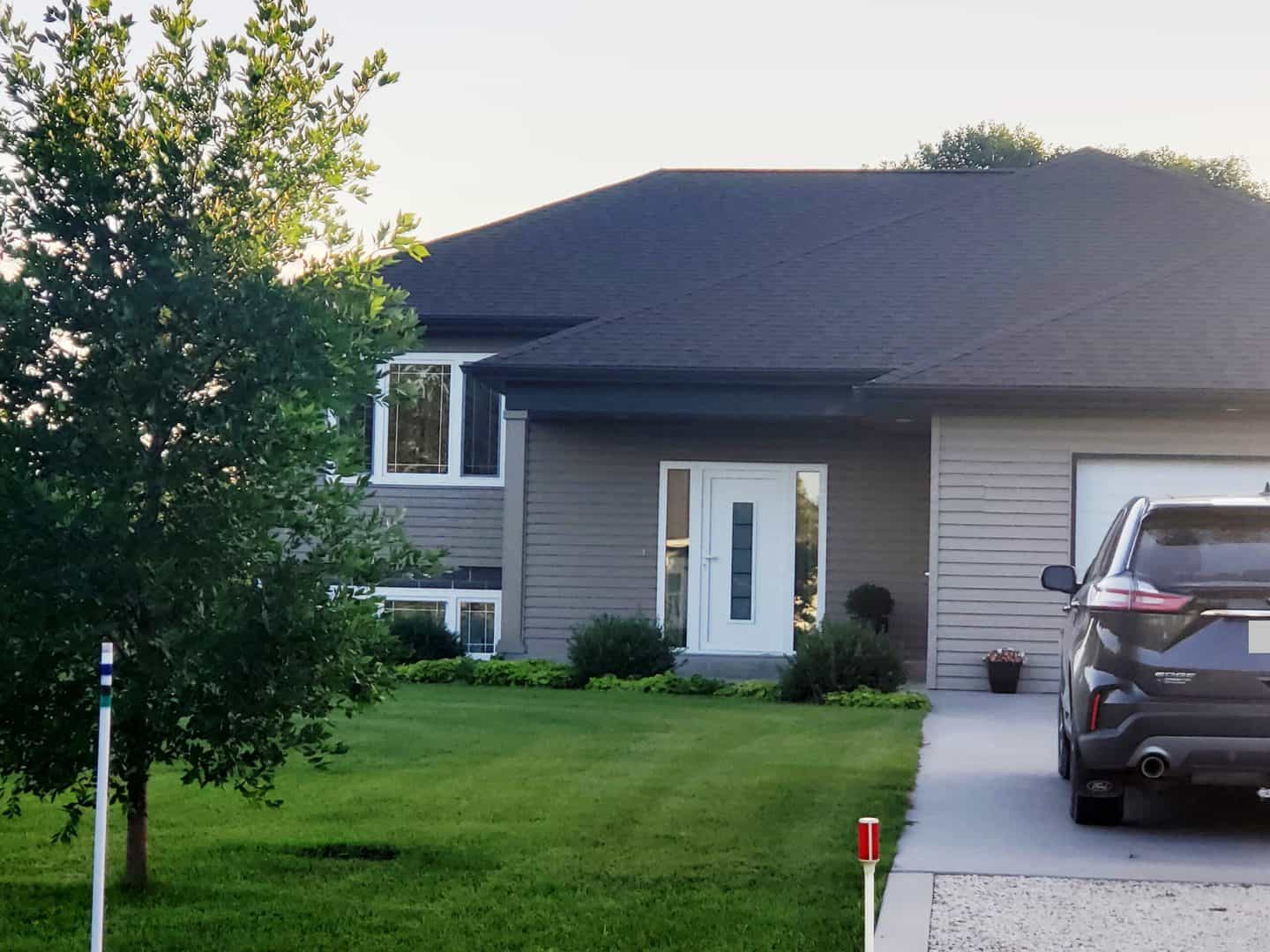 European Windows and Doors Glazing
You want to make sure that your selection matches your requirements in terms of thermal insulation, solar heat gain, and visible light transmittance.
Thermal Insulation Advantages
Our European windows achieve higher thermal insulation through 3 main factors. These are that we use triple pane glazing, 2 lowE panes, and have wider glass units.
Triple pane windows are better thermally insulated because of the added pocket of argon gas between the second and third window pane. In addition to this, triple pane windows can also have 2 lowE panes rather than the standard single low-E. This considerably raises the R value and lowers the U value. As a result, your windows are much better insulated which lowers your energy bills and condensation. The final factor is the wider glass units that we use. Wider glass units can have wider spacers which are more thermally resistant. This is valuable because it helps lessen the heat contrast between the colder edges of the window and the warmer center of the window. This provides better overall insulation.
Solar Heat Gain Reduction by Reflection and Absorption
The main way of reducing solar heat gain is by having the window reflect more heat. However, more 50% heat reflection is undoable. As such, the other way is to have the glass absorb more heat while transmitting less of it inside the house.
Steel Core for Lower Solar Heat Gain
One of the reasons why our European windows have steel core tubing in the frames is to allow the use of more heat retaining glass panes. If it weren't for the steel core, the higher heat retaining outer glass pane would cause the frames to soften and cause usability and performance problems. However, with the steel core acting as the main load bearing element, problems from a warmer glass pane are not present if the outermost glass pane is thicker (1/4) and tempered. As the result, we are able to achieve lower solar heat gain.
Visible Light Transmittance for The US and Canada
Our European windows by 1 – 2% higher visible light transmittance. As such, you get more clear views and better natural lighting.
Stability and Long-Term Durability of European Style Windows
For best performance stability we use triple pane windows as well as wider glass units. Triple pane technology is key as it allows for better insulation and more stable performance. Our wider glass units help with advancing these benefits yet. The wider gaps between the glass panes allow for more argon gas to be used while the better spacers slow down the release rate of the gas. The wide spacers also have more desiccant which helps prolong your time without fog and lower its severity afterwards.
For best mechanical and structural stability, we use steel core vinyl framing. These frames are up to 6 times stronger than regular vinyl frames. This is also the key reason why our windows are great in the long term. We also use profiles with thicker walls to increase the durability even more.
European Windows True and Simulated Divided Light (TDL & SDL)
If you have a rough opening that is bigger than the maximum size for a single window, TDL (True Divided Light) technology is usually used. In this system, multiple windows are attached together with couplers and are installed all at once. On the other hand, if you have a large or even medium sized window and want to break it up into shapes, you can use SDL (Simulated Divided Light) technology. SDL technology usually consists of grilles or muntins.
With optional True Divided Light (TDL) and Simulated Divided Light (SDL) the possibilities for multi-pane units are limitless. Our TDL windows encompass a single frame with continuous mullions for a sleek look.
Holding some of largest panes of glass in the industry our fixed windows define views otherwise not possible. With optional True Divided Light (TDL) and Simulated Divided Light (SDL) the possibilities for multi-pane units are limitless. Our TDL windows encompass a single frame with continuous mullions for a sleek look. A wide variety of reinforcements allow for significantly large sections within a multi-pane frame without the use of couplers (mulled units).
Design Accessories for European Windows
Handles. You can get our handles in multiple different colors. You can also get them in lengths of 5", the standard, or 6 – 7" if you want a longer handle
Hinges. For the hinges, you can get them in multiple different colors or opt for the invisible hinge option. The opening system with this option is the same however, the hinges are hidden inside and can't be seen on the outside. This option is great for a sleek look.
Grilles (grids). Like many, you may want grilles on your windows. Weather it be for style or the feal, we have many grill options. You can get a custom gill pattern and choose out of several colors for the in-glass grilles.
Blinds. Although it may not always be a common style in America, European blinds are a great option, both for style and functionality. As such, we supply European blinds to those who request.
Curtains. Curtains are a wonderful addition to many styles. It can drastically change the look and feel of almost any type of room. There are many different types and styles and colors of curtains, so you can really customize the look of home. Not to mention, curtains are quite functional as well.
Drapes. Although drapes are quite similar to curtains, the heavier and thicker fabric in drapes allows them to block out lighter when covering the window.
Sills. Window sills can be a good accessory to have on some windows in certain styles. It can be both for function, like to hold a small plant, or simply for style.
Trims. Although not always necessary, window trims are an easy way to make your windows look better from the outside. By matching the color or even color blocking your trims to the frames, you can really customize the look.
Muntins. If you like the look of grilles but don't want to have grilles embedded in your window, muntins may be the right option for you.
European Windows and Doors Accessories for Functionality and Performance
Color matched mosquito screens. Mosquito screens are a much in any operable window. By having the frame of the screen match the color of your window frame, we ensure a seamless look.
In-glazing shades. In-glazing shades are where blinds are installed between the second and third glass pane. These take up the space of what would normally be the second gas pocket in triple pane windows. In-glazing shades are operated by string that hang out of little holes in the glass.
Smart locks for European doors. Smart locks are key-less door locking and opening systems. Smart locks come in variants where you can use a number pad with a pin, a card tap, a fingerprint scan, or even a mobile app to open the door.
Shutters. Although shutters are sometimes used for style purposes only, they can easily and are intended to be used for security reasons.
Close window air-exchange system (CWAS). There are such systems where you can have air-exchange with the windows in the closed position. In these systems there is a vent at the top of the frame.
Motorized operation system. In this kind of system, you can find tilt and turn windows with a motorized tilt and a manual turn function. The motorized component is activated via a remote control while the manual swing-in function is needed for cleaning and emergency exit purposes.
Low threshold (20mm – 3/4"). We offer a low threshold option for more comfortable everyday use. This option is especially great for children and seniors as it lowers the risk of an accident and enables easy wheelchair access. The low threshold we offer is ¾ " tall.
Weather protection threshold. 
Our unique weather protection threshold system is available for both low and tall threshold options. In the system, the bottom of the door slab is equipped with a dual brush to keep out snow and dirt, a seal strip at the back to keep out water, and a rain draining overhang to prevent a water leakage inside and slippery threshold outside.
Installation Accessories for European Windows
Transport & Permanent Base Profiles.
All our windows are equipped with removable base profiles attached to the bottom of all our windows and doors to prevent damage on the frames during transport. After these are no longer needed, they can be easily removed.
.Permanent base profiles are usually like an extension of the frame at the bottom with the exterior side flush with the frame while in the side view, you can see that the base profile is not as wide as the frame. On the interior side, this gap would be filled with a sill. These kinds of systems are used primarily in windows for brick or granite walls and come in many different variations.
Couplers (connector profiles). Couplers or connector profiles are what is used to connect 2 or more windows together to have them all fit in 1 rough opening.
Brackets. Brackets are used for our window instillation and are how we can achieve simple yet secure instillation.
Brick wall and wood frame installation kits. We offer 2 different installation kits along with our windows and doors. One is for brick walls while the other is for wood frame (stud) walls.
European Windows Open Two Ways
European windows open two ways. The first is the turn and the second is the tilt. They can be activated when turning the handle either 90˚ or 180˚. The turn mode used hinges on the sides to swing in like a door and the tilt mode uses hinges at the bottom as pivot points to tilt on. European windows are easy to operate by anyone of any age.
European windows have the huge advantage of being able to be opened in two ways. The two ways are the tilt and the turn. The tilt mode is similar to the function of a hopper window but instead of having an opening at the bottom, like in a hopper, it has it at the top. This is great for healthy ventilation as the air exchange at a more vertical angle allows for air current to flow uninterrupted and away from your chest and face. To set this mode, you just turn the handle 180˚ and the sash will tilt inwards. If it is a small window, it might require a little bit of assistance in the form of a light tug on the handle.

The turn mode is the second way European hinged windows and doors can open in. In this mode, the window functions like an in-swing operable window. The hinges on the vertical side (left or right) allow the window to open in like an in-swing door or in-swing patio door. When the handle is set in position, you can just pull on it to open the window.
The Two Great Modes
These two modes are great, but, our special design goes beyond that. Our tilt turn European windows can open in 3 ways. In addition to the 2 original ways (the tilt and the turn), our windows also have a micro- mode. This is the 3d way. In this mode, the window tilts in but only a fraction of an inch, only about ¼". This allows for slow but consistent air exchange. The windows can be left open for many hours in this mode and in the process, slowly but consistently ventilating your house.
Weather you are building a new project or replacing your old windows. These windows are great for any house owner or future house owner.
European Windows vs American
European windows are in-swing double action. American windows are out-swing single action. North American windows commonly use dual glazing technology. European ones use energy efficient triple or quadruple glazing with high resistance to condensation. European windows also use steel core tubing and top of the line hardware. North American windows don't.
The steel core tubing used in the vinyl frames. It is exclusive to European windows. This steel core tubing makes the windows 4 – 5 times stronger. As well as more durable than American ones. It also allows the windows to be over twice as big as American ones. All thanks to the strong frames. These windows will last you many years without structural strength problems.
European windows are becoming more popular in North America. They have superior performance.
The double action in-swing system on European windows provides better interior climate. As well as easy access for cleaning. No need to reach out the window or use a ladder to get access to the outside of the sash.
The triple or quadruple is used in European windows. It provides better performance and monthly energy savings. As well as much more resistance to condensation build up.
As well as a more modern style, and now, even come with good prices. European windows are the next step in window development. The single action system used by American windows is becoming outdated. Along with it is also the use of double glazed windows. So, more and more people are switching to the European window system.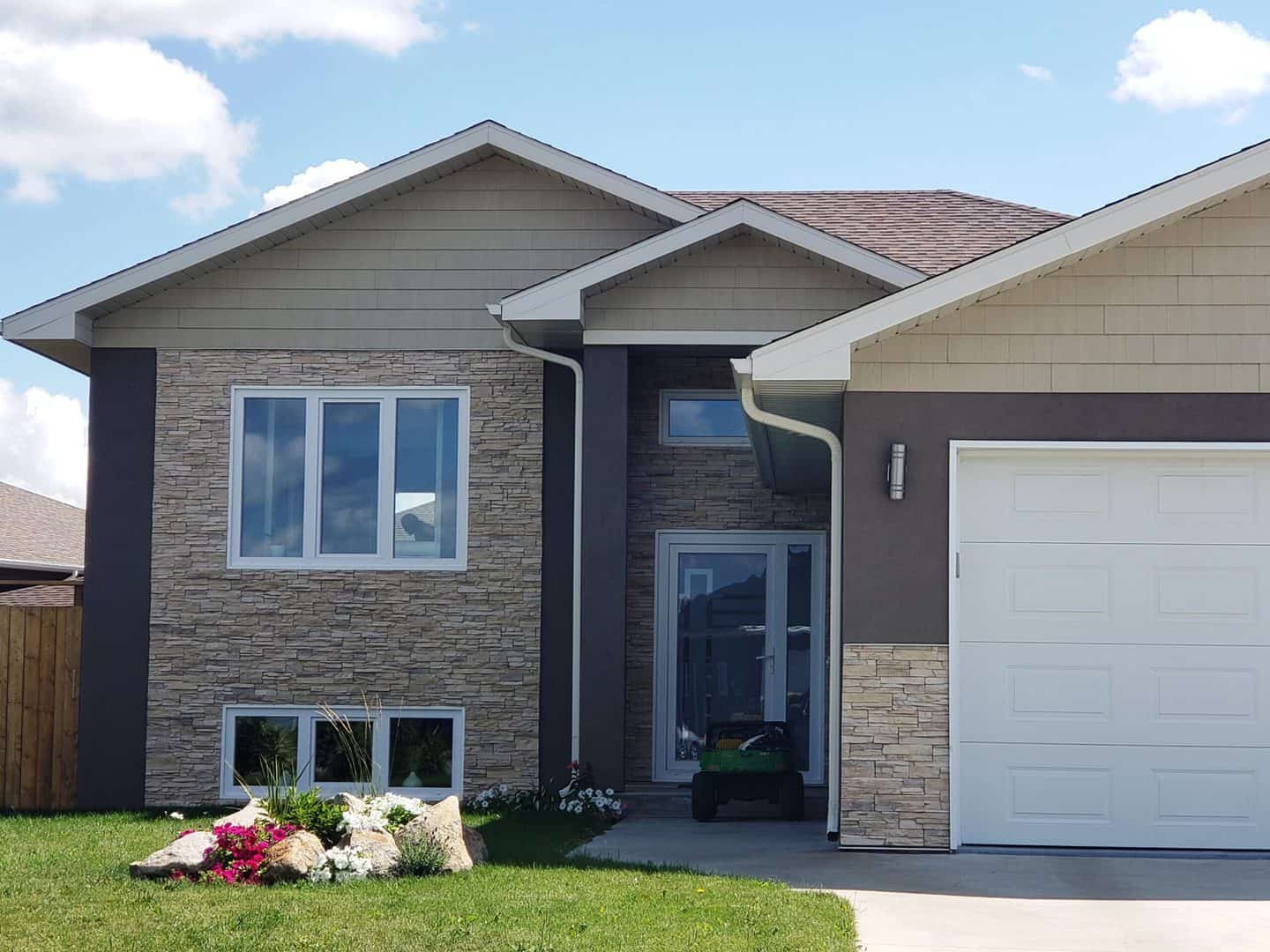 European Tilt and Turn and Double Hung
European tilt and turn and double hung window systems have many differences. Double hung systems have been popular in the United States and Canada for a long time. Though the system has certain advantages, there are some drawbacks to it. Often, double hung windows and doors use only double glazing and mid-range hardware. This means that the glass unit has 2 glasses. This provides lower thermal insulation than on triple glazing. Double hung windows also have a tendency to freeze in the winter in cold climates. These cold climates are commonly found in Canada or northern US. Because of this situation, the windows are not able to open. It leaves the operable sash stuck like a picture window.
European builder woods created European tilt and turn windows to avoid these problems. As well as to provide better performance. We offer only triple or quadruple glazed windows. This is because they provide maximum benefit for their owners. some ask why don't European windows have screens? This is true, European windows don't have screens but this only applies to the ones in some parts of European. Meanwhile, European windows for north America do have screens. We are no exception, as we supply European window screens with every order.
Several Advantages to American Windows
However, there are several advantages to American windows. American windows are easier to install because they use the more common nail flange system. Not many European windows have this. American dual glazed windows also don't use steel core tubing nor aluminum core tubing. This makes them lighter in weight and thus easier to move. It also limited their durability.
Windows from Germany often have the tilt and turn opening system. It is efficient and very user friendly. As such, those from Germany often prefer these over American windows. A similar story can be said by not only those from Germany but also by Europeans as they too prefer this kind of system.
European Windows as a Global Product
European windows are a product of globalization. Globalization either improves or worsens a product. In the case of European windows, globalization is a positive feature. It breaks drown the trade and certification barriers during the European integration. This allows European windows to use a combination of different technologies from all over Europe. This way, they can be made with a mix of the best parts from all over Europe. Afterwards, the windows can be shipped all over the globe. However, this also sparks competition. From it, better products can come out into the market thereby boosting the industry.
Consumers can now see many benefits from this. The main benefit is the ability to see more options in the global market. From this, other benefits branch out. These include better access to European windows for construction, and higher return on investment for their homes. European casement windows are now the global product and are becoming the global solution.
What Kind of Windows are Most Energy Efficient?
European picture and tilt turn windows are the most energy efficient kind. However, energy efficiency is not determined by the window kind. Instead, it primarily depends on the frames, glazing, and hardware. Picture windows tend to have the best energy efficiency. But operable windows with an air-tight seal come close.
It is also important to consider the time needed for return on investment. Windows may have a very high R value but their cost may be also high. This can make the return on investment time on highly energy saving but expensive windows well over 100 years. European UPVC windows tend have the fastest return on investment. All while providing high energy efficiency. However, not everyone who sells highly energy efficient windows has budget friendly prices. But, we offer the best of both quality and price to performance. We provide highly efficient premium quality windows, simply they are the best European windows. All for a budget friendly cost.
The 3 Main Factors
There are 3 main factors that influence the R value of windows. They are the R-value, sun heat gain coefficient rating, and the degree of air tightness in the seals. The ER (Energy Rating) in Canada takes into account all 3 factors. Using it you can compare the energy efficiency of different windows. For windows used in warm or cold areas should have an ER of 29 or above. Windows used in cold areas should have an ER of 34 or higher. Our windows have an ER of 40 – 45.
European quality windows should be optimized for the location of the project. For warm regions, it is important to have a high R value of 7+ (low U value). It is also important to have a low solar coefficient lower than 0.2 too. This helps keep the cool air inside of the house from escaping. As well as the least amount of heat from the outside from entering. The two main struggles of warm and hot regions with hot temperatures.
For cold climates, the main target is to have a high R value (8+). As well as high sun heat gain coefficient of 0.4 +. High quality glass along with that is also quite important. For this climate type, it is best to use more picture windows as they are more energy efficient. However, operable windows are needed too. European in-swing windows work great for this. Their airtight seal and 6 chambers allow for high energy efficiency. All while providing tons of need functionality too. Airtight seals tend to be a big problem with slider and double hung windows. Less tight seals allow for more energy loss through the windows. It can also be a major problem in cold climates as the windows can get stuck, frozen in place.
For Hot Summers and Cold Winters
For areas with hot summers and cold winters, it is important to customize the glazing. Depending on the direction the windows are facing. Because the windows would get both heat and cold, they need to be specialized. High R value is needed but other factors need to be tweaked. This means taking advantage of our glazing system, efficient hardware, and tilt turn technology. With it, custom tuning every property.

Windows from Germany often have the tilt and turn opening system. It is efficient and very user friendly. As such, those from Germany often prefer these over American windows and doors. A similar story can be said by not only those from Germany but also by Europeans as they too prefer this kind of system.
European Window Installation
European window installation is a simple process. The European windows for the US and Canada use nail flanges and brackets to secure the windows tightly in place. They are attached to the window frame with screws and produce reliable results with little hassle.
After the rough opening is prepared, brackets can be attached to your windows. The brackets slide in on the profile edge and should be placed every 2ft on all sides of the window. Then, the longer portion of each bracket needs to be turned 90 degrees so that they all stick out perpendicular to the sides of the windows. They should also be facing away from the interior side of the window. That is, the side with the handle on it.
Once both the windows and the rough openings are ready, the windows can be placed in, centered, and carefully screwed into the wooden framing. After this step, the nail flanges need to be screwed in as well from the outside. They are not needed to hold the window in place but are instead used to create a seal on the edges from the outside. Once, that is finished, the gaps between the window frame and rough opening are filled with foam and the outside edges are patched up.
Overall, there is nothing too complicated about the procedure. However, it is important that you select the right type of European window. The type with brackets and steel hooks is not suitable for stud-framed walls but instead is meant for brick walls. As such, to avoid installation problems, it is best to double check.
If you have very large windows, some special equipment may be required to place them inside their corresponding opening. The glass units may also need to be taken out and the frame installed first to limit risk and lessen the weight of the windows. Taking out the glass unit is not too difficult, but it does require and additional 10 minuets per glass unit.  
Are European Windows Better?
European windows are better in aspects such as usability, energy efficiency, and security. European windows are also better for longevity as they are better resistant to hardware wear out and glass condensation. Their triple pane glazing is another benefit. As such, American windows are not always the better option.
European windows implement the tilt and turn system. It is one of their main advantages. An easy and fast turn of the handle allows the window to go into either one of the 4 modes. They are the lock, turn, tilt, and micro-mode. The tilt mode conducts air exchange in an effective passive way. The turn mode allows for rapid air exchange as well as easy access to both sides of the sash. This is great for cleaning and maintenance purposes.
European Windows are Gaining Recognition
They are mainly designed for civil building projects, modern passive houses, and custom builds. Making them the perfect for the evolving cites and their surroundings in North America.
Unlike with American windows, European vinyl windows are great for long term use. This is because most of their benefits stay. This is especially noticeable in the condition the windows remain over the years.
European windows from manufacturers or suppliers also come as fixed or picture windows. These are far superior to fixed American windows. The glazing in the European ones is far more efficient and functional. This provides better performance, less heat losses, and more comfort. The steel core tubing used as support in the frames is also important. It allows the windows themselves to be way bigger and  4 – 5 times stronger. It also increases their durability.
So, in most aspects European style casement windows are better. They are more energy efficient, more secure, and easier to clean. They also have better sound proofing and higher quality glazing. As well as a large variety of more design options and faster to operation. However, American style windows do not take up space inside when open and are lighter in weight.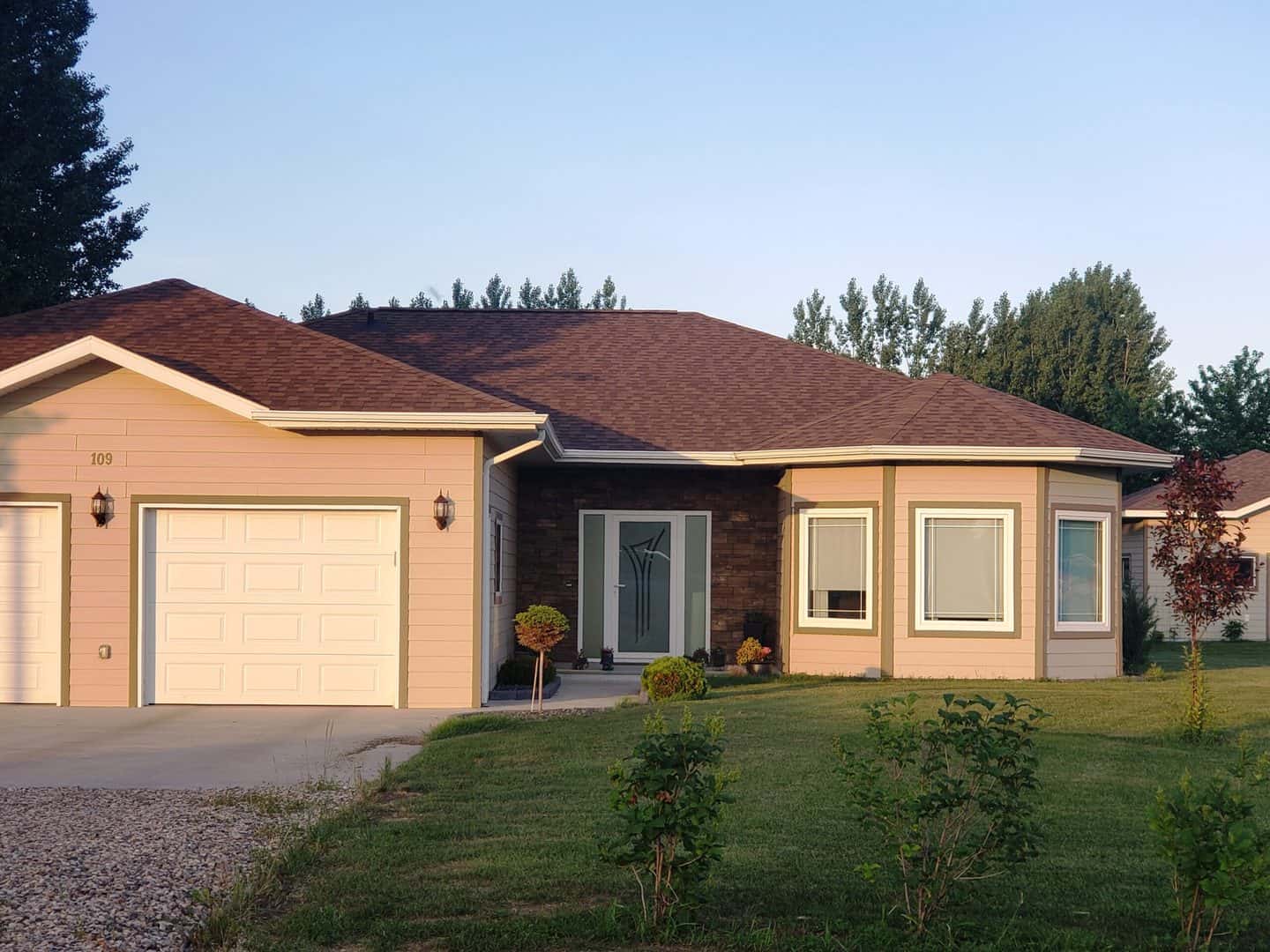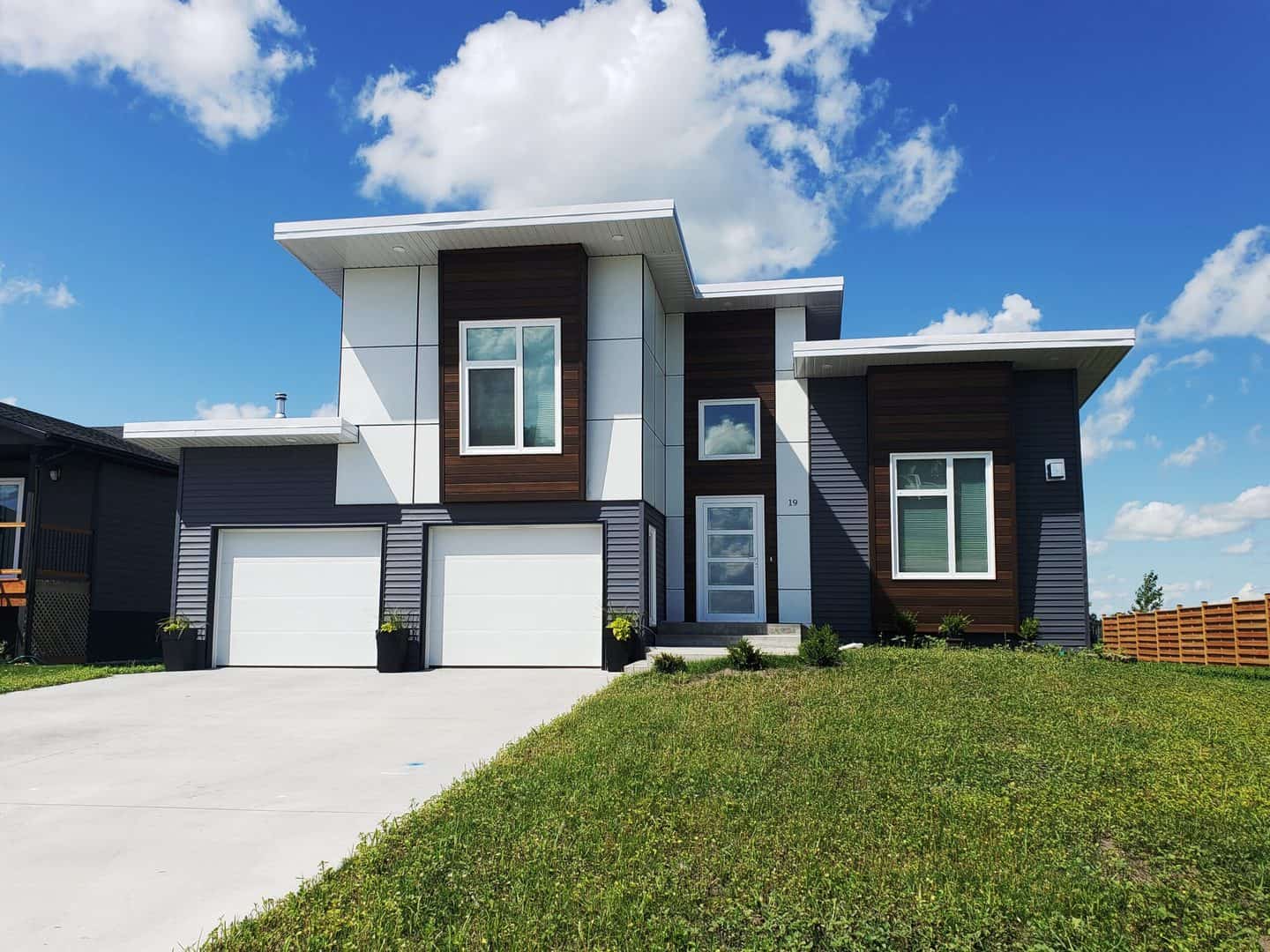 Budget Friendly Prices With No Compromise On Quality
We value our customers and thus do not charge heavy prices. However, this does not mean that we compromise on quality. Instead, it's exactly the opposite. We specialize in premium quality European windows with efficient technology. Meaning, we use only the best materials, hardware, extra wide and tubing. As well as the highest performing triple glazing. As such, you can aspect great results. Both in the short term and long term. These windows are made with the intention to be installed in North American projects. All with an easy instillation pross. With us, you can invest in quality while paying your average prices.
Where Can I Buy an Inswing European Casement Window?
Many venders sell inswing casement windows. However, not every window is the same. Some brands are worse then others and as such it is important to know what you are looking for. If you are looking for premium quality European style inswing operable windows at a budget friendly price, we are it. Along with every order you will also get European window screens.
Does Anderson windows offer a inswing casement window?
No. They do not sell inswing casement windows. Inswing casement windows are a European design. Anderson windows do not make nor produce these European style items.
Why No Window Screens in Europe
Window screens are not commonly used in Europe because of tradition and the unobstructed views this approach provides. There are also much less bugs in the air in Europe, especially at elevations above the 4-5 th floor. So, there is much less of a need for window screens there.
Since Europe is a different climate type than the US and Canada, there are much fewer flying bugs there. As such, mosquito screens are generally not used. In addition to this, there is little up-wind in Europe which would normally pull bugs up to higher elevation levels. Such fact is relevant given that much of urban living in Europe is done in multi-story buildings. So, there has almost always been no window screens in Europe.
Nevertheless, the tradition of not using them is slowly changing for both old and new windows as more people now find it comfortable to have window screens. In this sense, Europe is becoming more like the US and Canada. The market for window screens is now rapidly growing in Europe.
As for European windows for the USA and Canada, they always have come with mosquito screens. Our European window screens are easy to install and remove.
Are Casement Windows Worth It?
For the majority of people, they are worth it. Casement windows are a great addition to any home. As opposed to even the best fixed windows, casement windows are able to open. This along with the clean aesthetic, increase in house value, and high performance are the main worth it advantages of casement windows.

Casement windows provide air exchange and work well as a fast fire escape exit. These are all unique to operable windows. So, even the best fixed or picture windows don't have these advantages. When choosing between casement and picture windows, it is best to have a combo of both. This provides functionality. As well as the clean look and lower cost of picture windows. When choosing between casement windows and other operable window types, it is best to consider the advantages of each window type. However, for most people, casement windows are going to be the ones to get.

When choosing these windows, it best to consider the 2 types. They are the inswing or out-swing. The out-swing variation is what most know as casement windows. These use a crank system to operate. Most are very familiar with this operation system. The in-swing variation is commonly found only on European home windows. These windows are special because they work differently them normal crank style windows. They use a double action multi-point operation system. This may sound complicated, but to use it all it takes is a single turn of a large handle. The handle is positioned at the side of the window. This design uses only one visible handle which does not distract from the view these windows bring.
The 3 Main Modes of Our European Windows
European in-swing windows have the 3 main modes. They are the tilt and turn modes. These are great as they allow you to get healthy ventilation, and easy access for cleaning. As well as an option for rapid air changing.

The healthy ventilation is valuable as most homes don't have it but need it. For it, the sash can tilt inwards pivoting on the bottom hinges. This opens a gap on the top. When the window is open like this, it is in the tilt mode, and the air flow and air exchange routs are directed upwards. This creates smooth and optimal ventilation routs. With no direct blows on chest and head level, the air circulates around the room and out. Healthy ventilation is a great way to help create a comfortable atmosphere and save on energy bills. It also helps you to create and maintain a healthier lifestyle. It also prevents overheating, energy losses, and bad air quality allowing for a greater indoor experience.
The second main mode is the turn mode. This is very useful for the option to rapidly ventilate and be used as a fire escape. This mode also works well in that it gives easy access to both sides of the sash. Making it easy to clean and maintain.

The tilt turn European windows are the better choice of casement windows. In terms of usage, they are better than traditional American ones. In terms of performance, they are more efficient and secure. In terms of functionality, they have a double action system rather than a single action one. As compared to Canadian standard or America standard windows, they also have higher levels of sound-proofing. Opening inwards as opposed to outwards, is another advantage. It makes European windows easier to clean.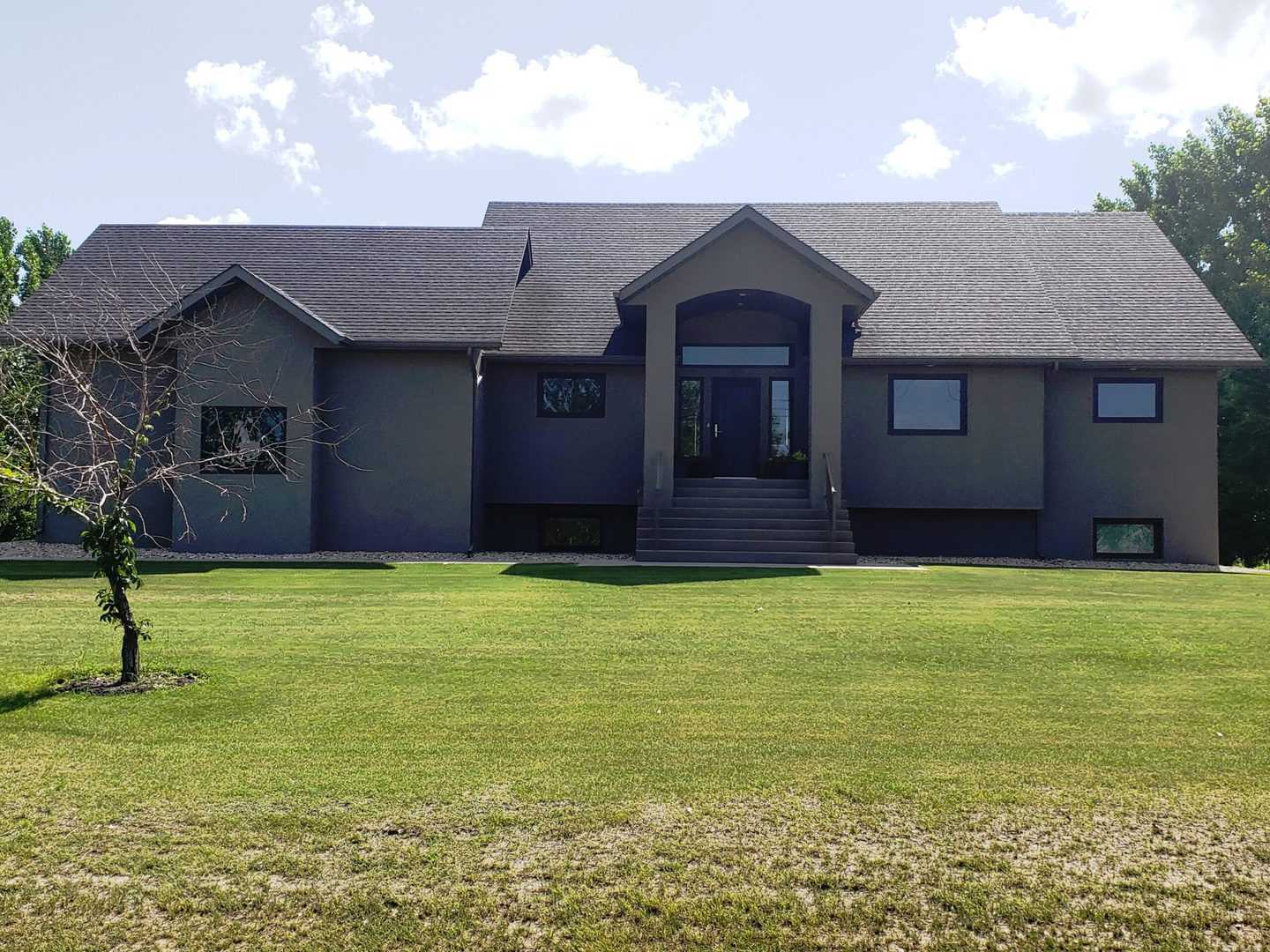 What Are Euro Colors?
Euro colours are chosen by the demand of European home owners. They have been carefully picked as to appeal to even the pickiest of owners. They are widely used in European windows. Both in Europe and now more than ever in the US.
Our euro window colors have been picked by experienced designers. This ensures that the color pallet we offer is more diverse and universal to most projects. The euro colors we have maybe slightly different than American color options. However, this does not mean that they are not compatible with American homes. Instead maybe one or several of them are just what you are looking for. For example, we have 6 shades of black and 17 of grey. We also have other major colors such as brown. As well as metallic and woodgrain euro colors. These are not paint colors. Instead, they are real vinyl engraved euro colors.
Double vs Triple vs Quadruple Pane Windows
Double vs triple vs quadruple pane glazing? What is the difference in the performance and price? What is most efficient for homeowners? Why bother switching from double glazed windows?
Double, triple, and quadruple glazed windows all have some advantages over each other. So, it is important to understand there differences if planning on investing in windows. Because the glazing is such an important part, it needs to be good. So, its properties are important. The main aspect of glazing that determines its performance is the number of glasses that are used. Usually it is either 2 or 3. With dual glazing, there are 2 glasses separated by a gap filled with argon gas. With triple glazing, there are 3 glasses with 2 pockets for argon glass between the 1st and 2nd as well as between the 2nd and 3rd glass pane. With quadruple glazing, there are 4 glasses with 3 gas filled pockets in-between the 1st and 2nd, 2nd and 3rd, and 3rd and 4th glass layer. The more the glasses in Glass unit the more the energy efficiency.
Not All Glasses Are Equal
However, not all glasses are equal. There are 2 main types of them. The first is the regular and the second is Low-E. The difference main between the two is that Low-E panes, when used with regular ones, are more energy efficient. For example, a dual glazed window with no Low-E has an R value of 2. The same window but with one Low-E pane has an R value of up to 4. Triple glazed windows with no Low-E would have an R value of 3.2. The same windows but with 1 Low-E glass would have an R value of 5 – 5.7, with 2 Low-E glasses, it would have an R value of up to 8 – 8.7. However, this energy efficiency increase is not only because of the additional glass panes themselves and their Low-E standing. When another glass is added to the glass unit, it makes another pocket which can be then filled with argon gas. These gas filled pockets add thermal insulation and thus higher R value as well
The pricing of each of these types of glazing options is simple. The more glass panes, the more expensive. As such price range starts from $150 – $400+ for double glazed window. Triple glazed windows are about another 10% on top. Quadruple pane windows are another 25% – 40% on top.
Performance
In terms of performance, triple glazed windows are most efficient for the price. They are more expensive than European double glazed windows, or American double pane ones, but they offer up to double the energy efficiency and up to 40% more sound protection. This is important because windows are already such a large portion of the house budget, so, it is important that you are getting your money's worth and more out of them. This is also why the quality matters so much. The higher the quality, the longer they will last and the better the performance you will reweave from them. As such, it is best to look at the purchase of windows not as an expense but as an investment. If you pick the right windows, you will have much better results that will continue to benefit you in the years to come.

However, not many owners have triple pane windows in America. Typical windows with triple glazing are not common and as such their prices are higher than what they should be. So, most just stick to regular double glass layer windows. Thus, this became the standard. However, with the introduction of European and European style windows to the North American market, there are more options. Europe has been using triple pane windows for several years already. There, triple glazing is the standard. So, this also means lower prices. Now that north Americans have these options too, they can get what they really need for a good price. We offer premium quality European triple glazed windows at a budget friendly cost.
European Windows in USA       
European windows in USA are becoming more than a niche product. They are 10 – 50 times more air tight, up to 6 times more energy efficient, easier to use, are double function vs single function, and are faster to open. These windows are standard in Europe but are becoming more common now in the USA.
European and American windows used the same level of technology. That is, before, the introduction of the tilt turn double function windows in Europe. After the introduction of the efficient tilt and turn, the window market competition in Europe was leveled. 50 years later and most of the homes, buildings, and creative construction projects in Europe have these kinds of windows. Because of this window market domination, they later became known as European windows. Or European style windows. They were pretty much the only kind of window used in Europe.
Meanwhile, in the USA, the window opening system and the performance of the windows did not change much. But, several more options were introduced. Options such as the crank style, double hung, and slider systems. The general performance of the windows did grow also but by a little. These options were considered standard. Some even being called luxury, which was realistic to them at the time. But, as the American window market grew, so did the customers' need for better windows. People where not satisfied with the performance they were getting, and so, their standards for windows grew too. This is how USA discovered the European style window system.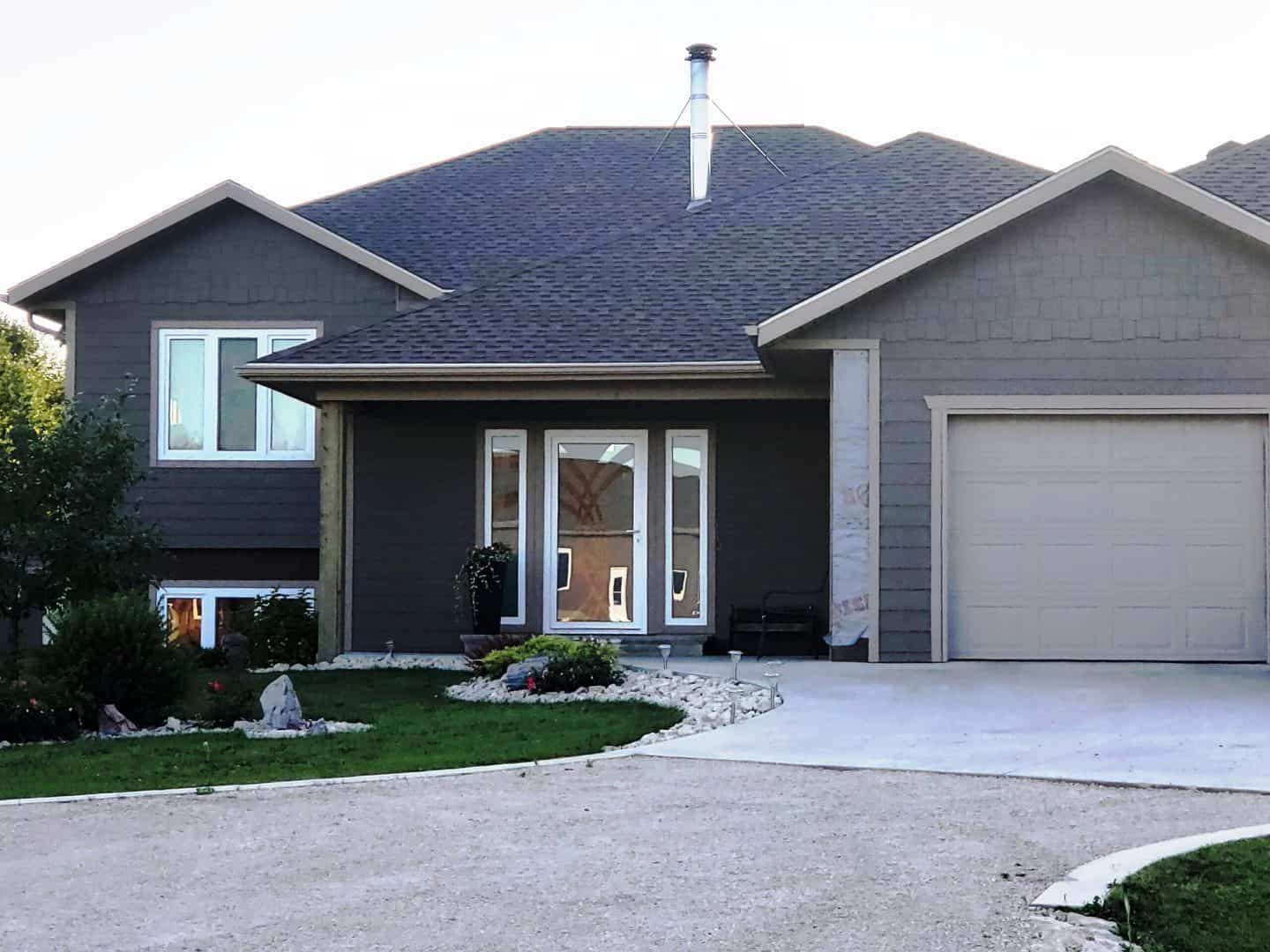 Best Windows for Colorado Climate
The best windows for a Colorado climate are European ones specialized to deal with high elevation and lots of direct sunlight. Such windows can require many niche elements and the use of special materials. As such, the best windows for the Colorado semi-arid climate can be hard to find.
Given that the Colorado climate is a sunny, semi-arid one with four seasons, the best windows for it need to have 3 crucial features. Firstly, they need modified glazing that is fit to withstand and reflect a high concentration of ultra-violet rays for a prolonged period of time. Since most days in Colorado are sunny, there is more often then not, a large ultraviolet load placed on the windows. Ultraviolet light may seem harmless but over a long period of time, it can ruin the window performance if measures aren't taken.
Secondly, if black or colored frames are desired, they need to use a special vinyl formula and have extra-wide steel core support inside. Although this kind of special vinyl can be hard to find, choosing black frames with regular vinyl may result in issues in just a few summers.
Thirdly, the glass units need to have special valves inside to control and equalize the air pressure. Since all of Colorado is a high elevation region, these valves are an obligatory feature. Additionally, it is important to make sure that the windows for this climate can preform stably under quickly changing conditions.
Advantages and Features Over US Windows
Americans found in them many advantages and features that the US windows didn't have. Advantages and features such as fast operation, steel core supported frames, and healthy weatherproof ventilation. As well as the triple glass glazing. These are valuable features that not many window types have to this day. This makes them such a worthwhile investment.

Americans found in them many advantages and features that the US windows didn't have. Advantages and features such as fast operation, steel core supported frames, and healthy weatherproof ventilation. As well as the triple pane glazing. These are valuable features that not many window types have to this day. This makes them such a worthwhile investment.
This newly found window type is how the growth of the European house window market in the USA sparked.
As of the past several years, the market has grown a lot. But, that is has not finished. European style windows are continuing to develop and grow in demand. New projects all around the country are starting to use these European windows. In the future, it is expected that, in the USA, European windows will be much more commonly used. Earning them a much bigger window market share.
European Windows and Contractors
When looking for European windows, it is important to keep in mind builders and installers. American contractors like window installers might not be used to European casement windows and their hardware. Installers may also not know what adjustments to make if any to their technique and how to handle the hardware. As such, it is important to find contractors that know about European style casement windows and that they do not need any special adjustments for installation. By doing this, you can minimize your maintenance. Properly installed windows can also require less adjustments in the future and obtain lower levels of hardware stress.
Sills for European Windows
Window sashes look great with window sills for many homeowners. Sashes when pared with sills in black or white make for a modern feel. However, sills are installed differently with different types of windows. The process of installing sills requires planning and special requirements from the homeowner. So, if thinking about getting sills, you as a homeowner need to consider the type of window as it may require a different sill instillation procedure.
How Much Do Windows Cost Canada
The average cost of windows in Canada is between $200-$900 per window. The cost strongly depends on the type of window, its color, and its quality. For a 3-bedroom average home, the all the windows combined used cost about $3,500- $9,500 Canadian. Replacing old windows can cost from $250, per window.
The Canadian climate requires high quality windows. They need to be able to withstand the harsh weather and drastically changing climate. European windows are perfect for this in Canada. This is due to their high functionality and super energy efficiency. Usually a high-quality product is not cheap. But not everyone can afford expensive and not many like overpaying.
Premium Quality European Windows
We offer premium quality European windows. All at very adorable prices to all of Canada with delivery nationwide. Our windows will do even more. They will save you roughly 10-20% on your energy bills. Larger or more technically complicated tilt turn windows from our line up will save you another 20-40%. This allows for you to keep saving even after the initial investment.

When discussing the cost of your planed window pack purchase, it is important to make sure that their price is adequate for the product. As well as for its results in performance and longevity. It also needs to fit your budget. This is important because sometimes even expensive windows, are usually not worth the money. Even though, you might think that they would have the best performance. Some key features to look for in windows are high quality materials and triple glazing with at least 1 Low-E glass layer, better 2. Wide steel core tubing, high R value level and sound protection options are also needed. As well as the ability to optimize the glazing properties. This is to control the sun heat gain level. Luckily, our windows provide all of these needed features and more. They are also budget friendly. However, for the performance, they could go for more. But, because we value our customers and want them to have the best for a great price, we do not charge a lot
How Much Do New Windows Cost In Ontario
In Ontario, new windows cost between $150 – $5000. It depends on the size, quality, frame color, glazing used, and quantity of windows. Architectural or just large projects may call for more large windows. This can increase the cost to 3-8 times.
Ontario is one of the most expensive provinces in Canada. Thus, windows there usually cost more than average. However, ordering on-line from trusted suppliers or manufacturers, may be a good idea. It provides more options in a larger verity of price points. The amount invested in windows is one of the most important decisions in the project. If lower end products are chosen just to save money, it will usually negatively impact your comfort levels. It will also lower the value of your house or at best limit it. Overpaying for unnecessary features is also a bad idea. It leaves your wallet empty with usually not worth it results. Thus, it is important to find windows in your price range that won't be of poor quality. But not rob you of money either.
Egress Windows In The US and Canada
What are egress windows? Egress windows are operable basement windows mainly to act as a fire escape. In the US and Canada, there are requirements on egress windows. In the Canada, they need to be at least 3.77 sq ft, in the US it's 5.7, much better.
Fire code windows are often called egress. This is because they have to match the minimum size for the window to be an exit in case of emergency. Most operable windows can meet specific Building Codes (or CSA in Canada) criteria for egress windows. In Canada, an egress window must have at least a 3.77 sq ft clear opening with no less than 15" per side. In America, an egress window must have at least a 5.7 sq ft clear opening with no dimensions for the width no less than 20" and a height of no less than 24". In Canada, egress windows should be no more than 60" of the floor. In US, egress window sills should be no more than 44" of the floor. If it is higher up than that, in both cases, you are required to have a small ladder or stepping block for it. So, in America the requirements are much better and gives more reasonable sizes.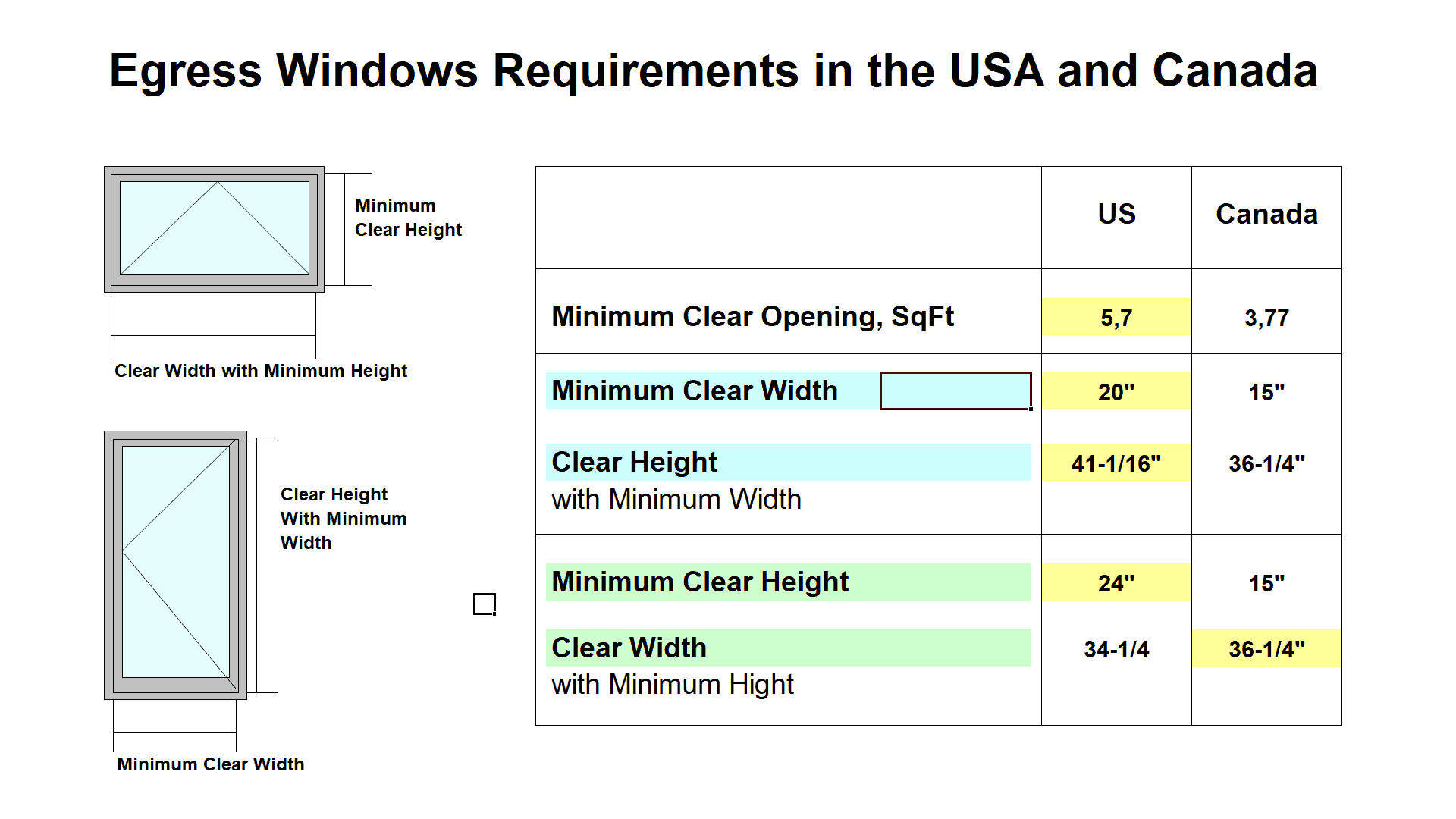 The Minimum Width and Depth of a Well in the US and Canada
Egress windows that go below the surface level require wells. In Canada, the minimum width and depth of a well should be 30", no less. In the US, the minimum well width is 36" and the minimum height is 44". If it is deeper than 44", it requires a ladder.  
European design is ideal for these types of windows. As it can be tilted inwards for air exchange and it prevents dust flow from the ground. These products provide more safety as a fire escape point. This is especially desirable for kids and seniors in case of emergency because of its big handles. It takes close to zero effort to open and operates quickly. But it is not the only option for egress windows. Casement windows can also meet the requirements. This is done with a special hinge that allows the sash to turn up to 90 degrees for an unobstructed exit. However, it may be complicated for the relatively narrow basement windows. Awning ones are usually not good for the fire code. This is because it is hard to support an unobstructed exit.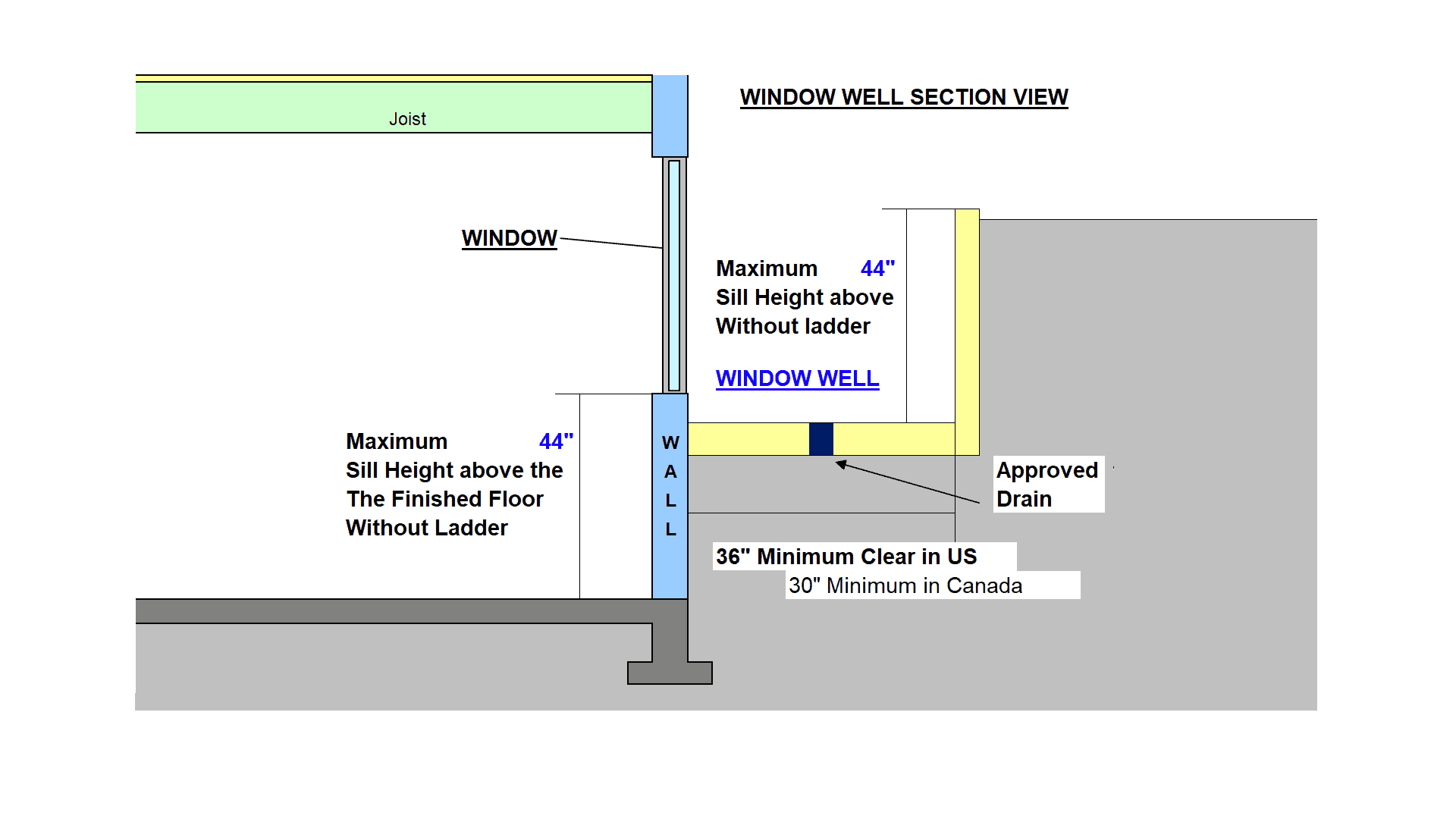 Aluminum Windows Can Get Too Hot
Some egress windows come in aluminum. However, among all the downsides of aluminum, with egress windows aluminum gains another issue. If it is an emergency, the aluminum windows may be too hot to the touch because of the high surface temperatures. If you live in even just a warm area but get some sunlight, the frames will heat up and the aluminum windows become dangerous to use for escape.
Patio doors are sometimes used instead of egress windows. These patio doors pass the minimum size requirements and as such are a safe option for emergency escapes. However, if considering patio doors, aluminum patio doors should be avoided. Because aluminum patio doors gets up to high temperatures, using an aluminum patio door may be dangerous. But, for real emergencies, even aluminum windows (from Germany or America) would do. Aluminum alloy windows are commonly good if from Germany.
European Window Manufacturers in North America
There are several manufacturers of European windows in the US and Canada but not many of these manufactures have enough experience.
European Window Glazing and The Color Rendering Index
All our glazing is handpicked to order by our window specialists to ensure only the most excellent results. In addition to optimizing basic glass properties, we also consider the Color Rendering Index. Following this, we can custom engineer the windows to have the highest grade possible. All this based on specific details relating to your project. Although to some a small detail, we take all window properties very seriously. As such, the Color Rendering Index is important to us.
The Color Rendering Index (CRI), looks at the percentage of distortion in color quality. Ever notice the difference between how things look outside and how things look through a window? That difference in color quality can be seen when comparing CRI % in glass units. Most windows in the USA and Canada use glass with a 94% rating. This is generally considered a standard in North America. However, we want you to have only what is best. As such, we custom-make all our products to have a CRI rating of 97%. This means that you will enjoy the comfort of having the closest replication of the outdoor scenery from inside your home. It also means that the light passing through your window will be the most authentic to natural light outside.
Moreover, by achieving these high CRI numbers, we make no compromise to other window properties. We also ensure that this boosted comfort quality doesn't cost you extra.
European Windows and Doors, Access Control System
Our European windows and doors are available with a set up for an access control system. We provide for it the necessary smart home lock gadget accessory. With this access control system lock, you get multiple options of activation. This achieves the option of a remote or keyless opening and closing of windows and doors.
The electromechanical lock we can provide, would be inserted inside the frame. It would then be open for control from almost any electronic input you desire. Such input may be in the form of a number pad, fingerprint sensor, button on a wall or any other electronic configuration you find with your smart home supplier. Furthermore, the wiring can be set up through the frame. This handy feature makes all the system components invisible. Most commonly, such systems are used for extra security. However, smart home technology is becoming increasingly common. With this comes an increase of variety in ways that one could use the set up for an access control system. One option may include voice operated ventilating cues. Another, automatic door and window opening when the fire alarm goes off. Such systems could also be used to keep children from crawling out of windows.
How To Choose The Best European Windows For Canada
There are a few special factors to consider when choosing European windows for Canada. One feature to look for would be 80+ mm wide frames with 6 chambers. This option fits the modern style of today and does provide some thermal performance benefits.
As for the glazing, it is best to opt for glass units that are 40mm thick or greater. In addition to the overall thickness, it is wise to look into finding those units in a triple pane configuration. All ideally with 2 good Low-E glass panes. Such complexion allows for reliable and energy efficient results. Such results are essential for the Canadian climate.
As for what to avoid, it is a good idea to stay away from rubber glass unit spacers and hardware made in China. Doing so enhances the durability of your windows and allows them to be stable in performance.
In terms of glass color. It is a good plan to not choose colored glazing. Although it may look great at first, after a few years, you might grow dislike for it. It also may look dim with two Low-E panes.
European Windows USA and Canada
We deliver European windows to most of the US and Canada. To figure out if how we can deliver to your specific location, you can contact us and we will let you know as soon as possible.
Depending on the project location, the glazing would need to be altered so that the windows are most optimal for your location.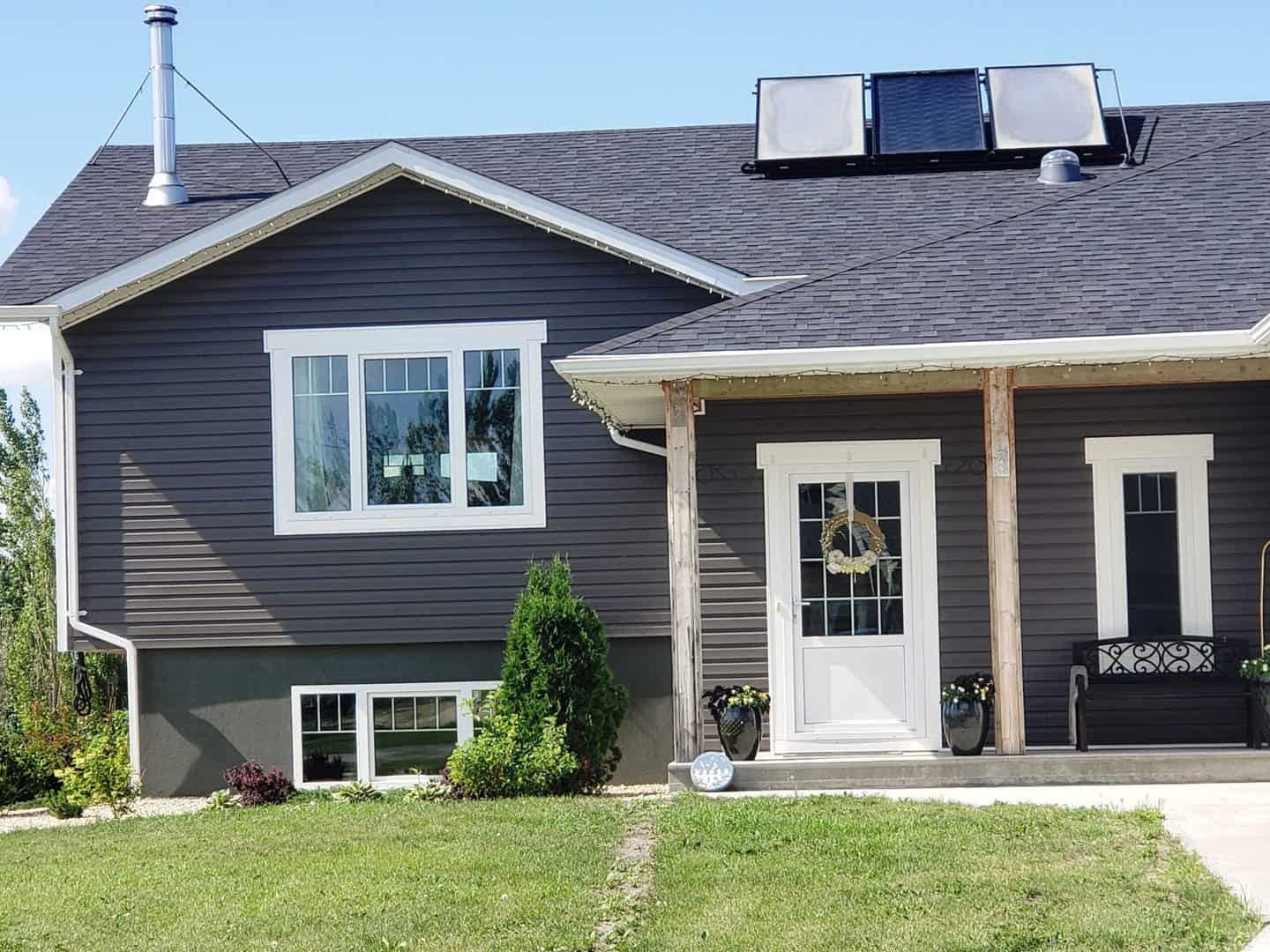 European Windows US | European Windows Near Me
European windows in US for the east-coast:
New York, NY (NYC, Brooklyn, etc.)
New Jersey, NJ (Newark, Jersey city, Paterson, etc.)
Vermont, VT
Virginia, VA (Bremerton, and more)
And more
European windows in US for the west-coast:
California (Los Angeles, long Island San Francisco, etc.)
Washington (Seattle, and more)
Oregon (Portland, and more)
And more
European windows for eastern and central US:
Illinois (Chicago, and more)
Michigan
Colorado (Denver, Aspen and more)
Georgia, GA (Atlanta, Gainesville, and more)
And more
The only state that we do not ship to in the US is Florida.
Delivery to Canada | European Windows Near me
For Canada we deliver to all major cities and some more rural districts as well.
Ontario, ON, European windows for:
Toronto
Ottawa
London
Hamilton
Barrie
And more
British Columbia, BC, European windows for:
Victoria
Vancouver
Kelowna
And more
Alberta, AB, European windows for:
Manitoba, MB, European windows for:
In addition to all of these, we can also deliver to cites in Quebec like Montreal, and Atlantic provinces like, New Brunswick and Nova Scotia.
The lead time will range from 6-7 weeks, with a quantity minimum baseline. For more localized information on if we can deliver to your specific region, please feel free to contact us. We are always thrilled to be able to provide windows near you. No matter if you live in the USA or Canada, we can deliver near you.
European Windows Vancouver
We provide European windows and service for Vancouver in the province of British Columbia and for Vancouver in the state of Washington. The two cities are relatively close so in terms of window optimization, windows for the two Vancouver's would be similar. Overall, European windows are a great choice for Vancouver, no matter which one you may live in. Be it the one in BC Canada or the state of Washington in the US.
Windows and Doors, Slide Doors, Lift and Slide, Entry Doors
When ordering tilt and turn windows, you may want to consider getting a door or a few. We offer both entry doors interior doors with a European architecture style. We offer many kinds of European doors like slide doors. lift and slide doors, and regular inswing or outswing entry doors as well as interior ones. Depending on your desired architecture and style, the kind of door you get may differ.
For a modern architecture look, slide doors like the amazing lift and slide entry door are a great addition. For a more traditional look, a nice-looking inswing or outswing entry door with glass sections is a great pick. German and European style doors are generally more expensive, but they do offer a wide walk through opening and a broad and strong look in general. This is especially true with entry doors.
How to Buy European Windows in America
By the name, people might think that European windows could not be found in North American buildings. However, this is wrong. Many European builders deal in the US market with no scarcity of options.
GL Advanced Windows located in Canada. We work all around United States as well as Canada. Our goal is to inform customers about their options and work closely on every project. We ensure that we find a perfect solution for every specific situation.
European tilt Turn windows have been around for decades. Now, they have made their way to other parts of the world. Best of them can be used as European Passive house windows. Though, some places like United States, have been slow to adopt them for several reasons.
For starters, there is inertia. Designers and builders are used to employing a specific set of familiar materials. Price may play a part, as the thought out design of European casement windows do come with a higher price tag. More and more homeowners are choosing European over American windows for the advantages. GL Advanced Windows offers a variety of products and services for the customers. You can buy European tilt windows or European tilt and turn windows online only, so it is important to get all the needed information.