UPVC windows are well known as vinyl windows and PVC windows. Un-Plasticized Polyvinyl Chloride (UPVC) is a very popular material for window frames. It is durable, inexpensive, and maintenance free. As such, this became a standard window frame material used in many types of windows.
What are UPVC windows?
UPVC windows have been around for a while. They first appeared as single pane windows where one pane of glass was used. This was a very poor performer but was considered normal at the time. Then, double pane windows started to become popular. Their superior performance over the single pane made them a much better buy. This started to become a trend and maintained its reputation for many years. Now, triple pane windows are becoming widespread in North America. This is a relatively new trend for the US and Canada. But it has been one for many years in Europe. This allowed them to go through lots of testing. Which sparked innovative designs such as the tilt and turn. All of these kinds of windows have used UPVC as the frame material. In the majority of cases.
Trust From Many Owners
UPVC windows have been used for years and gained trust from many owners. They are continued to be used both as new windows and as replacement. There is lots of options for customers. This is because the market is diversity and many types of windows are made with vinyl frames. UPVC windows can be found in a modern style. Complete with large sashes and bold frames. They are also very easy to find as operable custom windows like tilt and turn, casement, and double hung.
This type of windows are very popular as replacement windows too. They have maintenance free performance and easy instillation. Along with the easy instillation, they are also watertight and trouble free.
UPVC is the Major Material in Windows Market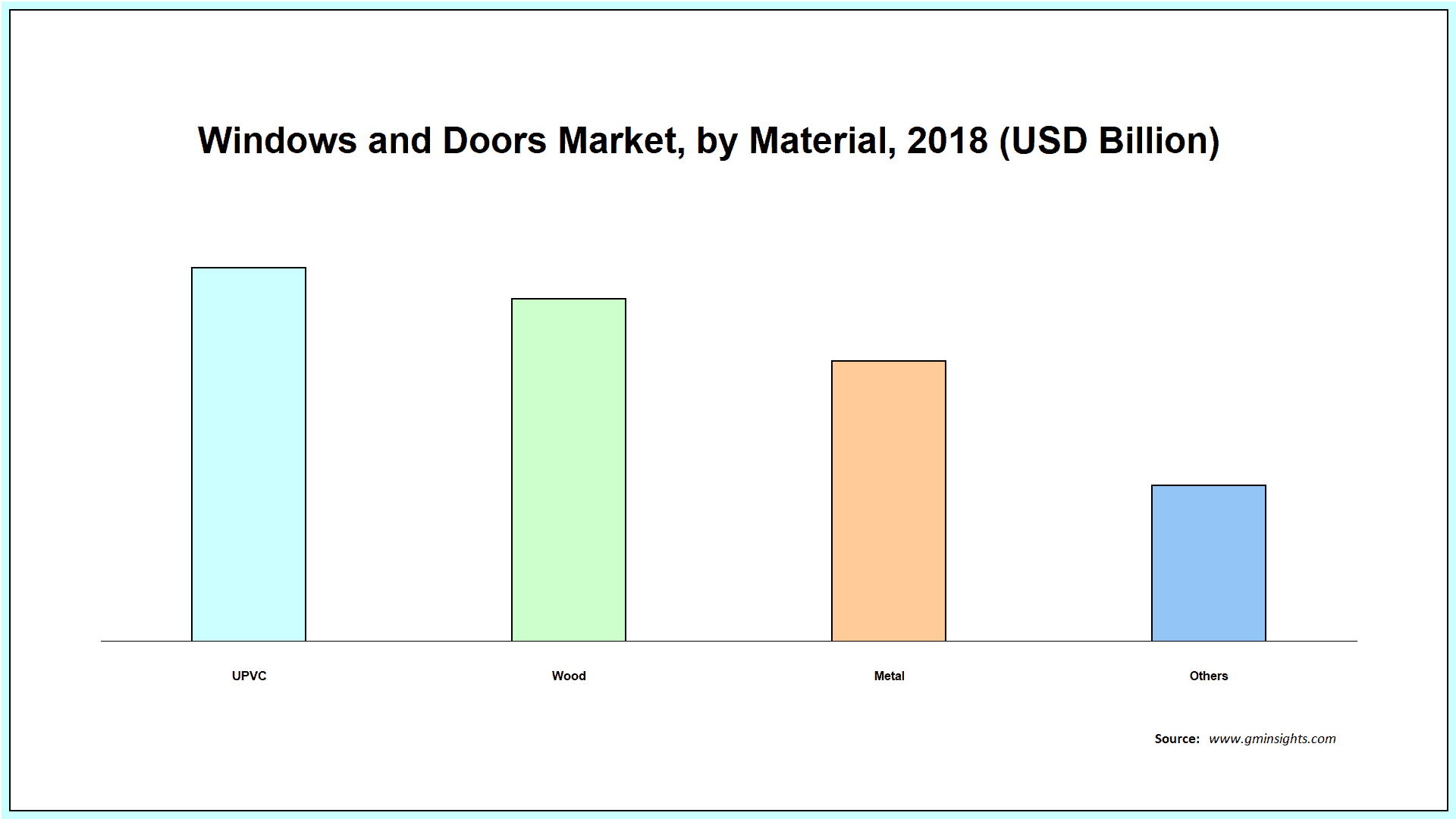 PVC or UPVC, What's the Difference ?                                        
Vinyl windows are called PVC windows. However, the material is not PVC but instead uPVC or rigid PVC. It is 50+ times stronger than regular PVC. But both, PVC and uPVC have Polyvinyl Chloride resin as their base material. What differs the 2 are the additives used.
Unplasticized Polyvinyl Chloride ((C2H3Cl)n ) well-known as UPVC is a very stable and low-maintenance building material used for window frames and sills. uPVC has many advantages over other window materials. Its high strength and maintenance-free performance allows it to be a great option for anybody.
Both PVC and uPVC are not affected by water, sun exposure, and weather abuse. However, PVC alone is not strong enough to be used for window frames. That is why uPVC was made. It is many times stronger and not flexible. Sometimes uPVC is known as rigid PVC for this reason. PVC is often used for siding. This is because of the flexible nature of PVC.
PVC or UPVC, Physical, Mechanical and Thermal properties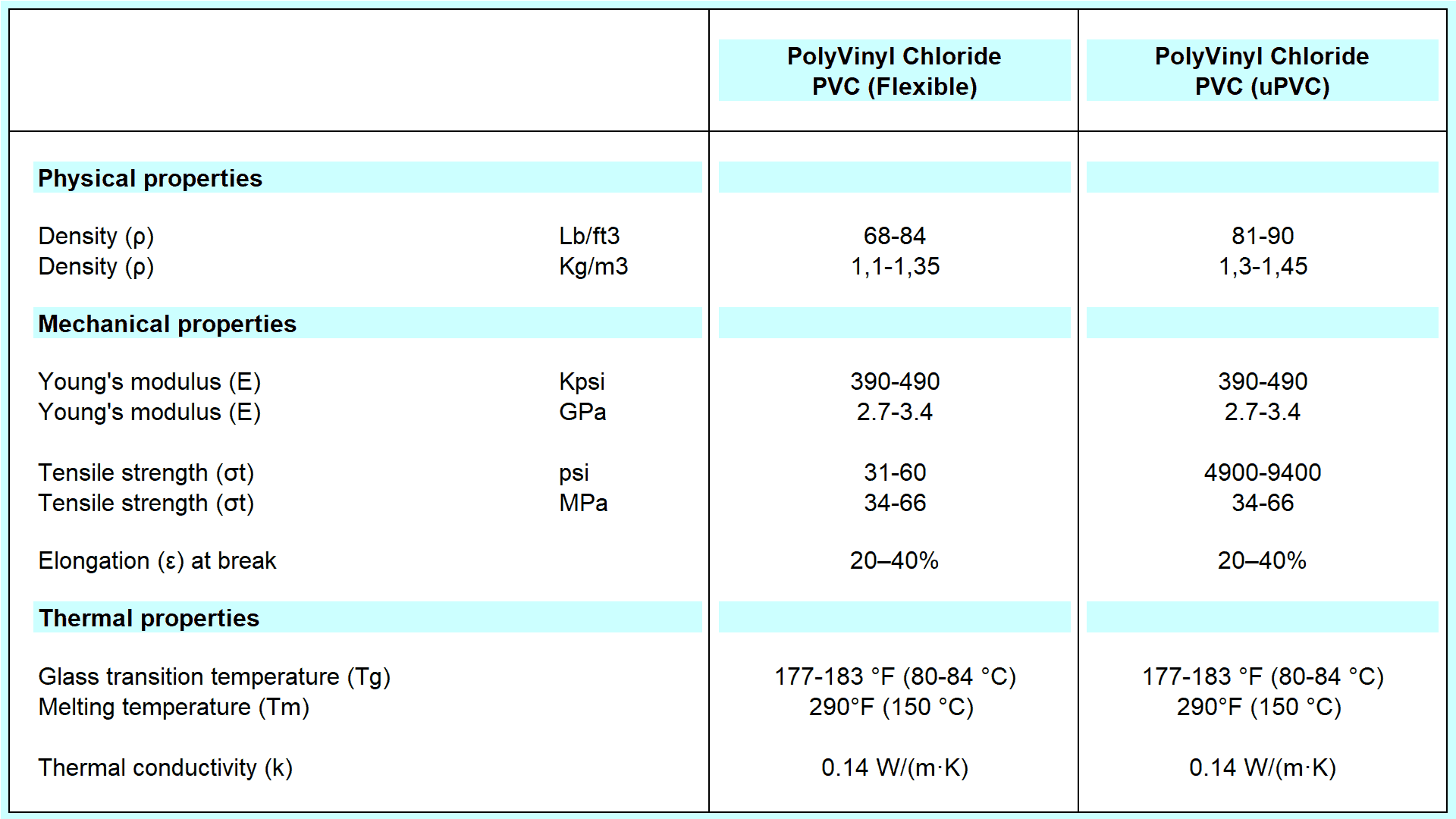 UPVC Windows Strength                
The UPVC window strength on its own is mediocre. Around the same level as wood. As such, large American vinyl window frames are flexible. To solve this problem, European windows have steel tubing inside the frames. This greatly increases the overall strength.
European standards prohibit UPVC frames longer than 27" without steel core reinforcement. Any longer than that and the window frames need to have steel core tubing both inside the frames. If it is an openable window and longer than 25", it needs to have steel tubing inside the sash too. In America, steel core framing is not used and there is no rules about it for American style windows. The frames turn out more flexible, but this is fine. As long as they are not too large. European window standard is just very strict. We use extra wide steel core framing (1 ¾" tubing) to not only meat the European requirements but to surpass them. This ensures that the products are extra durable and will last dozens of years. Judging from this, you can estimate the strength of these windows.
Advantages of UPVC Windows Over Aluminum
Advantages of UPVC Windows over aluminium include lower maintenance, lower cost, and higher reliability. UPVC windows do not have any of the problems of aluminium, only advantages over aluminium. They do not heat up, do not cost as much, and do not damage the glass unit. The UPVC material is hassle free and low maintenance. As such more reliable.
UPVC and Aluminum are very popular materials for window frames. However, they are not equal. Both UPVC and aluminum have their cons but it is easy to see one better than the other. UPVC (vinyl) is a much more common material and for a good reason. UPVC windows have advantages like lower cost, lower risks, lower maintenance, and higher reliability. The big advantage vinyl windows have over aluminum is their lack of big problems. As such, you do not need to worry about any big issues when you choose good quality windows.
On the other hand, aluminum windows are very durable. Although this may be useful in some situations, UPVC can in most cases replace it and be at a good durability level. UPVC window durability can then yet is enhanced with steel core frame reinforcement. This European technology increases the durability of these windows by up to 5 times. As such, with this technology, you are getting a lot of strength from the metal support but none of the disadvantages of fully metal windows like aluminum ones.
UPVC vs PVC vs Vinyl Windows                     
UPVC is a martial used for window frames, but PVC is not. Frames make from PVC would be really flexible and unusable. Most who talk about vinyl (uPVC) windows use the term "PVC" because it is easily to say. But, no one actually makes PVC windows, just uPVC.
There is seems to be confusion on the window market about uPVC, PVC, and vinyl. However, it is simple to understand. Vinyl windows are made with uPVC frames. They may be called PVC, but no one makes real PVC windows. This is because they would be very flexible and generally unusable. It would be like having your window frames be made from plastic that is as flexible as siding. uPVC (vinyl), is different from PVC in that it has different additives than PVC. But, on the same base of Polyvinyl Chloride resin. As a result, uPVC is over 50 times stronger and a lot more rigid.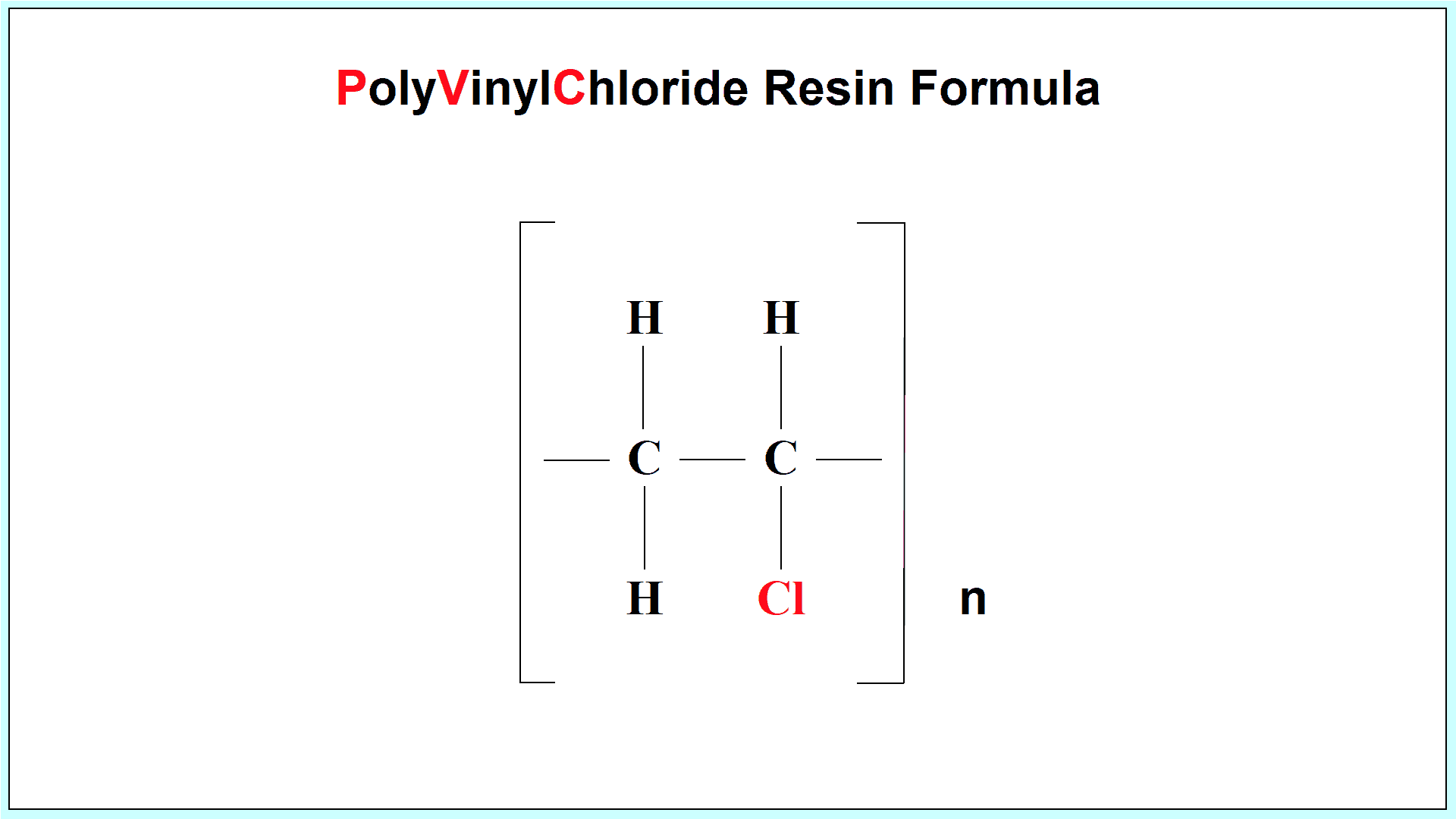 Are UPVC Windows Secure
UPVC windows can be very secure. Standard American UPVC windows have a few locking points. However, this may not be enough for a security. As such, a great option is European windows. These units are very secure because they have a multi-point locking system. Instead of having 1-3 points, they have several on each side of the frame.
UPVC windows are very common. But are they secure? The short answer would be "it depends" but what about the details. Depending on the region you live in, standard UPVC windows may not be secure enough. Most casement style windows use only 1 – 3 locking points for a seal against air but also for security. However, this mechanism can be broken from the outside and intruders may be able to enter if they are persistent. As such, it may be important to find UPVC windows that are more secure than the average.
Tilt Turn UPVC Windows
When looking for these, you would come across tilt turn windows. These kinds of UPVC casement windows are much more secure than the average. This can be seen in 2 main features. The first is in its frames. Instead of having just 1 – 3 locking points in total, you can find multiple locking points on each side of the frame. By having this kind of multi-point locking mechanism, homeowners can feel secure as the window is shut from 4 sides. Another advantage with this system is than these points are not manual to operate. Instead, when you turn the handle to the close position, all of these points lock simultaneously off of the 1 simple actions. So, you do not only get easer to handle windows but also ones which secure your home for you so that you no not need to remember to lock it yourself. Another aspect of this is that it also ensures a better seal from air leakage.
The Second Feature
The second feature for safety that European windows have is safety glazing. Like the name suggests, this upgrade option for the glass unit is for safety. A very similar feature is used on car windshields. When the glass is hit, instead of shattering into big pieces, glass with this kind of laminate break into many small fragments but these small pieces are all supported and held by a special film. This film is not visible when the window is intact but if the window were to be damaged, the film does its job very well. If burglars were to try to break in through unopened windows, the first this they would try would be to break the glass. However, with safety glazing, this is very unrealistic. Instead of them breaking in through them, the intruders would just notify you of their presence from attempt 1. This kind of glazing is required in some places in North America.
Are Wooden Windows Better Than Upvc
Wooden windows better than UPVC or not? Wood windows are __ – __% more expensive than UPVC. UPVC windows also require less maintenance. As a replacement option, UPVC is great in that it is also versatile. However, wood windows are a very traditional choice which can benefit some styles.
Wooden windows have been a very common choice for many years. However, the modern trend is with UPVC. It offers great durability while being low maintenance. In addition, they are also usually less expensive than wooden windows. They are clean and simple looking although they can also be found with a verity of color options. Wood windows are still used however. With the option of aluminum clad wooden frames, you get better durability and more long lasting color options. These windows are sometimes seen comparable to UPVC or vinyl windows. However, this is not quite the case. UPVC windows get the edge in performance, cost, and maintenance. As such, they are the more reliable option that will guarantee satisfaction if the right glazing and hardware is chosen.
Colored Upvc Windows Online
There are many options of colored UPVC windows online. Online, you can find UPVC windows with on average of 5 – 50 color options. However, some coloured UPVC windows can be found with up to 60 color options. Online, you may find different types of coloured UPVC windows which can cost different amounts. In general, this would be from 10% – 25% more.
Coloured UPVC windows are found in many styles and types online. However, it is important to choose the right ones. Not only based on the style and aesthetic by also of the performance and general reliability factors like glazing and hardware. It is important to find info on the kind of windows you need and what specific features they should have, weather it be energy efficiency, sound proofing, sun protection, or other. When looking at the operating windows, there are a lot of options online. However, none really compare to the 2 way opening tilt and turn windows. These are European style coloured UPVC windows that are made for reliable use in ventilation and easy cleaning.
Cost Difference Between Aluminium and Upvc Windows
The cost difference between aluminum and UPVC windows is from 20 – 60%. Aluminum windows being more expensive. However, that is just for the base models. Choosing between the size, glazing, and color options will account for roughly 5 – 30% of the overall cost. Aluminum windows will however, come out as more expensive if the same base features are chosen.
Cost Difference Between Upvc And Wooden Windows
The cost difference between UPVC and wooden windows is on average between 20 – 80% with wooden windows being the more expensive ones. However, this can range a lot because some types of wood are more costly than others. Wooden windows may also have aluminum clad which can affect the cost difference between UPVC by another 10 – 20%.
When looking at the cost difference between vinyl and wooden windows, it is important to consider the kind of material that is being used because it is a big variable. With vinyl, there are 2 routs, plain vinyl and vinyl with steel core frames. When looking at wood, you have options for hardwood and options for softwood. Hardwoods would include oak, maple, and all the redwood variety. With soft wooden windows and vinyl, they cost difference would be 20% – 40%, the wooden windows being more expensive. With hardwood windows and vinyl, the cost difference would be 100% or over, again with the wood windows being more expensive.
Total Cost of Ownership
Another variable to consider when looking at the cost difference is the total cost of ownership and not just the initial. If choosing wooden windows, you may be surprised to find that they wear out quickly. Although this is not with all wooden windows, it can be an issue and costs money to fix. Another part would be with maintenance and repair. Here, the advantage again goes to upvc windows. With softwood wooden windows, the maintenance may be high. As such, you may end up spending a lot of time on it and that is a time expense. The stated issues are all mainly from softwood windows. Although they are the most common type due to the lower price, they have some problems. A good way to avoid these would be to get hardwood windows. However, hardwood windows are expensive and yield a slow return on investment.
Difference Between Upvc And PVC Windows
The biggest difference between UPVC and PVC windows is that Unplasticized Polyvinyl Chloride windows are about 5 – 50 times stronger than regular PVC. It is also much more durable. However, the terms of PVC and UPVC are sometimes interchangeable when talking about vinyl window frames on the industry.
Both uPVC (Unplasticized Polyvinyl Chloride) and PVC (Polyvinyl Chloride) have a similar vinyl base. Versatile nature makes them a good fit in several industrial applications. Yet, superior strength gives uPVC the edge for windows and doors. PVC has greater use in fences and sidings because of its flexibility.
In the window market, "PVC windows" are sometimes used just as another term for UPVC windows, also called vinyl windows. However, it is important to make sure that when it says PVC frames, it is actually UPVC frames. This difference may seem insignificant as the name is very similar but there is a big difference. UPVC is about __ – __ times stronger than regular PVC.
CPVC vs PVC, Main Differences                
There are main differences between CPVC and PVC. The temperature at which they soften. And the strength. CPVC hands up to 210˚ F and PVC up to 150˚ F. CPVC is also 10% stronger than PVC. Where PVC uses one main resin as its base, CPVC uses a combo of several with different properties.
In CPVC, instead on having one main resin base, like in PVC, it uses serval different resins. As opposed to the 57% in PVC. The resin mixture used in Chlorinated Poly-vinyl Chloride (CPVC) has 63% – 69% chorine. CPVC does has additives similar to the ones used in PVC, but the main performance differing factor is the different resins used in the CPVC mixture vs the single one used in PVC. In PVC the main resin base consists of roughly 60% – 70% of the final product.
The Performance of CPVC
The performance of CPVC varies from vendor to vendor. One may use a more low-quality resin mix and the other may use a high cost resin mix. They may even preform similarly, if the ratio of the different resins happens to be better in one and worse in the other. So, it is important to make sure that your resin mix in CPVC matches the performance outcomes you want it to have.
The cements or glues used to connect PVC and CPVC pipes are different. They should not be mixed nor used for a different kind of PVC. For example, PVC cement should not be used with CPVC and vise versa. Also, not all CPVC resins will weld or will do so very poorly. In windows, CPVC is not used for frames because of the cost difference the two have. CPVC being more expensive than PVC .
PVC vs CPVC, Physical, Mechanical and Thermal properties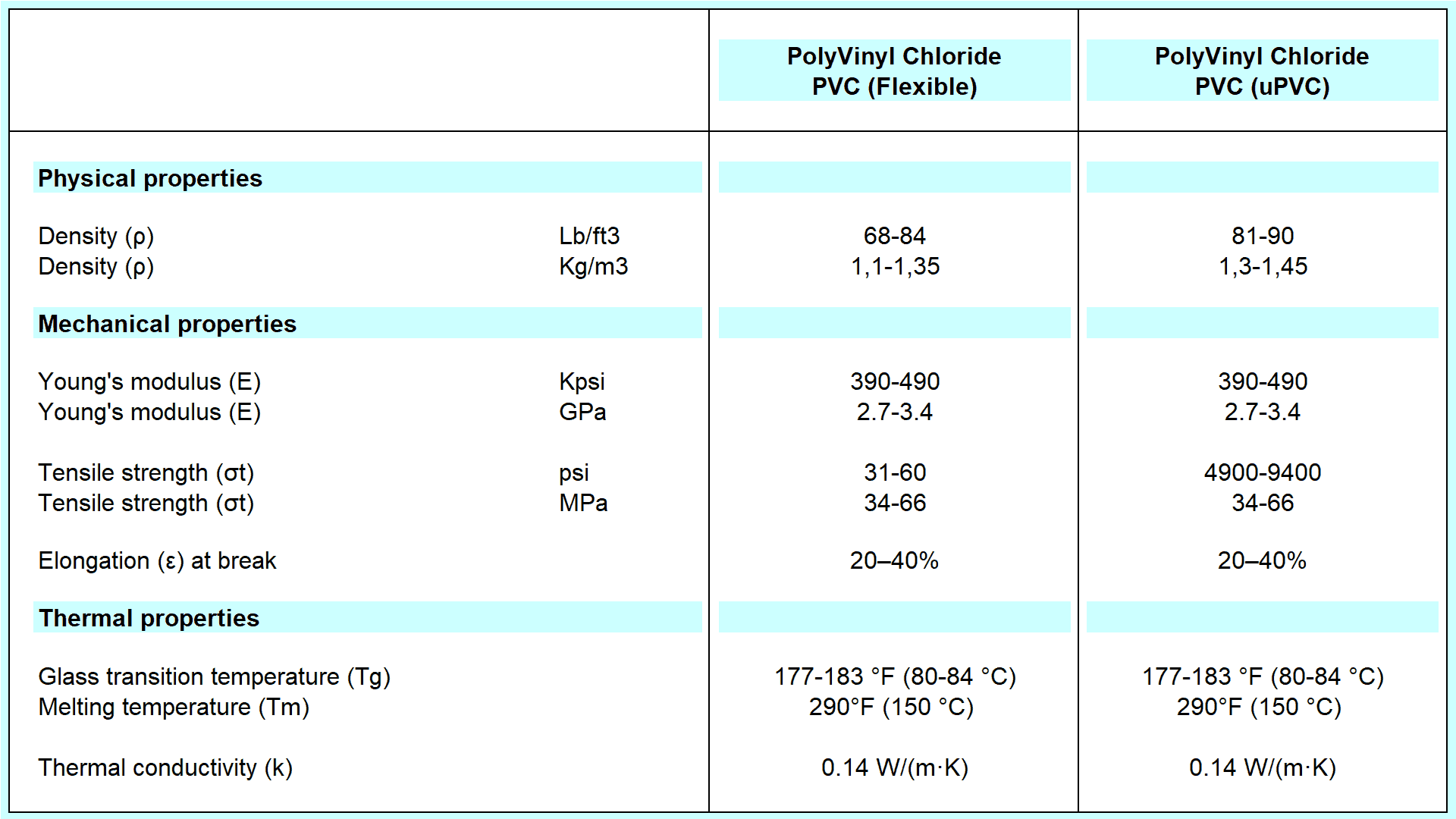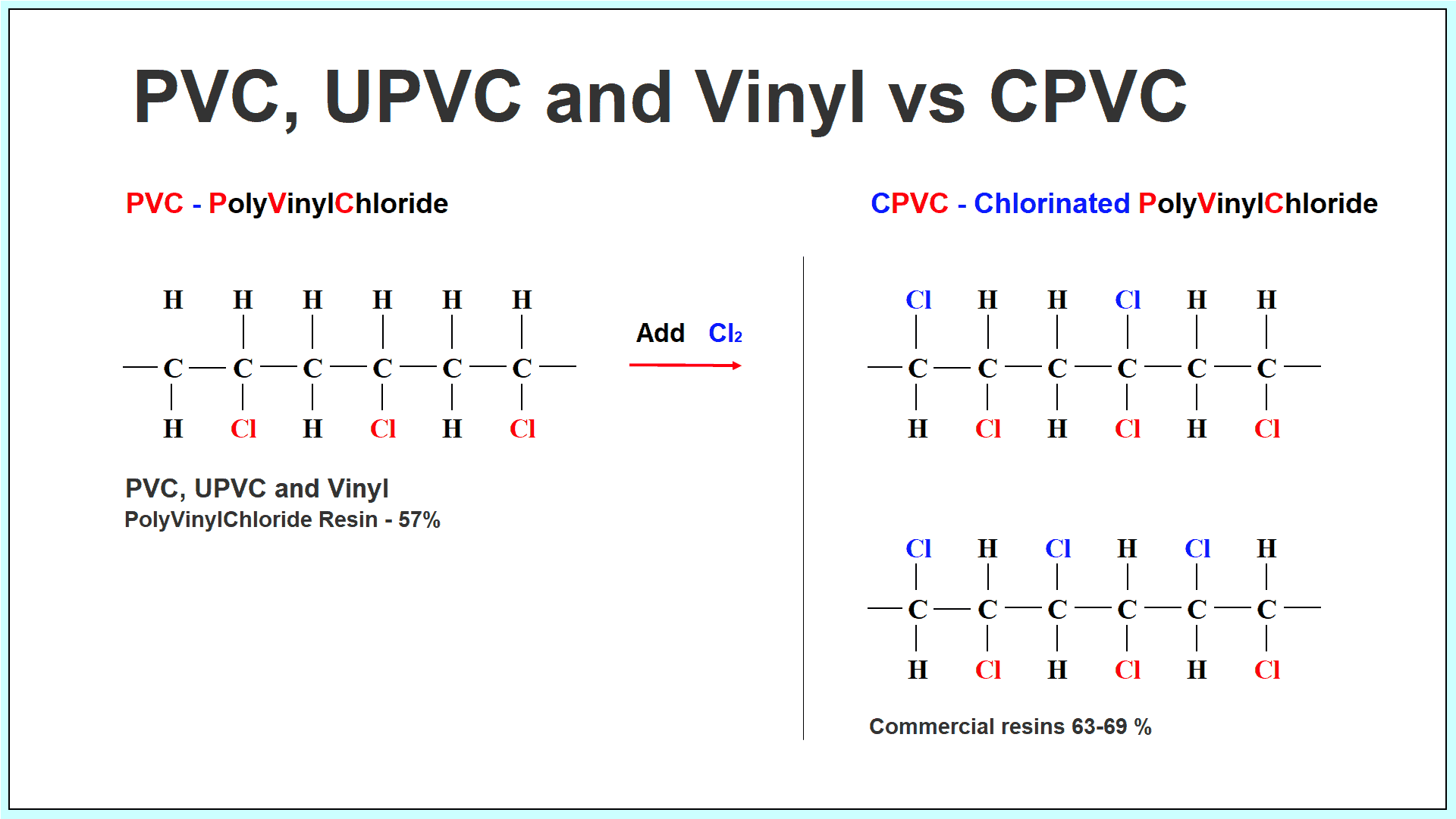 Colour UPVC Windows                    
White is the original colour of UPVC. But it is not a pure white. So, for white framed windows they add 5% of titan oxide. For other colours, there are 2 options. Coloured and painted. Painted vinyl looks nice at first but starts to fade in a few years. Coloured vinyl is not painted and will never fade.
Original color UPVC windows are white. However, they can be black or brown. For other colors, you can paint them or order white windows with a colored vinyl wrap. Vinyl wrap is a thin plate of vinyl that goes over the internals of the frame. The internals being only in white, black, or brown. This creates the look of full colored UPVC windows but with better performance and lower cost. Our color windows are available in over 60 colors. This includes 20 woodgrain-look options too. We have many shades of grey, black, and brown. Acryl-Color® is also available. It is an ultra high premium option that can last 100 years and remain its color for over 50.
Colored pigment used in UPVC does not only color the UPVC, but also acts on its mechanical and thermal properties. Considering this, it is very important to be careful with black windows. Black absorbs a lot of light and heat from the sun. So, in a warm sunny climate, the frames may overheat causing anything from general inconvenience to thermal breaking. In addition to that, the black pigment also acts as a plasticizer, modifying the mix of Unplasticized Polyvinyl Chloride (UPVC).
Comparison of color upvc windows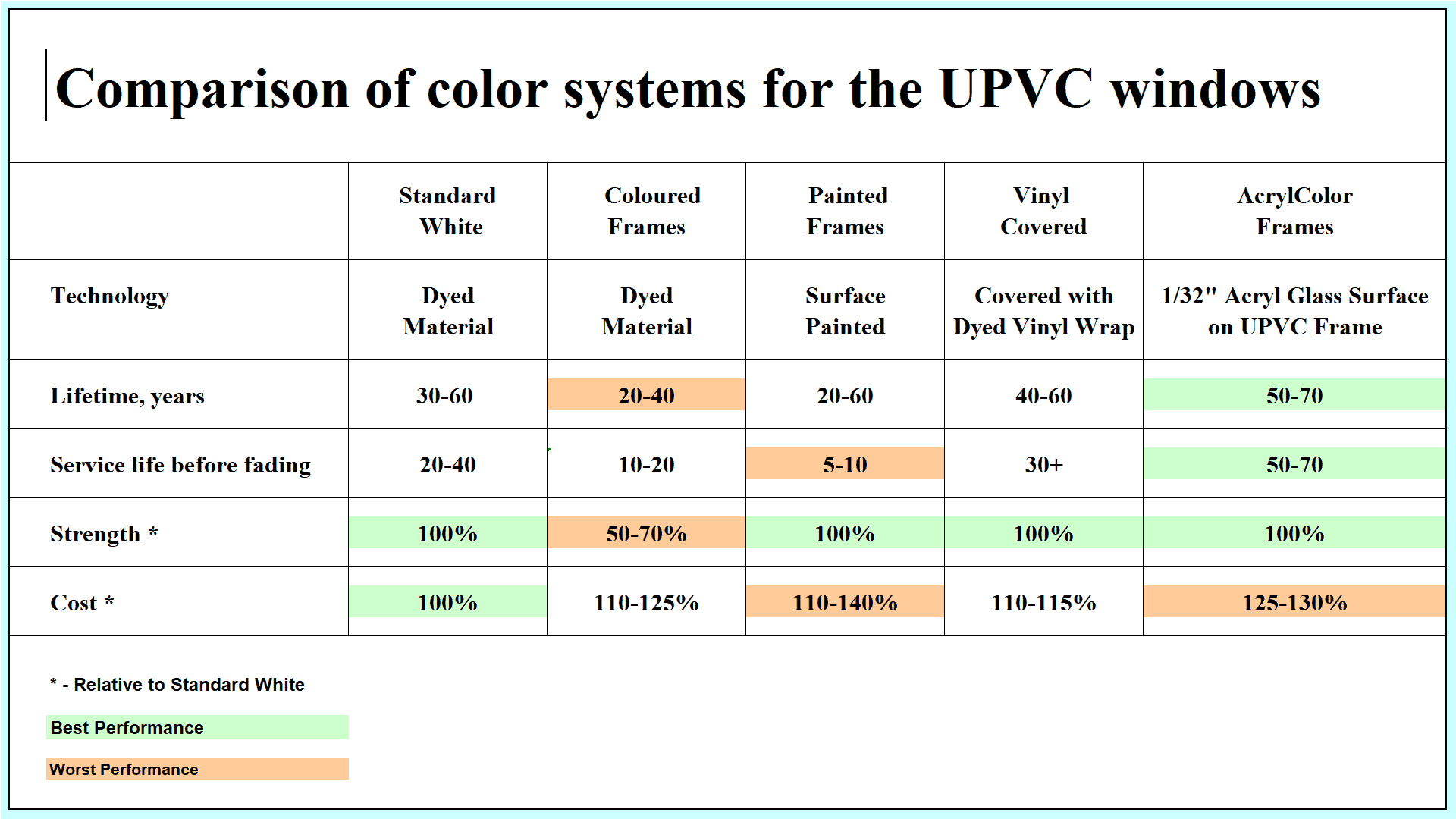 UPVC Windows Cost                         
UPVC windows cost depends on many factors. Mainly the type, size, color, quality, glazing, and manufacturer brand and its pricing policy. Usually the best way to estimate prices is to find the supplier's cost per square foot. Referring to select window types.
The most important piece of windows is the glazing (glass unit). The glass quality as well as the number of glass panes and the R value of the glass determines the overall grade of the glass unit. Windows with triple glazing may cost 10% – 20% more expensive than double glazed ones. Also, high energy efficient windows may cost an additional 10% – 20% on top. These kinds of windows cost more because they use 1 to 2 Low-E glass panes in the unit. Which are more expensive. However, these windows do provide 2 – 3 times lower energy loses, respectively. Then regular triple pane windows would create. This small additional window cost investment will effectively save you money on energy bills. Every month, for many years to come.
The Quality of the UPVC Frame
The quality of the frames and general craft quality is also very important. The UPVC window cost is not directly comparable to the quality you are getting. As opposed to popular intuition. Some brands are expensive, but the quality of their windows is not always even above average. So, it is important that you find windows that are of high quality. Of course, it is better to have high quality for less. So, that is why we offer premium UPVC windows for customer friendly prices. The quality of the windows is not only a matter of the frame and sash. If the window opens, it is also about the hardware and ease of use. Some window operation systems are too hard and take too long to use. Some are fast and efficient. However, the quality of the hardware they use is the main cost driving factor. So, it is important that you find ones that are easy and fast to open and use high grade hardware. Such as our tilt turn windows.
The size and color of the frame has a strong influence of the comfort, cost, and value of your house. Although larger windows with colored frames is more expensive, it will be an investment, not an expense. That is if the windows are of the best quality with great performance. Larger high-quality UPVC windows with colored frames will greatly improve your comfort. As well as increase your house value. For the colors, regular white usually is the cheapest option. Other colors costing about 10% – 30% more. As for the size, it depends on all the previous points.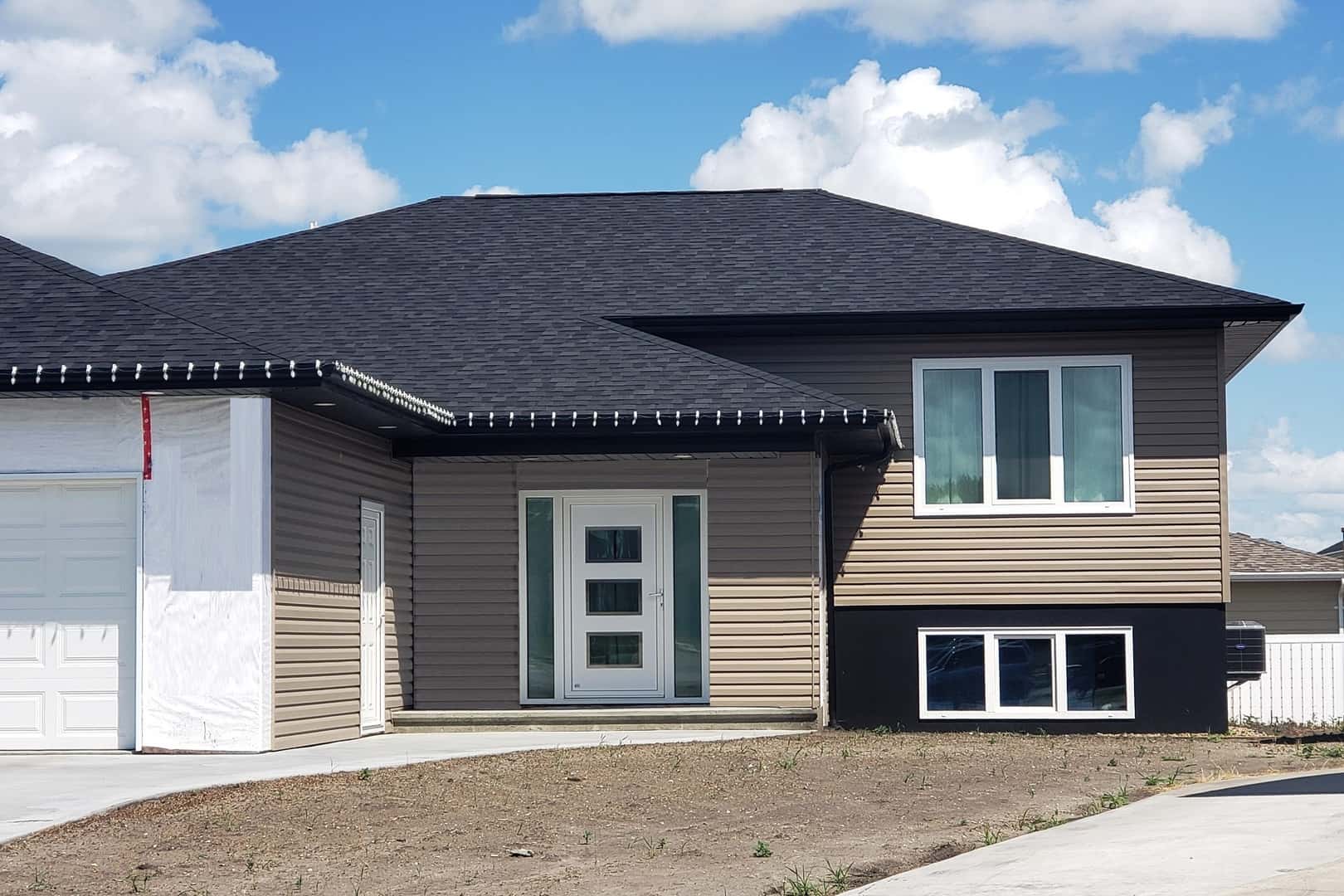 How to Make UPVC Windows Look Better

Here are a few ways on how to make upvc windows look good and or better:
– Clean the window
This is the most effective way to instantly make your windows look better. After a good clean, the windows should look brand-new. This job is relatively easy to do, however it requires a lot of time. The supplies you're going to need can be found very easily. The supplies are also cheap. So, you do not need to worry about spending too much. You would need A clean cotton cloth, a large towel, a sponge, and an absorbing microfiber cloth.
– Hang curtains or drapes from the inside
This is a great way to make your windows look more valuable. Curtains and drapes are relatively cheap and come in many styles and colours. They can be purchased to suit almost any type of interior. They are also quite easy to install.
– Install blinds
This can be done not only for aesthetics. Blinds are a great way to provide you with privacy when you need it. They can also be used to control the amount of light that enters inside. All around, blinds are highly recommended. They are inexpensive and can be bought to suit your home's interior style.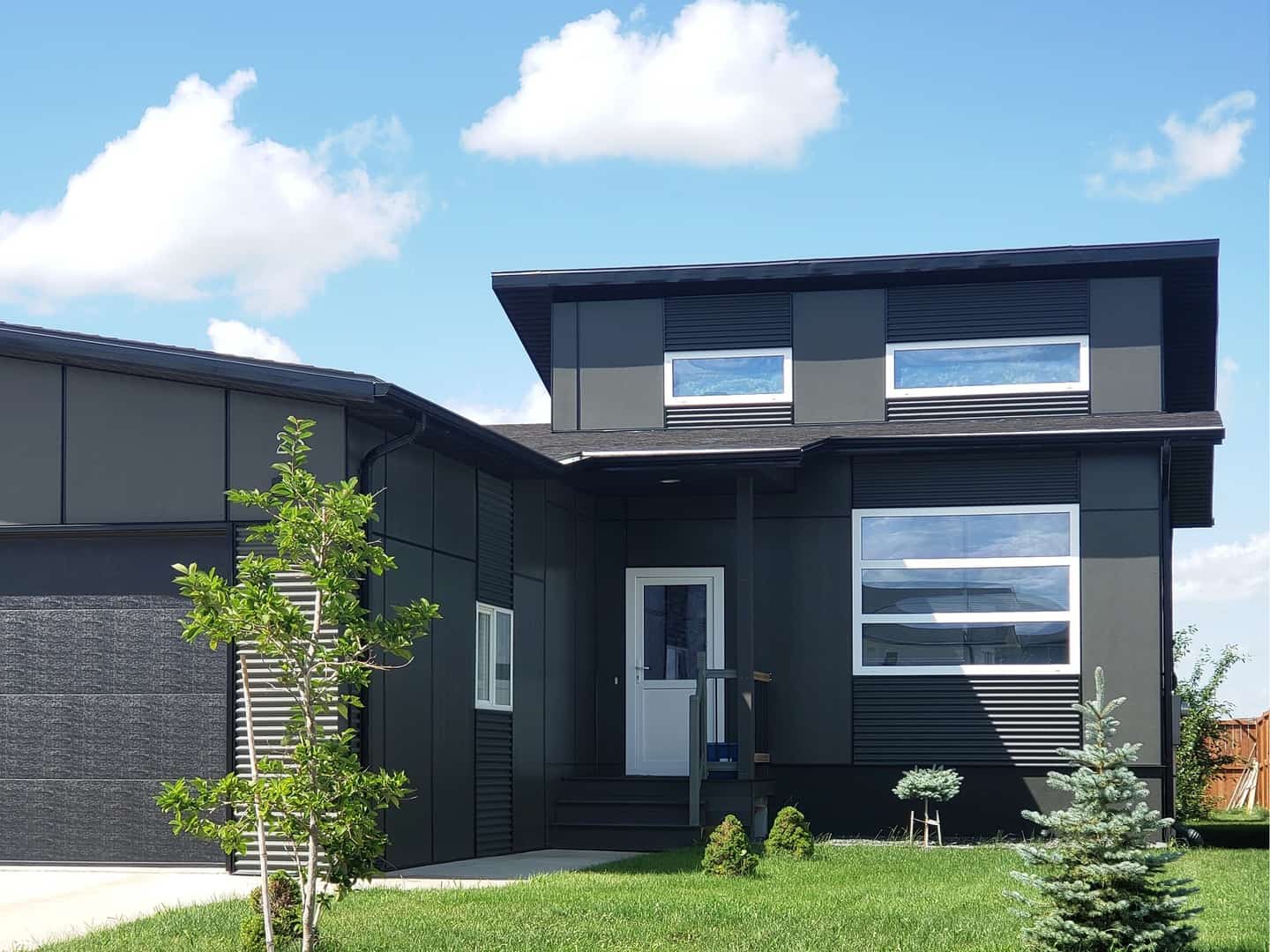 Are UPVC Windows Double Glazed             
UPVC windows refer to the material used in the frame (uPVC). Not the amount glass panes. The glazing used in these windows can have 2-3 glass panes. Although double glazing is normalized, triple glazing is the new trend. uPVC windows are perfect for it.
The standard option for north America is double glazing. However, it is a mediocre option compared to triple glazing. May buy double glazed windows. But, few are satisfied with them after trying out triple glazed windows. This might be an okay option for southern US. But for the rest of the US and most of Canada, this option is outdated and a poor performer. There are many complaints from owners with dual glazed windows. Complaints like condensation, low strength, weaker sound blocking, and slow operation are heard . However, dual glazed window types may be great for garages and barns. They are also available with lower prices if they are from Home Depot.
People started to understand that double glazing is a thing of the past. As a result, more and more were looking into triple pane windows. They are only about 10% more expensive but offer superior performance. However, the quality of the glazing most vendors use can be improved. As well as the price set lower. We work hard to provide our customers with premium quality functional uPVC windows. For noticeably less. They are all custom-to-order. With them, we aim to provide you with windows and doors that would be most optimal for your specific situation. Our uPVC windows and doors are built to optimize the energy efficiency. As well as sound blocking, function, durability, and privacy. All to ensure your satisfaction. We care for our customers and want them to have the best. So, we offer consultation and customize-options for no extra cost.
How Long UPVC Windows Last
UPVC windows with double glazing may last up to 20 – 40 years. UPVC triple glazed windows could last up to 25 – 40 years. However, these numbers may vary depending on the quality of the windows, their maintenance, and hardware. Generally, UPVC windows need to be replaced because of the glass unit and sometimes because of the frames too.
The lifespan of UPVC windows depends on the glass unit, hardware, and quality of maintenance as well as general craftsmanship. The longevity may also fluctuate depending on your weather conditions and climate temperature.
 To get the longest lifetime, it is best to start with quality products. Poor hardware or unstable glazing can lead to fast depreciation and dissatisfaction. As such investing forward into quality can be a great decision. However, when looking for quality, it is important not to overspend as that leads to a long return on investment. So, what is there for a great price but high quality and longevity? GLA windows. With our European style vinyl windows you get high quality vinyl products with an all custom base and long lifespan glazing and hardware.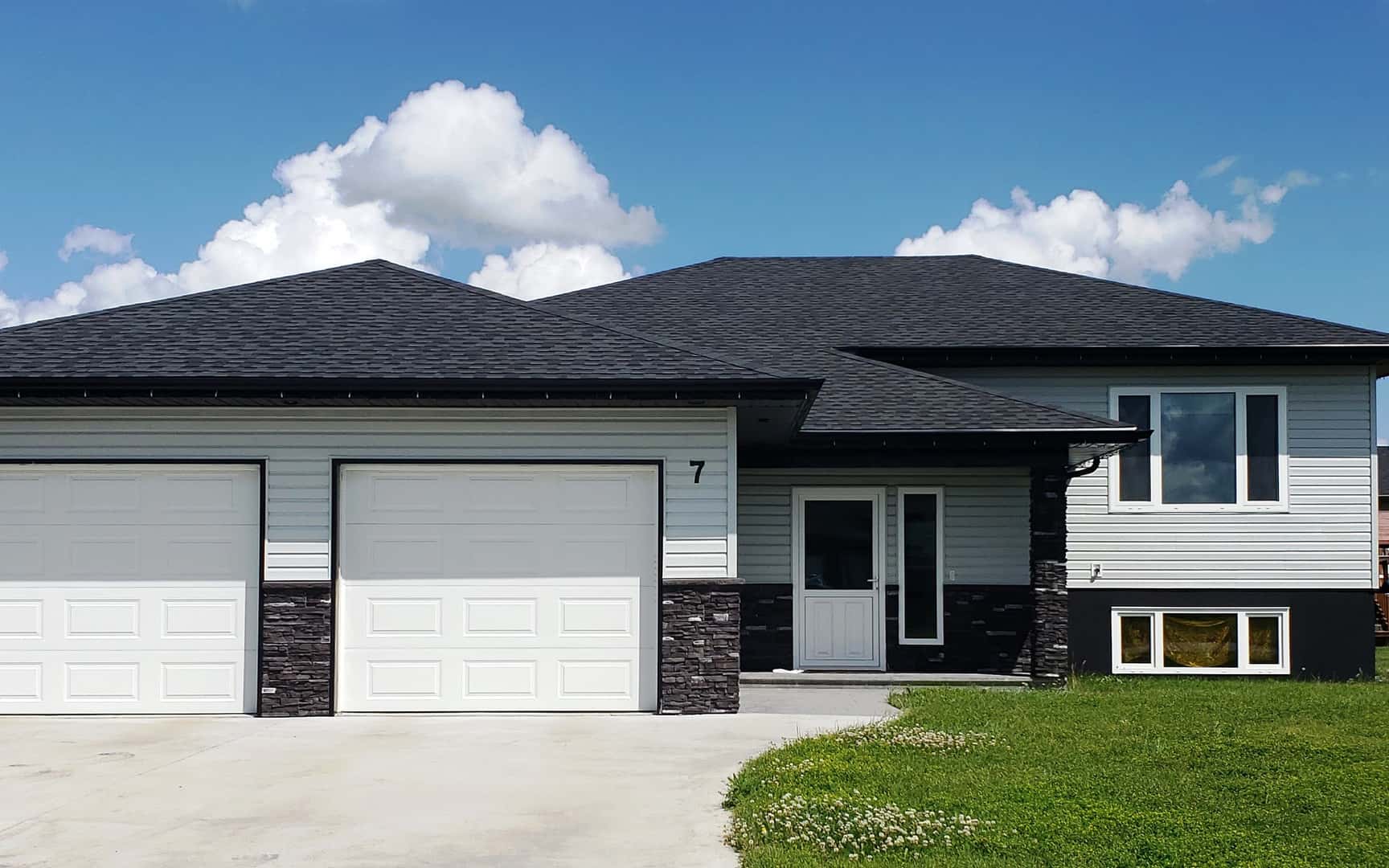 How to Install UPVC Double Glazed Windows        
After the framing presses is compel. Membranes are installed to prevent possible leakages. Then the window is put (usually from the outside) in and leveled on two axes to ensure right angles. Then the window is screwed to the framing. Then, tact tape is used to seal the window and the nail flange or brick mold tightly. As the finial step, the gap between the outside of the window and inside of the framing is filled with low pressure expanding foam.
As a bonus, European windows can also be easily adjusted after the insulation to compensate for any movements.
How to Install UPVC Windows      
Their are two types upvc windows. One is designed for insulation in Canada and US, and the other designed to be installed in European brick walls. The ones designed to be installed in North America use a nail flange, this makes it easy to install in houses frames with 2x4s, 2x6s, 2x8s, etc. But ones that are made for European brick walls are only designed for brick walls and an attept to buy this type of upvc window would be a large financial mistake and cause many problems. Because our market is North America, we sell upvc windows that are designed for wood-framed walls.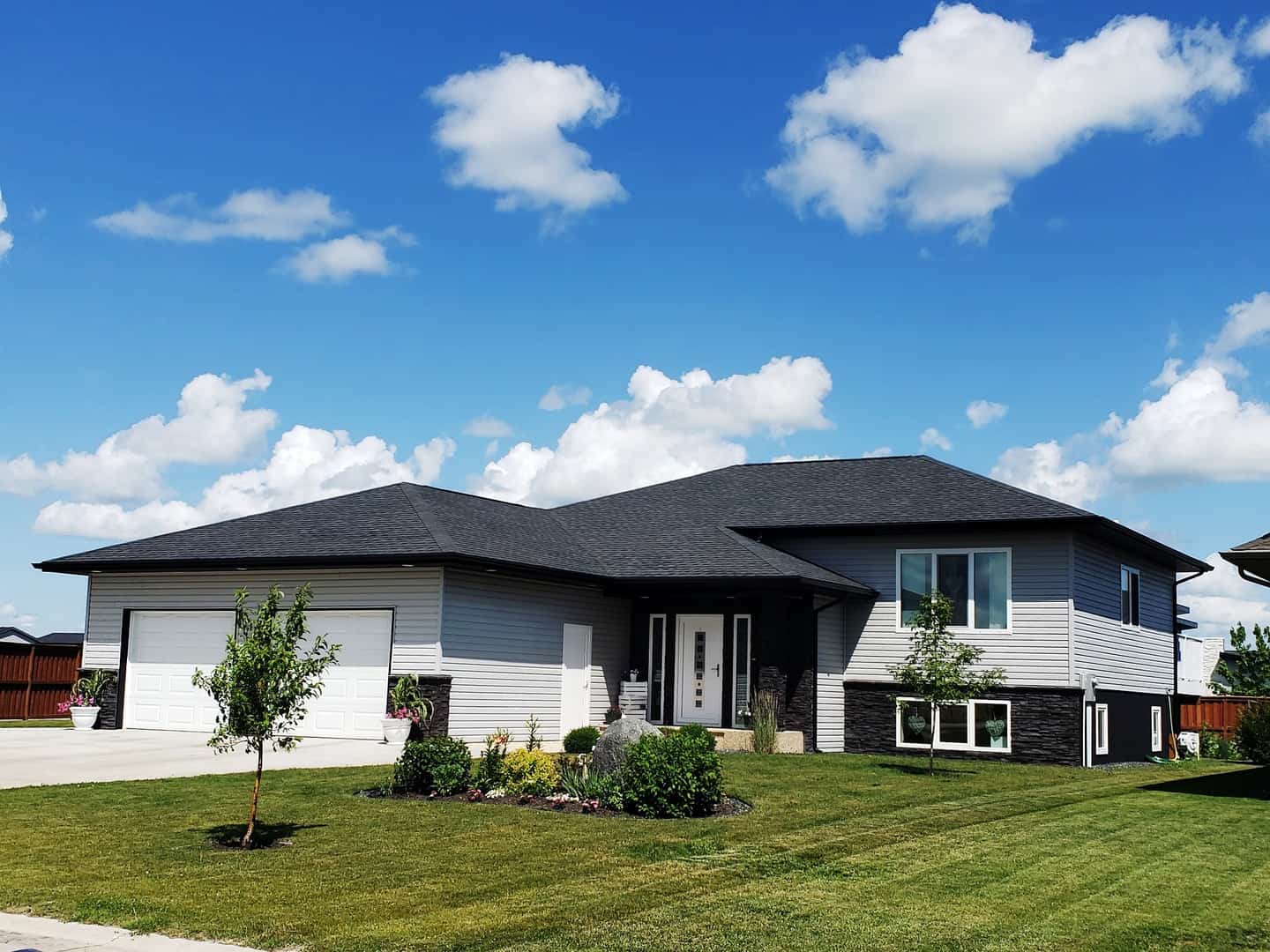 Types of UPVC Profiles 
There are 2 family types of uPVC profiles. They are the American and European. In each family there are 2 types of profiles. They are the main and supportive. The main are ones such as the frame, sash, and mullion profiles, and supportive, like the glass beds, connectors, etc.
There are major differences between the 2 big uPVC profile families. American uPVC profiles are thinner and do not have steel reinforcement. They also usually have only 1-2 seals. They use American style hardware like the outswing crack or double hung system. European uPVC profiles have a completely different design. The they are inswing, have steel reinforced frame and sash, have a multi point locking system, and a tilt turn operation style. Usually with 2-3 seals. To have space for the steel core, European frames are wider and thicker. Roughly 1-1.5" wider and thicker than American. Their supportive profiles are also bigger than the US ones. Both window ecosystems have advantages and weaknesses. So, it is important to choose the right one for your build. Different manufactures like to specialize in different ecosystems. However, if they do, they only specialize in one. Not both. But their proles differ. So, they are not compatible one to another. Even if they are both in the same profile family type.
Are UPVC Windows Toxic
No, new uPVC windows are not toxic. As of 2006, uPVC windows do not contain lead and cadmium as stabilizers. If you have old uPVC windows, be careful because they contain heavy toxic metals. But, currently, uPVC windows are safe and environmentally friendly products.
If your uPVC were made before 2006, they contain heavy metals as stabilizers. This is because it was not considered toxic back then. They are now. However, it is nothing to fear. If you have old windows just make sure not to cut into them and when it is time to dispose, do so safely. The older the uPVC windows, the more toxic heavy metals are in them.
If your windows are newer or if you are getting new windows, you can be sure that you have nothing to worry about. Modern day uPVC windows do not have toxic materials and are completely neutral. They are also very durable, energy efficient, will not flex, and are made from recyclable materials.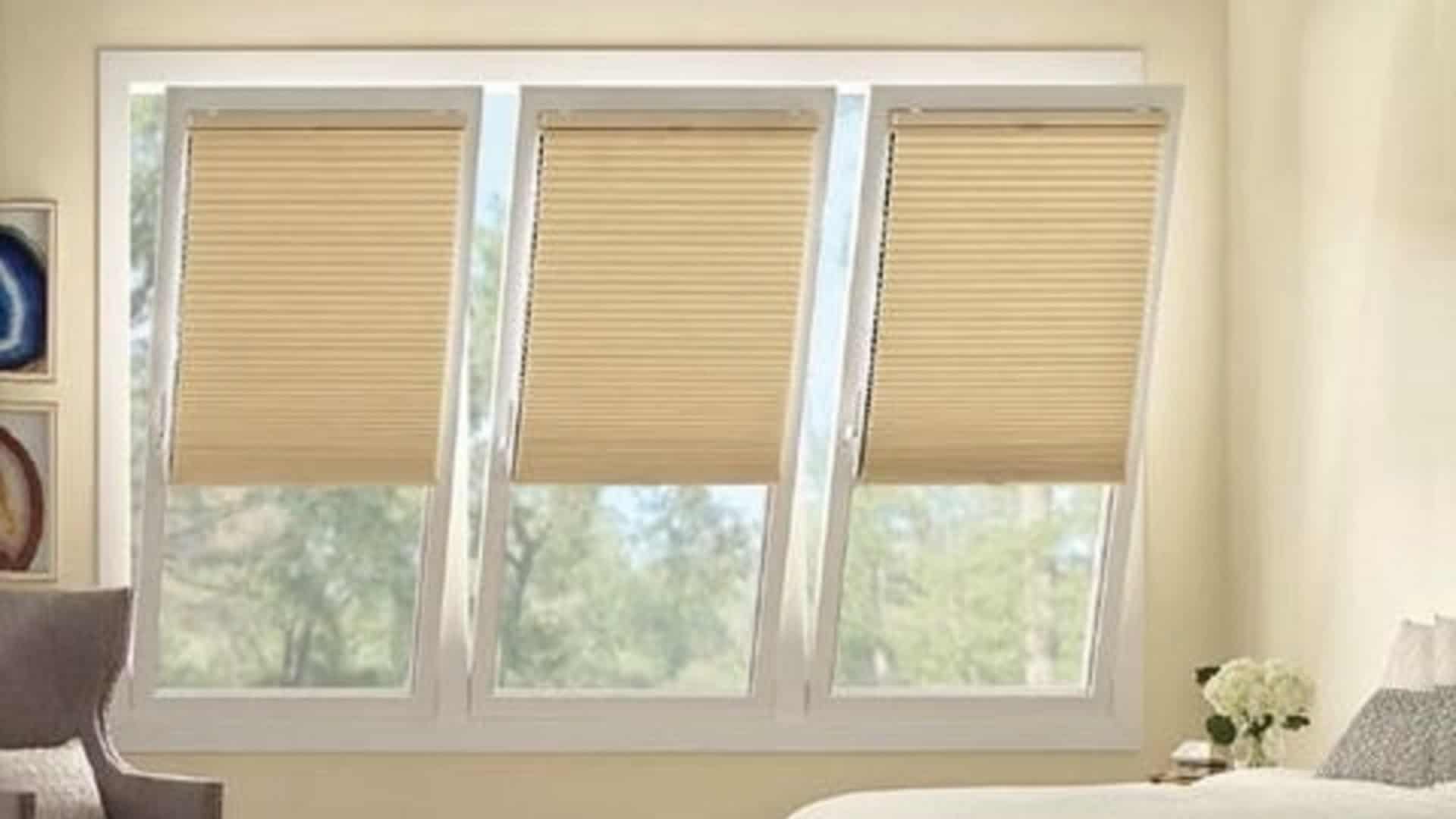 Is Upvc Windows Safe
UPVC windows are very safe. Unplasticized polyvinyl chloride (UPVC) is a safe material both for humans and the environment. It is not toxic and does not have any negative side effects. However, UPVC was not safe for windows _ -_ years ago as lead was mixed into mixtures back then.

With UPVC windows, there are 3 main safety aspects. These are the chemical, physical, and financial. In terms of chemical composition, Unplasticized polyvinyl chloride is a safe material, not containing anything toxic or harmful. In fact, it is even recyclable. However, UPVC should not be burned as that is unsafe. Another point would be that vinyl windows made over 17 ago, had lead as a component of the mixture. It was not directly harmful but not exactly safe.

In terms of physical, vinyl windows are harmless. They do not get very hot like steel or aluminum. However, in hot climates, black vinyl can get quite warm. They also do not rot.

In terms of financial, UPVC windows are a safe investment. Unlike other window materials, UPVC does not have any major issues like overheating, high maintenance, or frame weaknesses. It is also low in price and high in variety. As such, a good set of UPVC windows is a very safe investment.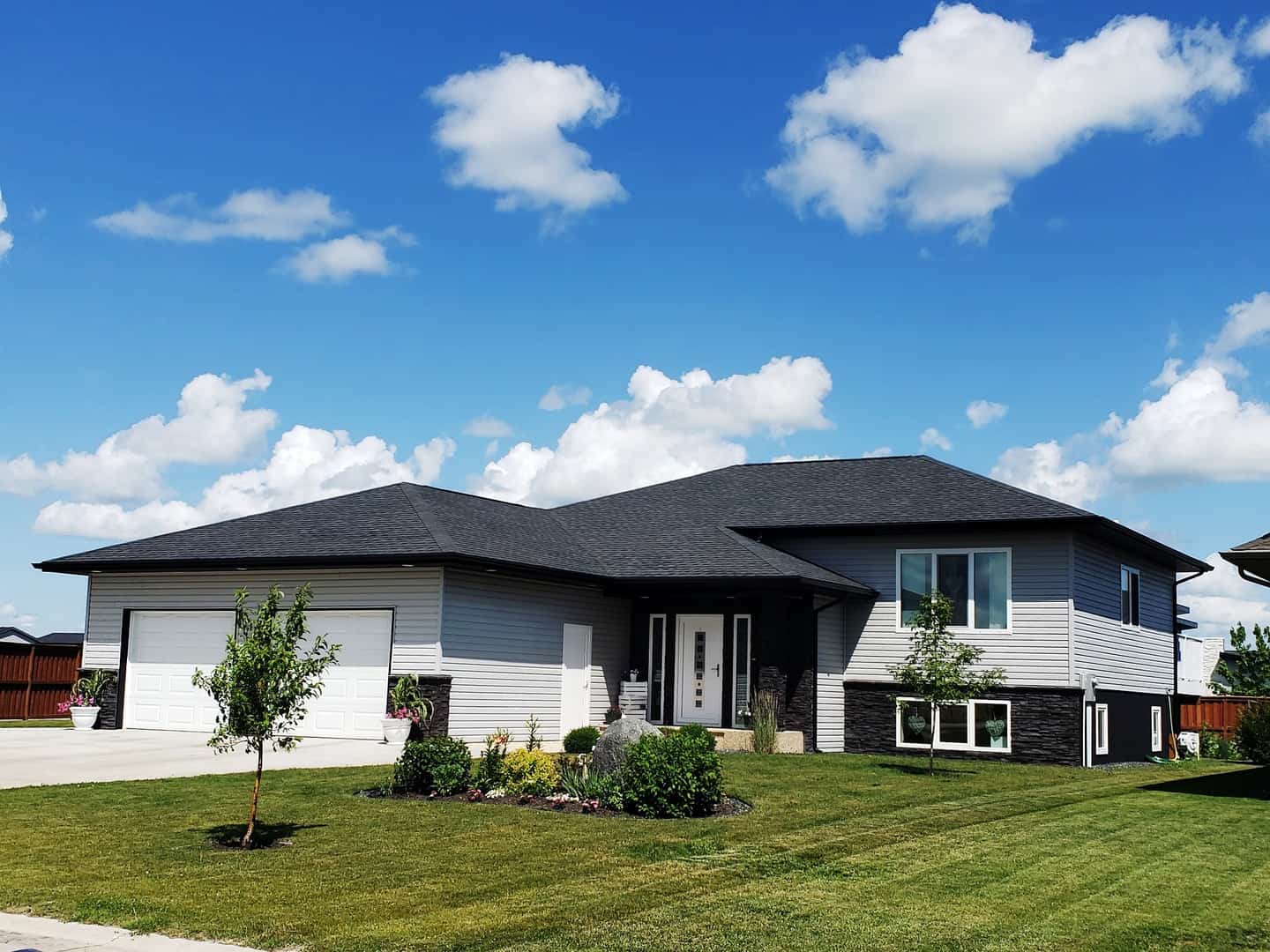 How Much do UPVC Bay Windows Cost
UPVC bay windows usually cost no different than picture or openable windows. Unless seamless bay window connectors are used. House bays usually use picture windows. Or 1 to 2 openable ones on the sides and the rest as fixed. Usually UPVC bay windows cost $500 – $5000 per bay.
This depends on the size, and type of window. Usually bay windows are made with picture windows. Thus, they are cheaper than operable windows. Also, if operable windows are used in a bay, they are usually done on the side of the bay. But the connection profile for assembly may be quite expensive and cost the bay window to be about 5% more than it otherwise would be. A Bay window pack start from $500. For seamless bays, the connectors cost from $70 – $150. Depending on the height. Seamless bay window connectors (Top view) are shown in the picture below.

How to Adjust uPVC Windows     
Standard North American windows are mostly not adjustable. In that case, you would need to just press on the frame. But European upvc windows are easy to adjust. This can be done with just a 4mm Allen key and a Torx T15 in less than 1 minute.
You can use the Allen key to adjust the lateral movement of the sash, and with the Torx T15 you can adjust the vertical tilt slope of the window. You can use the Allen key on the top of the bottom hinge, and the Torx T15 when the window is open in the outside top of the top hinge. You can see more details in the installation manual.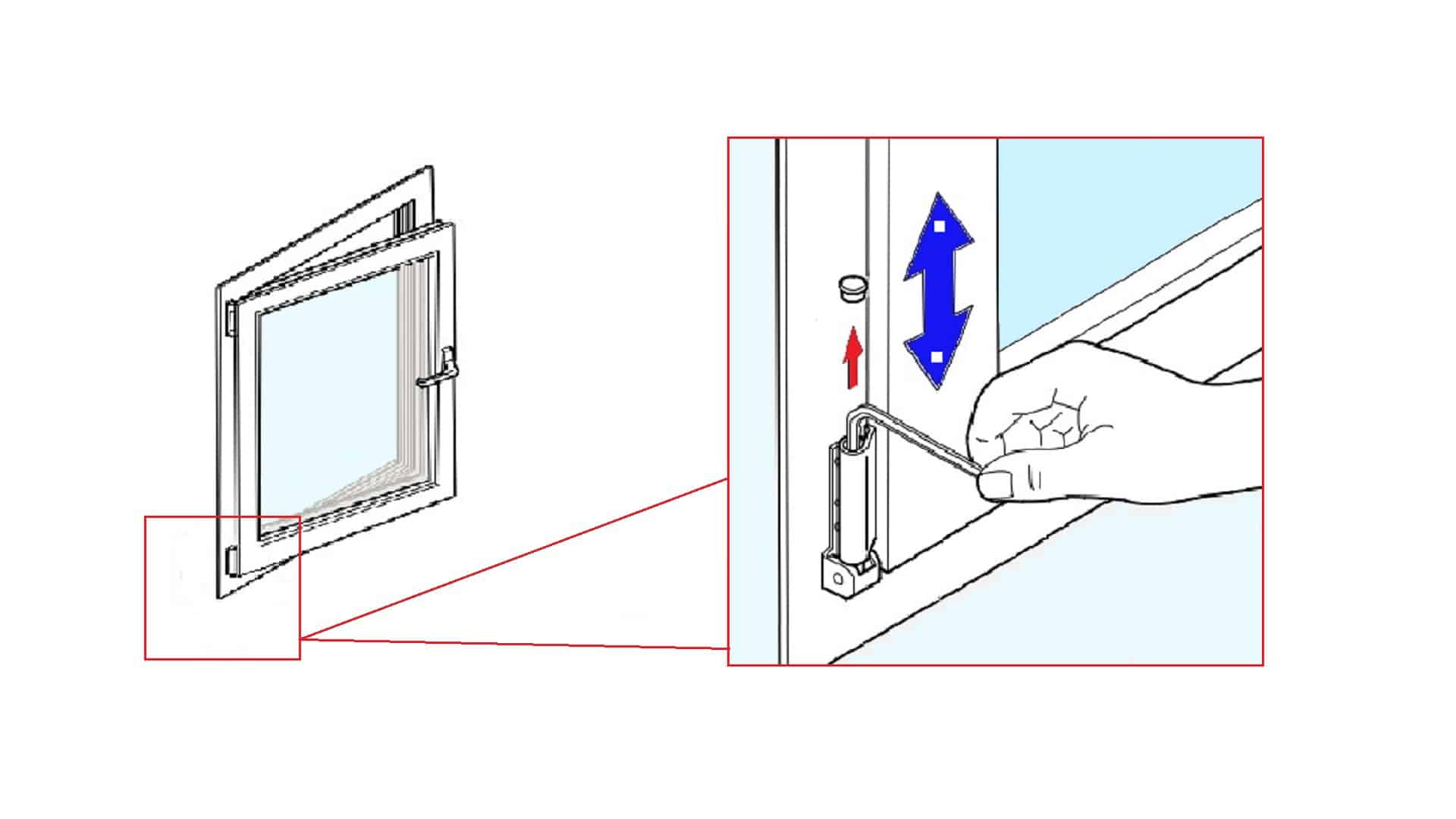 How to Clean Inside UPVC Window Frames
Standard North American windows don't have a seal from the outside. Because of this, the inside of the sash may get dirty. To clean it, you can use a funnel attachment on a vacuumed cleaner and a window cleaner such as Windex. This is relatively easy and can be done in a matter of a few minuets.
How Much Does It Cost To Paint UPVC Windows
Painting UPVC windows may cost from $200 – $ 3000 if hiring painters. If painting on your own, it would cost from $100 – $500 for the paint and brushes. Depending on the size of the UPVC windows, their quantity, and supplies used, these figures may vary. Overall, it would cost you from $20 – $30 per window if it is a DIY project.

The cost to paint UPVC windows depends on the cost of the supplies, tools, and painters' wage. However, if you paint vinyl windows on your own, you can save on the cost of the painters.

Choosing materials for painting window frames is important. For vinyl frames, you will need high quality paint and primer, along with comfortable brushes or rollers, masking tape, and paint tins. These supplies would in total be around $200 – $300 for 10 windows with the cost split into roughly $20 – $30 per window. However, if you are hiring painters, expect these numbers to be the least of your expense. Paying wages for qualified painters may set you back another $500 – $1000 for those same 10 windows. Although the project can be done by yourself, painting all the windows in a house would take a lot of time and work.
Biggest factors that affect UPVC window life
Quality of the glazing
Frame material
Hardware
Local Climate
Most likely the biggest factor that affects window life is the glazing. The kind of glazing you get and its level of quality can drastically differ how long your windows' life can be. If a very bad glass unit is chosen, it may need to be replaced even before any notable wear on the frame. For example, a single pane glass. These are very much an old choice. By today's standards, these would need to be replaced in just 20 – 30 years. Double pane windows, on the other hand, can last for longer. These, if chosen well, are usually replaced as a whole unit, along with the frame. This is because by the time the glass unit wears out, it's other components can use a replacement themselves. These windows can last from 10 – 15 years. Triple pane windows, as the modern choice, last even longer. These windows, if chosen with good properties, can last up to 40+ years. However, the real advantage you get by going from double to triple pane windows is the increase in energy efficiency and overall performance capability. However, no matter what pane count you go for, there are many options that drastically range in quality. So, it is important to find the right supplier or manufacture with high quality items and a variety of options, such as us.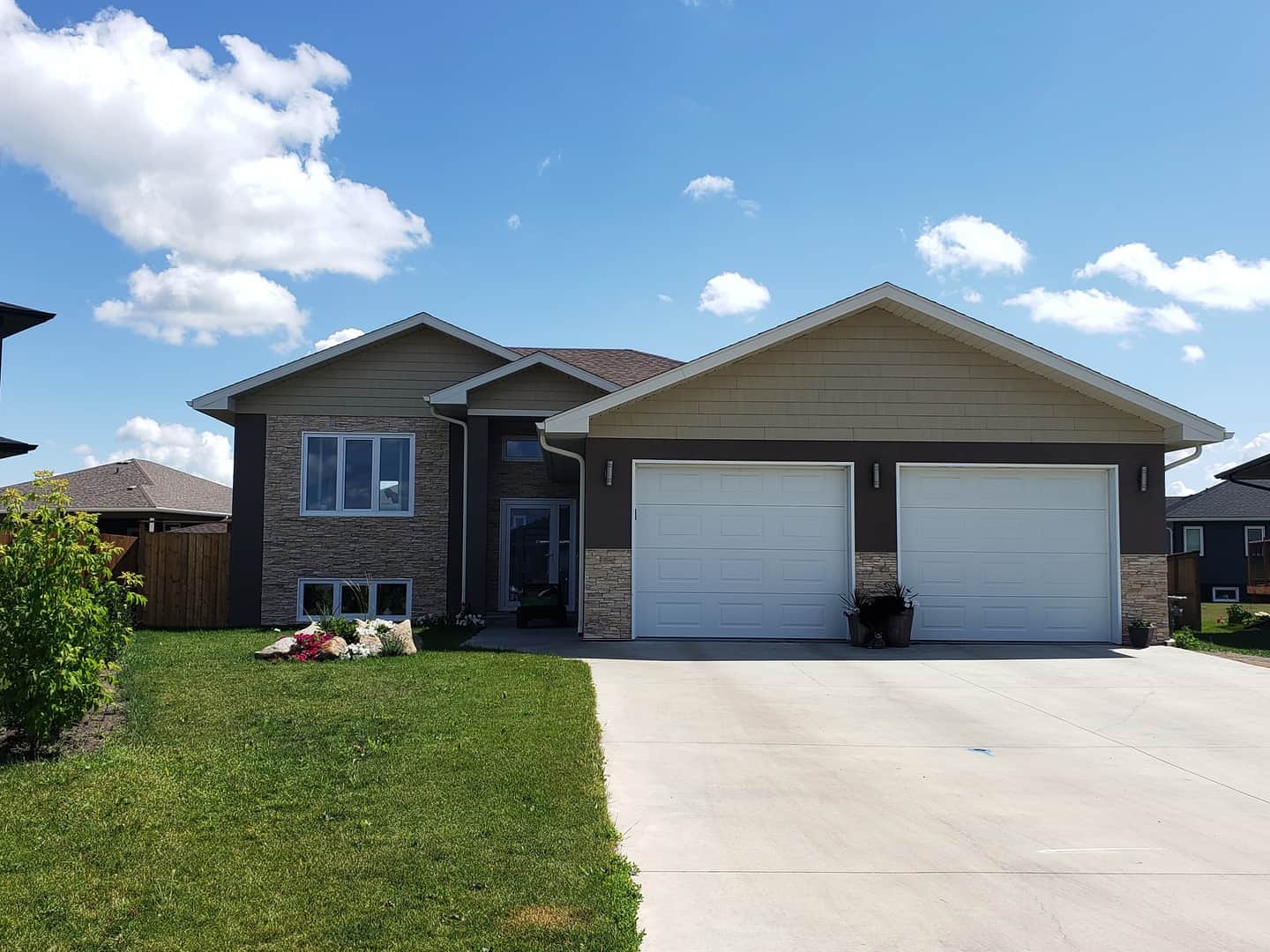 The Frame Material Is Important
The frame material is important as well. Depending on what material is used for the frame, the window life can vary from 20 – 100 years. However, in most cases, the glazing fails most people before a noticeable need to replace the frames themselves. As such, it is best to first invest in high quality glazing that will be compatible with the frame life. Nonetheless, choosing a bad frame material can be a big factor in window life. Going for something like aluminum for the frames can lead to overheating problems. These problems can cost an early replacement as overheating of the frames can lead to poor glass unit performance or even thermal cracking. Vinyl, on the other hand, does not have any big problems and is a very stable material with low maintenance and even low cost.
The hardware of your operable windows is a big factor of your windows' life. With different window types, you get different hardware systems. Although the quality of the hardware itself is important too, the kind of operation the hardware performs makes a bigger impact of the window life. The root of most problems with window hardware lies with operation types that involve sliding hinges. As such, going for a design like tilt and turn with only rotating hinges gives you the best chance of reliable and long-lasting results.
The Climate Is Important too
What climate to you live in? How is the weather there? Do you live in a harsh climate? Too drastic of a climate, being too cold or too hot, can make a difference on the lifetime of your windows' life. Having stormy weather and fast winds can also make a difference.
On average, uPVC windows last for 20-25 years. If you take good care, windows will last for at least a generation. Find certified installers who can guarantee the work quality. After all, a quality installation makes sure of no gaps, and the window sits correctly.
UPVC Windows Lifetime
UPVC windows lifetime is theoretically between 20 – 50 years. However, in reality, the lifetime of UPVC windows is from 15 – 30 years. This is because it is more dependent and limited by the hardware and glazing. Over time, the hardware may become rigid and slow while the glazing loses performance and drops in R value.

With casement windows, the UPVC window lifetime is between 20 – 40 years. In theory, the windows could last for over 50 years, but, in use, the hardware, hinges, and glazing limit its service life. The crack system may become stiff and slow and the manual locking clamps rigid and hard to operate. In some cases, these clamps may also loose connection with the sash and become useless. This would be due to the frame moving because of humidity. As with the rest of the window, the seals would become less effective because of the sash movement and the glass unit would lose its insulation properties.
The End of Windows Lifetime
When windows reach the end of their lifetime, they are usually replaced and not fixed. Repairing the windows is possible in some cases but in most situations it is unreasonable or even impossible. Because windows last quite a few years, the hardware and parts they have would usually not be possible to buy by the time the windows reach their end. Even if the parts are available, window repair would cost you a big portion of what new windows would cost but you would be stressing the old components far past their prime and get average performance. As such, these windows are often just replaced with new ones for better performance and cost to result factor. Window replacement is usually done during renovations.
How To Remove Glass From UPVC Window              
For this, you would need to carefully detach the glass bed from the 4 sides. Then, it is best to use a suction-cup-handle to lift the glass out. We recommend using the suction-cup handle because it is safer than using your hands directly.
We would also recommend:
– wearing full length pants or jeans
– make sure that there is minimal unprotected skin visible
– make sure that you wear steel toe shoes. This is all for safety, incase the you drop the glass; break it, or any other unfortunate events.
– Install blinds
This can be done not only for aesthetics. Blinds are a great way to provide you with privacy when you need it. They can also be used to control the amount of light that enters inside. All around, blinds are highly recommended. They are inexpensive and can be bought to suit your home's interior style.