We provide premium European quality, energy and cost efficient tilt and turn windows at a great price. We also offer 200 glazing and 60 color options for the US and Canada.
We offer high class tilt and turn windows with the best quality, great durability, high energy efficiency, and a large variety of design and performance options.
Premium Tilt and Turn Windows For The US And Canada
Every aspect is custom made and can be fine turned to perfection. The glazing and hardware on our tilt and turn windows is all precisely optimized to every individual project. While the frames are reinforced with steel core tubing for maximum strength. We also use 3 instead on the regular 2 tilt and turn window gaskets to ensure maximum air tightness and insulation. Along with the high performance, our tilt turn window opening system for the sashes is also very comfortable and quick to use. As for the style, we offer custom shapes, sizes, and over 60 colors for the vinyl foil covered frames. These frames never fade like painted or aluminum gel coated frames and remain looking new for many years. The modern design of these tilt turn windows makes them optimal for modern projects. However, they will suit almost any type of build and style.
To submit your tilt and turn windows online quote and get cost information, you can simply click on "request a quote" on the top right. Information will then be provides in 1 – 2 business days via online.
All of our tilt and turn windows are sold as tilt and turn window kits in that along with the windows, you will get all the needed tilt and turn windows parts including essential items such as handles, brackets (for instillation), and mosquito screens.
A tilt and turn window is double action European window. These windows tilt inwards at the top, like an upside down hopper. They can also swing inwards pivoting on the hinges at one side. The tilt position provides healthy weatherproof ventilation. While the turn position, provide easy access to both sides of the frame for easy cleaning. It also is great for fast air exchange.
The Two Main Differences Between Tilt Turn Windows and Regular
The tilt and turn window type is revolutionary. There are 2 main differences between these tilt turn windows and regular American ones are that tilt turn windows have a different opening mechanism with the sashes. They also use steel core framing.
Tilt and Turn windows are named after the way they work. The opening mechanism used in European windows is very secure but is also designed in a way that allows for fast and easy operation. This is one of the leading reasons why they have the most developed window system. One hand motion allows you to swing the sash or tilt the sash inwards. The large modern handles used in these kinds of windows control which mode the windows are in. There are 4 of these modes. The tilt, turn, lock, and the micro-ventilation. The whole process only takes less than 2 seconds but provides amazing benefits. As such, these types of windows have been in widespread use in Europe and are dominating the market there. However, now, they are being spread throughout north America.
Unlike normal vinyl windows, tilt turn windows use steel-core vinyl framing. This is a key defense that provides advantage in durability and service life of these windows.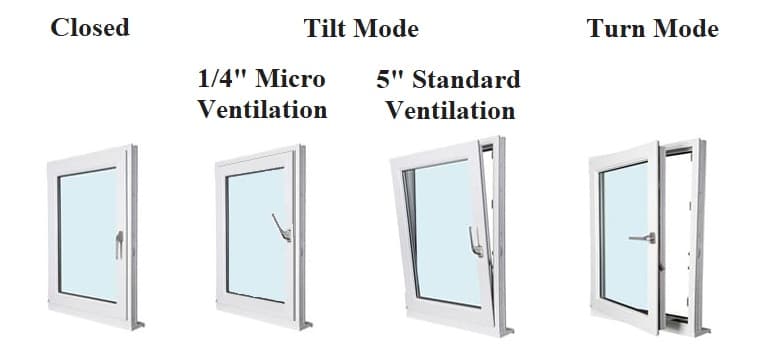 What Is Steel Core In Tilt Turn Windows?
Steel core is a steel tube that goes inside the frame of a tilt and turn window. This frame reinforcement is crucial for tilt and turn uPVC (vinyl) windows. The steel core acts as the structural support or reinforcement for the frame. A frame with steel core is called a hybrid or composite.
Aluminum profiles are made from a special aluminum that allows for a cold forged. This kind of aluminum is not thermally treated and has relative low strength when compared to thermal treated aluminum alloys. These steel tubes are 3 times more rigid than aluminum. Aluminum ones can also get quite hot and as such, aluminum is not our choice.
Wide steel core in vinyl frames is needed for maximum endurance and high-end structural strength.
Unlike for ordinary vinyl windows, we permanently bond the steel tubing to the UPVC from the inside before the assembly. This helps the products be very durable and long lasting.
To achieve optimal results, we use:
6-chamber trusted German UPVC profiles with heavy duty 1-3/4 Galvanized steel tubing. This makes our window frames roughly 3.5 times less flexible than regular steel core framing. As well as 2 times stronger. We also permanently weld the UPVC corners together. As well as use a unique triple pane layer weather tight seal (gaskets) system. All to ensure maximum endurance and performance.
If your tilt and turn windows are broken, it is time to get new ones with thick steel core tubing and your windows will not break ever again and you will achieve a lot more durable, long lasting results.
What Makes Us Unique:
Steel core UPVC (Vinyl) Framing
Wide 6-chamber profiles
44/52mm thick glazing
26 mm instead of regular 18 mm glass unit insertion (deeper into frame than usual, to improve resistance to condensation)
Heavy duty durable hardware
Customizable and personally optimized soundproofing options with special perks
Customizable sun protection options with passive house technology integration
Customizable reflection rate for glass units
High heat transmittance glazing for solar passive houses
Low heat transmittance glazing for Northern passive houses
European standard burglary proofing protection
We never use window frames for doors, only the more durable but more expensive door frames and sashes.
How to open tilt and turn windows?
To open tilt and turn window, you need to turn the large handle. It controls the multi point locking system around the inside of the frame. Turn the handle 90° for cleaning access or turn the handle 180° for healthy ventilation. If you need slow one, turn the handle 135°. All the operations are easy to do.
The opening mechanism used in European tilt and turn windows is very secure. But, it is also designed in a way that allows for fast and easy operation. These windows have a large modern handle that is used to regulate between 4 different modes. The modes are the tilt, turn, lock, and the micro-ventilation. The tilt and turn windows operating instructions are fireall quite simple and can be done by almost anyone.
With the handle in a vertical position in which the end of the handle is pointing down towards the floor, the window is securely locked in multiple points all around the inside of the frame, this is the tilt and turn window lock system that is very difficult to break. This ensures a tight seal and worry-free protection from any forceful or even aggressive tugs from the outside.
Here are the tilt and turn windows instructions:
Tilt Mode
With the handle turned 90 degrees so that the tip of the handle faces up, the sash is able to swing inwards. Tilt and turn windows opening inwards is the great advantage. This it great for high performance rapid air exchange in tilted position. It also provides the advantage of access to both sides of the sash. This is great for easy cleaning and other tilt and turn windows window keep-up work. It is also great for vent out smoke or bad smells.
Turn Mode
With the handle turned another 90 degrees (so that the tip of the handle is facing up), you can tilt inwards. This is a great feature as it allows you to passively ventilate your home without any stress of closing a wide open in time. Opening the window on routine is greatly beneficial as it improves the indoor air quality. This is important as a high level of indoor air quality can notably improve your comfort.
Micro-Ventilation Mode
Finally, with the handle turned 135 degrees from the lock position, you can tilt the sash inwards about ¼". This is the micro-ventilation mode. It is very useful for slow and consistent air exchange throughout the day and or night. This is great because with it you can slowly but effectively change air in the house. When it is open like this, you can forget about it and leave it open until late evening or even the next day.
Why do tilt and turn windows open inwards?
German tilt and turn windows open inwards because of the many advantages it provides. When windows open inwards, the sash is much easier and safer to clean and maintain. They also allow for healthy weatherproof ventilation in the tilt mode, even with huge sashes.
Unlike windows operated by the cranking function, tilt turn windows take less than two seconds to open. They have always been praised for their easy to use design. As the fast operation helps users feel more satisfied with their product and helps create a very user-friendly experience.
Tilt and turn windows are easy to keep in brand-new condition. They need very little care. When it is open, it gives effortless access to the outside part of the glass for easy cleaning.
German Tilt and turn windows are very versatile when it comes to ventilation. Their 3 modes of air exchange allow for customization to .achieve the optimal air circulation in your home. In the turn position, it allows fast ventilation. In the tilted position it enables passive ventilation. Finally, in the micro-ventilation mode, slow but smooth air exchange is achieved. Using a combo of one or two, sometimes all three modes daily can help ensure healthy and versatile air exchange that can be adjusted to suit your preferences. All of this provided by highly durable rotated hinges.
Our Tilt and Turn Window Advantages
Our Tilt and Turn windows are stylish, ultra-modern, and confer on any space.
Improved building appearance
Add market value to the building
Have a passive, rapid, or micro-ventilation mode
Have high thermal efficiency
Have well-insulated, R-value 4-12 (Our windows R= 8-12).
Have an energy efficient, functional design
Have a simple one-hand action operated handle
Have a secure multi-locking system all around the frame. This is much more durable and secure than crank-operated windows.
Are very user-friendly
Are easy to clean
Are budget friendly
Need little care
Can be opened in less than 1-2 seconds. Cranking style windows take an average of 6 seconds to open
Last for many decades to come
Offer a high level of sound protection
Increase comfort level and indoor air quality
Optimize energy consumption, heating and cooling costs
Have three modes of ventilation. Passive, rapid, or micro. Have high energy efficiency Have well-insulated, R-value 4-12 (Our windows R= 8-12).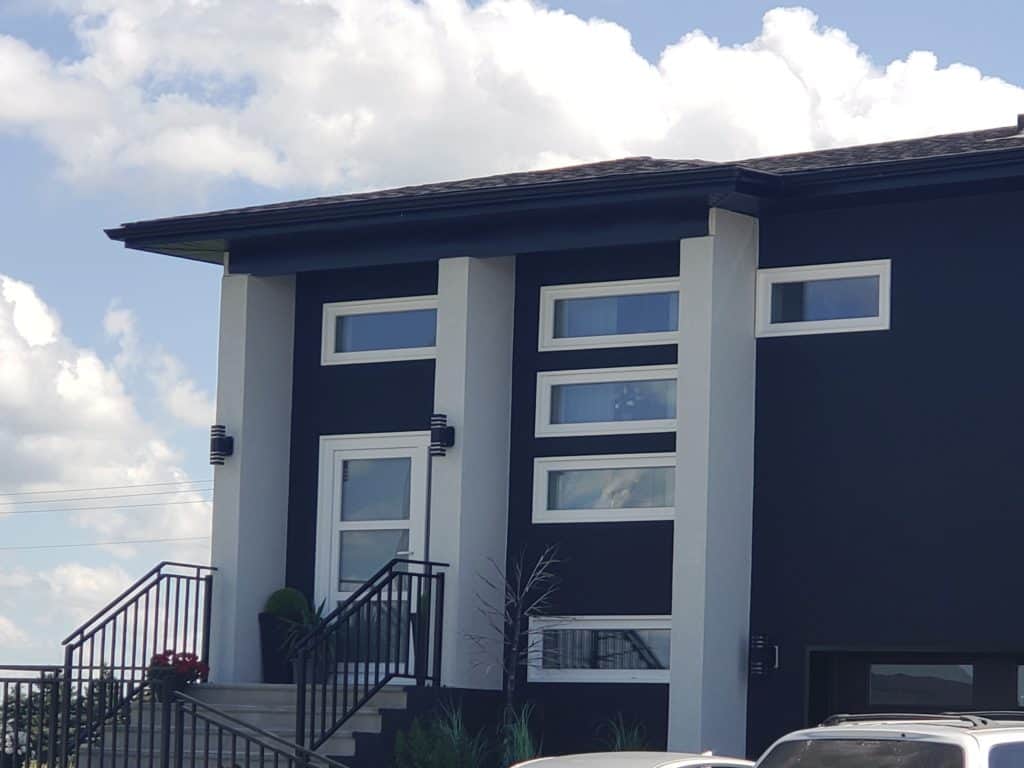 Can tilt and turn windows open outwards?
In the US, most windows open outwards, but tilt turn windows do not. However, there is a variety of custom options with French style tilt turn windows where they open outwards. Regular tilt turn windows open inwards because of the many advantages. Mainly being healthy ventilation and easier cleaning access.
Tilt and turn windows opening out are usually tilt out (regular casement) or French style as made by some manufactures. However, European tilt and turn are different. They open inwards and are made under the European building standards which require windows to open in this way. This is for a reason. The main one being that they are easier to clean and faster to operate. As well as generally provide more convenience and healthy ventilation.
The air exchange system on these windows is favored by many. This is because it allows for fresh air to be easily abundant inside. But, inward opening windows do require more room inside. This is to account for the opening of the windows. The tilt mode requires room inside because the whole sash swings in. Although, this mode is primarily used just for cleaning access. Thus, not often. More commonly used is the tilt mode. The tilt mode is the most useful as it does not require additional space inside and works efficiently.
How far do tilt and turn windows open
This depends on the mode. As in different modes, the size of the openings vary. In the tilt position, it is about 6" at the top. This mode is very useful to achieve healthy, passive ventilation. In the turn position, the window swings open from 0 – about 90% of the sash width. Very useful for rapid ventilation. In the micro- mode, the opening on the top is about 3/8 of an inch. This mode is useful for smooth and slow .
What are Tilt and Open Windows?
Tilt and open windows are European design double action windows. They can tilt inwards, pivoting on the bottom, for healthy air exchange or fully open inwards for cleaning. Both of these modes can be set by an easy turn of the single large handle. Tilt and open windows are favoured by many.
known as tilt turn, swing inwards with a 90˚ handle turn or tilt in with a 180˚ turn. That is the standard operation system but there is another one where it tilts after the first turn and swings in after the second.
Tilt and open windows are great for their functionality and efficiency. The tilt portion of tilt and open windows is activated when the handle is turned to be facing up. This is a great way to achieve healthy ventilation. The open part of tilt and open windows is activated when the handle is turned so that is parallel to the floor. This is great for cleaning convenience.
Sometimes, tilt and turn windows are referred to as tilt and open, if the sash tilts in, in what would otherwise be the turn position. As well as open in the standard handle placement of the tilt position.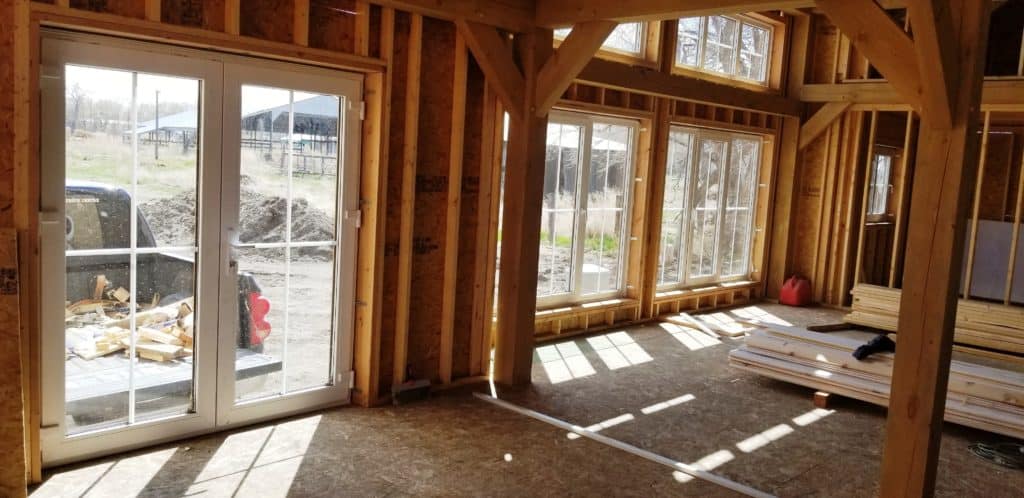 Quality Standards for the Tilt and Turn Windows
Tilt and turn windows upvc should be manufactured according to European requirements. Currently, some supplies and manufactures are making tilt turn windows in America for an American audience. However, these "European" designed products do not fully meet European standards. Not to mention passive house standards ordained by Passive House Institute. In most cases, low budget manufactures use Chinese no name profiles, and may use low quality glass as well. When shopping for European windows, it important to find products which would meet quality European standards ISO9001 and ISO14001 and North American standards, NFRC.

Products made under these standards will ensure that you are getting quality products that will last you for many decades and remain durable, stylish, energy efficient, and noise resilient. All our products are made under European and NFRC building standards. We provide products that have a functional, high soundproofing and energy efficient system, with aesthetically appealing design for any style of home. Our products will last you many years to come. They are budget-friendly and a purchase with us will guarantee great customer support and customer-prioritized assistance. The will help to optimize energy consumption, decreasing heating and cooling costs.
Tilt and Turn Windows vs Casement
Tilt turn windows are European, double action inswing windows vs casement single action outswing. The hinge location is also different. Tilt and turn windows have hinges on the inside. Casement windows have no common rotated hinges but a complicated system with sliding hinges axle inside the frame with sash support from the crank arms.
There are two main mechanical differences between tilt and turn and casement windows:
Tilt and turn windows vary a lot from casement or hopper windows. Especially in the mechanism. American crack style windows have a sliding hinge mechanism. It is inside and underneath the sash which all function with the crack arms to support and open the window. European tilt and turn windows have rotating hinges only, not sliding ones.
Another big difference is the locking mechanism and size options. Casement crank style windows do not support large sizes. They also only use 1 – 2 manual locking points on one side of the frame. Tilt turn windows support very large sizes. With 3 – 6 locking points on each side of the frame. All locking and unlocking on auto as you turn the handle to any position. In addition, tilt and turn windows hinges are tested to 40, 000 openings with 100% posing grade. European doors go even further and can withstand over a million openings. American windows would be very loose by the 10,000th opening. The tilt and turn window hinges can be replaced in 5 – 10min with minimal tools.
Several Advantages Over Casement Windows
Tilt turn windows offer several advantages over casement and hopper windows. Tilt turn windows are double action, easier and faster to operate, easier to clean. They also provide more healthy weatherproof ventilation. This saves you money on energy bills.
The quality of the windows varies the performance. Higher quality is usually going to mean better performance. Worse quality is usually going to mean less performance. The difference in number of glass pains also plays a role in the performance. The most optimal performance is usually achieved with 3 glass panes. That is if the glass is of good quality. The width of the frame and steel core inclusion or execution is also an important factor. Maximum casement sash width of 36" vs the maximum tilt turn sash width of 60". Average windows have no steel core vs tilt turn with steel core.
How to adjust tilt and turn windows
For adjust the sash up and or side to side, you would need to use a 4mm Allen wench. To adjust the vertical tilt slope, you would need to swing the window inwards 90 degrees and use a Torx T15 on the back of the open window by the top hinge. Everything can be done by 1 person in less than 5 min.
Tilt and turn windows adjustment is not hard and can be done by anyone quite quickly. For adjusting the sash up and or side to side, you would need to use a 4mm Allen wench. The wrench needs to be used to offset a pin in the tilt and turn window lower hinge. This can be done by using the bottom of the Allen wrench to press down at the top of the lower hinge. Once the pin is down, you can freely adjust. To adjust the vertical tilt slope, you would need to swing the window inwards 90 degrees and use a Torx T15 on the back of the open window by the top hinge. You can see more details in the installation manual.
Usually adjustment would need to be done after instillation. However, not all windows need to be adjusted. Ones that do, can be quickly adjusted in less than 5 minutes. Usually 2-3 minutes as average. If your house shifts slightly, you can easily compensate for it by adjusting the windows. It will only take you 15 – 20 minutes twice a year to adjust all the windows that need to be. This is a unique feature of tilt turn windows that allows them to be compatible in almost any scenario.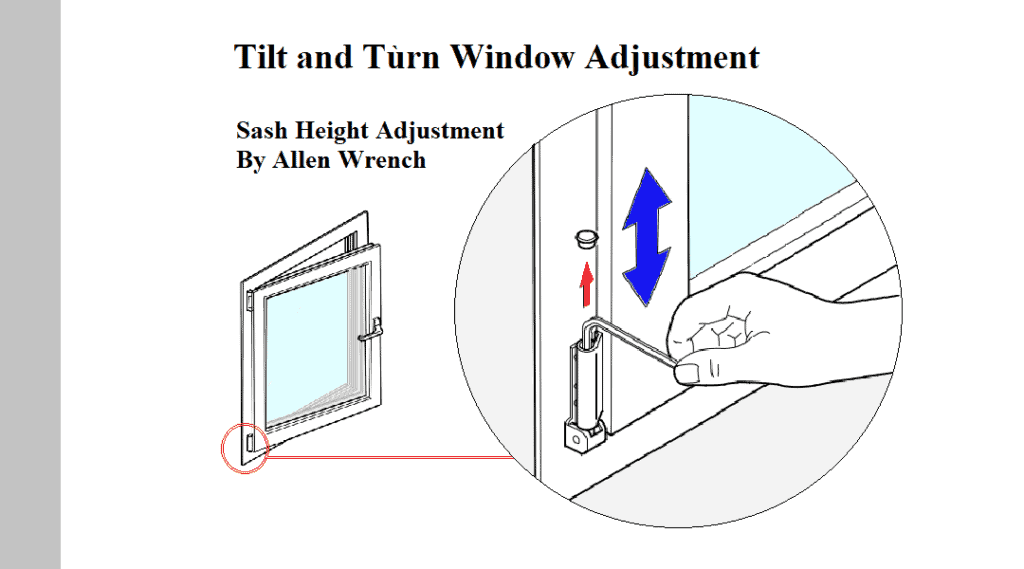 Do tilt and turn windows break easily
The durability of windows depends on the glazing, frame, and hardware. Tilt and turn windows have 50% thicker chamber walls and steel core tubing. This makes tilt and turn frames 5 times stronger than regular vinyl frames. Tilt and turn windows also use triple pane glazing with 30% thicker glass panes, argon gas filling, and potential for safety glazing.
The frame quality as well as the frame strength greatly impact the performance in durability. Generally, the 2 main factors that determine the strength of window frames. They are the thickness of the frame chamber walls and the inclusion or exclusion of steel core inside the frames.
Why is the width of an upvc window profile important? It is important because this thickness greatly impacts the structural strength of upvc window. As well as thickness of steel core in the frames.
In North America, there are no class divisions in the thickness of the chamber walls in Vinyl window profiles. As such, vendors may end up selling windows without informing about the thickness of the wall in the Vinyl profile. Most commonly North American windows with Vinyl windows with chamber walls 1/16" – 5/64" (1.6 mm – 2 mm). In the US and Canada, window profiles are thinner. By European standards, they are Class C or B profiles. This means that they have thinner chamber walls. Not horrible but a flaw that can be fixed.
Thicker Frame Chamber Walls
In Europe, Vinyl (UPVC) grade A windows have thicker frame chamber walls. This provides better performance, durability, and longer service life. There, there are three classes of Vinyl (UPVC) profiles. They all classify a select range in chamber wall thickness. They are the Class A 3 mm (1/8″), Class B 2.5 – 2.7 mm (3/32″), and Class C 2.0 – 2.3 mm (5/64″). All offer better performance than North American windows. But, to make sure our customers get the best, we only use premium quality vinyl with European Class A thick chambers.
Steel core in windows is flat steel tubing used all around the inside of the frames. It is a crucial aspect in structural performance of vinyl windows. However, it is not something used in American nor Canadian windows. This is a big flaw. Profiles without a use of steel tubing support in the frames are over 5 times weaker. This is a huge difference and may end up saving you money on replacing the windows.
However, in European tilt and turn windows, steel core is a standard and a must. The thicker the steel core tubing, the stronger and tougher the windows are going to be. We, as GL Advanced windows, use extra wide and thick steel core reinforced in our window frames. All for best results. In Europe, they have attempted to use aluminum for reinforcement in the frames, but it is too high in thermal conductivity. Also, aluminum has 3 times lower score on Young's modulus, it increase deflection aluminum profiles .
The glazing in windows is another very important durability aspect. The main factors that influence the strength of the glass units and the number of glass panes as well as the width of the glass panes used. Common North American windows use dual pane glazing with 1/8" panes. However, there are 3 grades of pane thicknesses in America. The common third class of 1/8", the second 5/32, and first of 3/16". 1/8" is seen as standard among windows in the US and Canada. However, they can break easily if not customized with endurance in mind.
European tilt and turn windows have triple pane glazing with 2 classes of glass pane thickness. They are the second of 5/32" and first of 1/4". Safety glazing is another feature these kinds of windows can have. Safety glazing is a special laminate glazing where the window uses a thin film. This is to prevent shattering if damaged. If damaged, the glass would preform similarly to a car windshield. It is especially useful for burglary proofing and in windows on the second floor or above.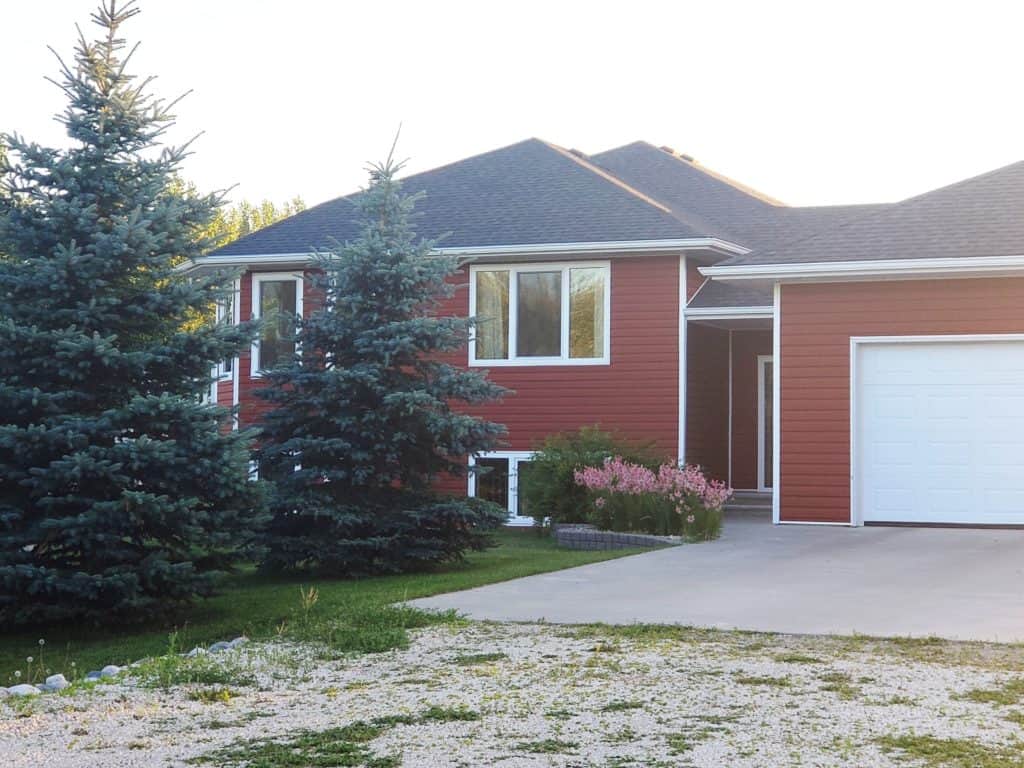 How to Clean Tilt In Windows.
To clean tilt windows you would need to turn the handle so that it would be parallel to the ground. Then the window is able to swing inwards which gives easy access to both sides of the sash for cleaning. This will only take less than 2 seconds to open.
Tilt in windows provide healthy ventilation. But its main complication is the difficulty to clean and maintain. Thankfully though, most of tilt in windows are tilt and turn windows which are great for cleaning. As of the past 30 years. This is because the turn functionality is so useful for cleaning. To clean the, you simple swing the sash in and use a cleaning solution on a cloth to wipe away the dirt and dust. It is a good idea to line the floor below the window with a cloth or plastic tarp before cleaning. This is so that any drips that would happen would not wet the floor directly. As for other maintenance chores, you would need to lightly grease the hinges one a year.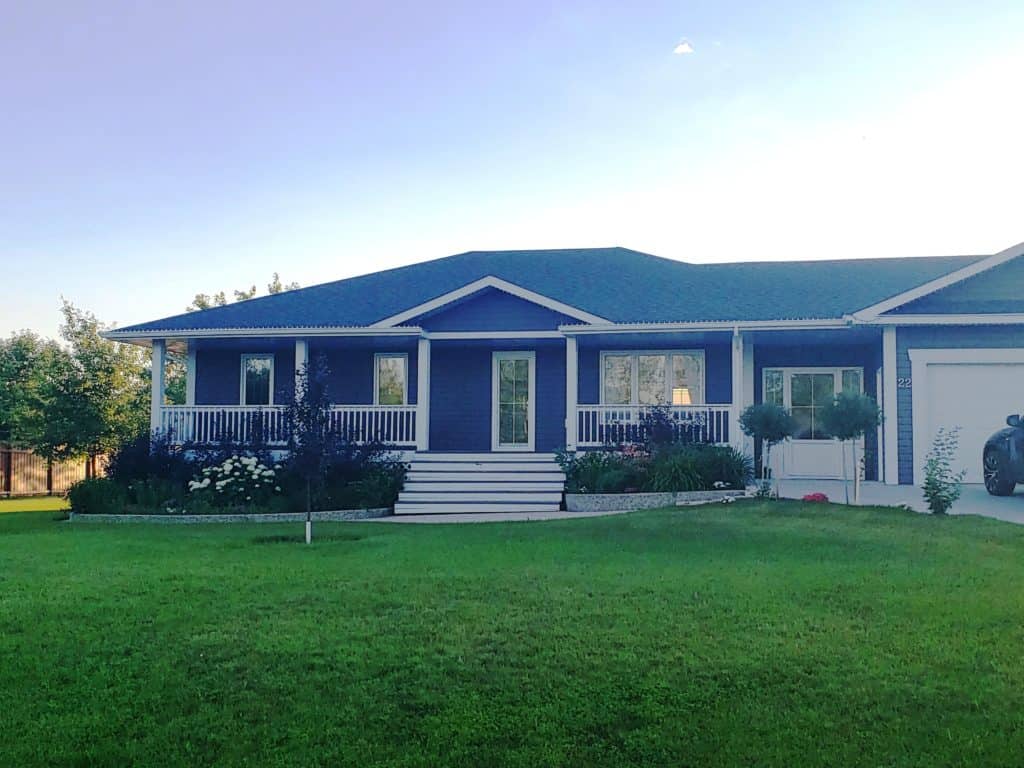 How to tilt windows.
To tilt windows, you will need to turn the handle 90˚ or 180˚, depending on the kind of tilt and turn window. As standard, it is a 90˚ for the tilt. After the handle is turned the window tilts in by itself. However, slight assistance may be required in smaller windows.
If the windows are able to tilt, you can simply turn the handle so that it is facing upwards. Then the window is freely able to tilt inwards without almost any work required. Opening the window more often is a great way to improve the indoor air quality, your comfort, and your health. With tilt and turn windows, this is very easy to do, one quick turn and forget about it. In the tilt position, windows can be left open for hours. Meanwhile they ventilate your house in a very healthy way that does not blow air at leg or chest level. Instead, it directs the current up and forward. Creating a healthy air flow cycle in your house. With windows that can only tilt, the procedure is the same.
How to tilt sash windows.
To tilt sash windows you would need to turn the handle so that the tip of the handle is facing up. Now it is able to tilt inwards and with barely any force can be gently pulled in so that it clicks into position. The whole posses will take you less than two seconds.
These windows are easy to use and have high performance. They are also energy efficient and are spreading in popularity across North America due to their superior properties and design.

These windows are easy to use and have high performance. They are also energy efficient and are spreading in popularity across north America due to their superior properties and design.
What is a tilted window called
In America, local vendors mainly call them tilt turn, they are premium European windows. They are also sometimes called German windows, especially if they are made with symmetric window pane technology.
How do you replace tilt and turn window handles
Replacing handles on our tilt turn windows can not be easier. The handle has a thin plate right behind the gripping handle portion of the whole handle. This piece is attached only at one point, this means that it can pivot on that one point to tilted position. So, to remove the handle, you need to turn these piece 90 degrees. Now, there are going to be two screw heads visible, those need to be screwed out. Once this is done, you can remove the whole handle. It is now open for a new handle to be installed. The instillation presses is basically the opposite of removing the handle. Not much harder then that, just and 2 screws in tilted position of handle.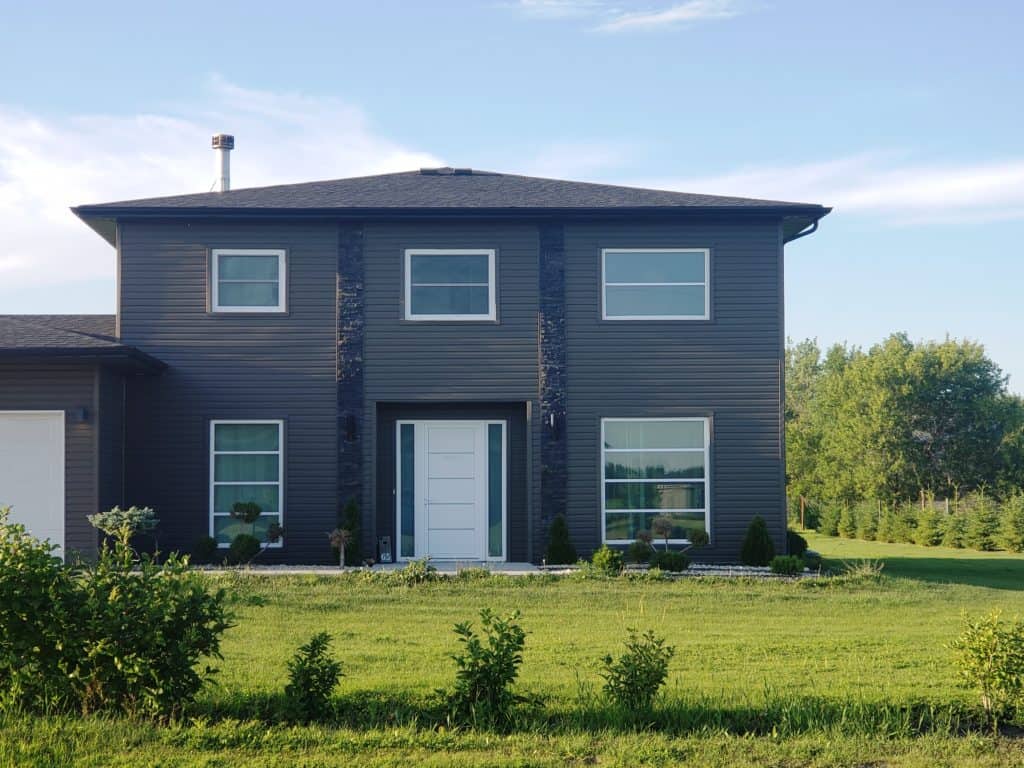 Why we place window downward and ventilation upward
We do this because it provides healthy ventilation. Air flow can be higher this way and no strong airflow at chest level through the window is present. This way the air flow spreads on top of the window and close to the wall. Also, this way you can use the micro- mode. In this mode the window tilts inwards 3/8 of an inch inwards. It allows for slow but smooth air exchange without any thought. You can closer observe this on tilt and turn windows drawings where it shows air patterns.
What are the best windows for cold climates
The best windows for cold climates have high heat gain coefficient (no less than 0.44) and a high ER (Energy Rating) of at least 34, by Canadian requirements. However, 40 – 45 is much more beneficial. It is also important that the window hardware is able to work even in icy conditions. As well as close with an airtight seal. 
For a cold climate, such as in Canada and northern regions of the US, the best choice of window would be tilt turn. Ideally, one a triple pane glass unit that has argon gas and 2 low e glass panes. These high-performance products increase energy savings, comfort, and user experience. Vinyl or wood are the 2 best window options, in terms of material, for cold climates. Vinyl is a universal window material. It is very suitable for almost any climate, with great performance. Wood windows can be used in cold climates, but they need a clad layer in either vinyl or aluminum. Otherwise, the wood paint or top finish would crack to quickly.
If a more efficient option is wanted, a quad pane glazed unit with krypton gas, would be a better option. But, this is a rather pricey option. It also has issues with return on investment being very long.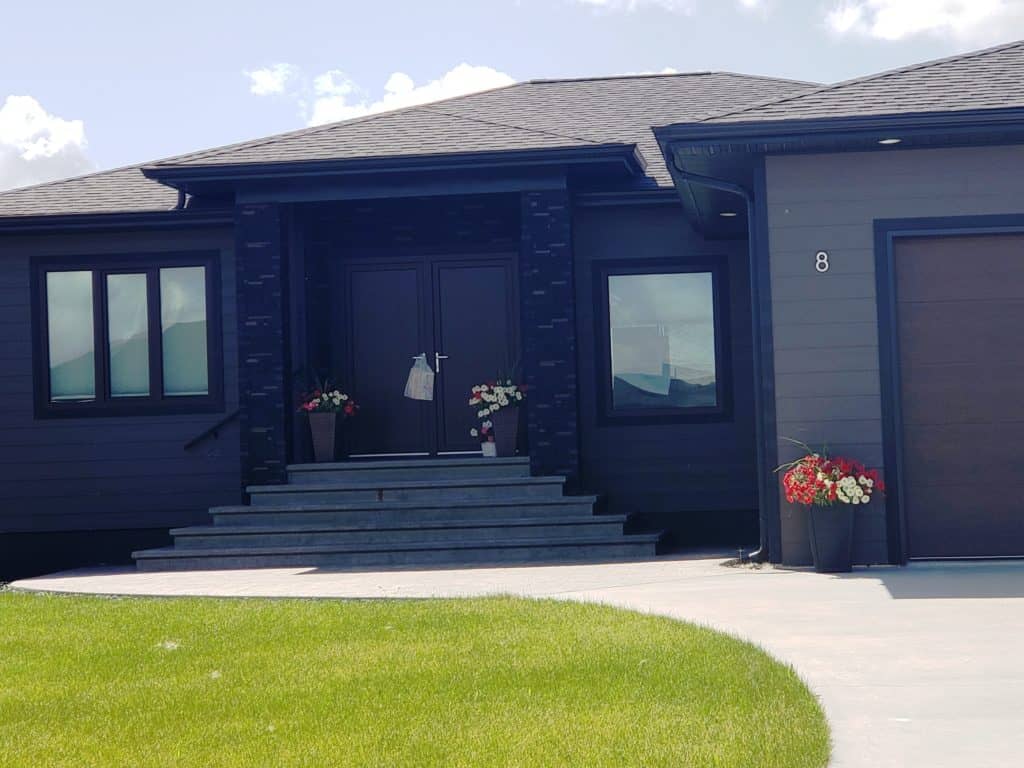 Are casement windows better?
In market of American windows, casement windows are better. There are 2 types of casement windows, inswing (European) and outswing (standard). The main advantage of these windows is ventilation. But other factors such as usability, influence the performance. As such, these windows are better than other window types.
Casement windows are better than picture or hopper windows. The best of these being tilt turn windows. They are much better than fixed picture windows because you can open the window. Amounts that, they also have many more advantages in versatility. Inward opening windows are also easier for cleaning and maintenance.
Another common window type in north America is the hopper. Casement windows are better than slider or hopper windows in several ways. They are don't require a lot of force to open, are not limited in size due to operation weight restrain and offer a much tighter locking seal. This helps create a better overall user experience. As well as provide you with better performance and design possibilities.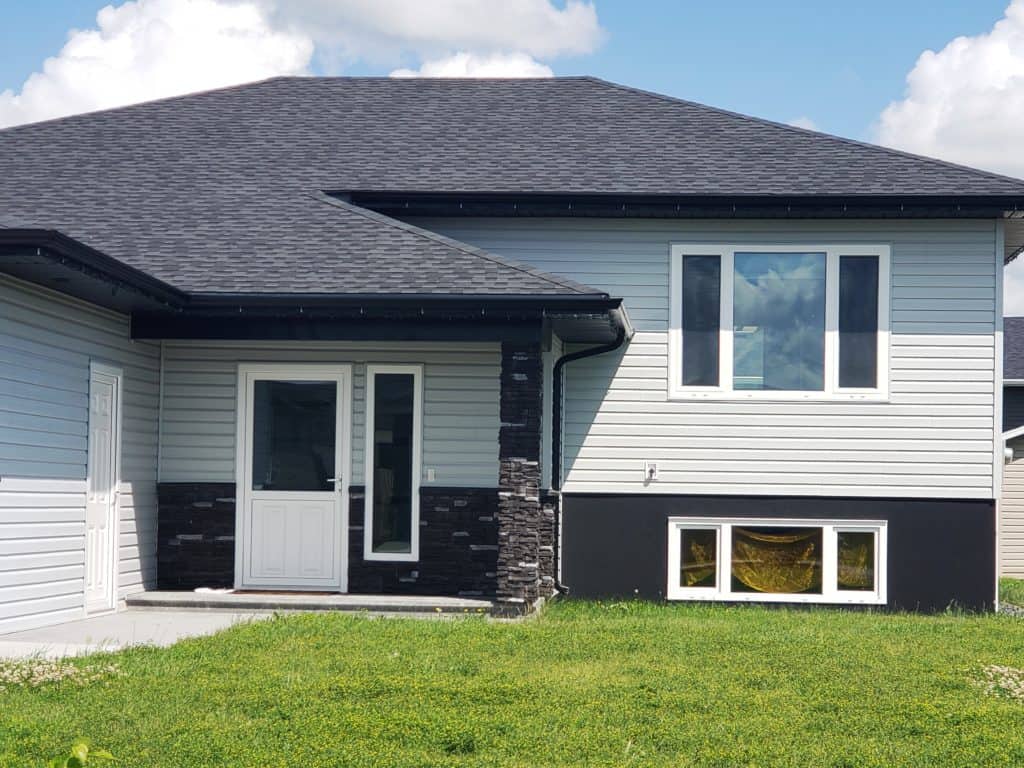 Are Triple Pane Windows Worth It
Yes. Triple pane windows with argon gas can provide double the energy efficiency (R-value) of double pane with argon gas. They also provide a large advantage in soundproofing of up to 8dB – 12dB more sound protection. The price difference between a double pane and a triple pane may be less than 10%.
Our simple triple pane glass units with argon gas have double the thermal properties of even the best dual pane products. They have a high R value of 8.1 – 8.7 as compared to the 3.5 – 4 on double pane glazing. The 3 panes of glass also provide a very good level of soundproofing. Our economical windows have an essential 33db to as compared to 26db difference in sound proofing. Very good for blocking out a high percentage of city and traffic noise. The triple panes of glass allow for sun protection to be done without tinting the glass. It also disperses the coating across 3 panes as opposed to 2. This allows for high sun protection to be invisible on triple pane windows. Without heavy heat-loaded glass panes.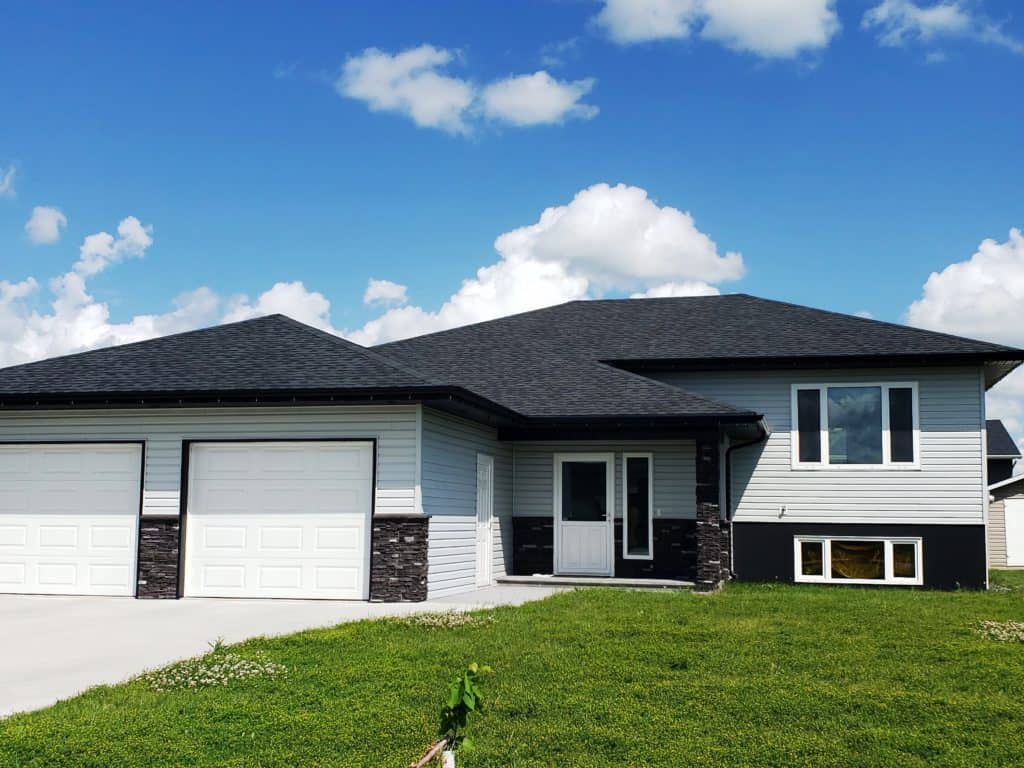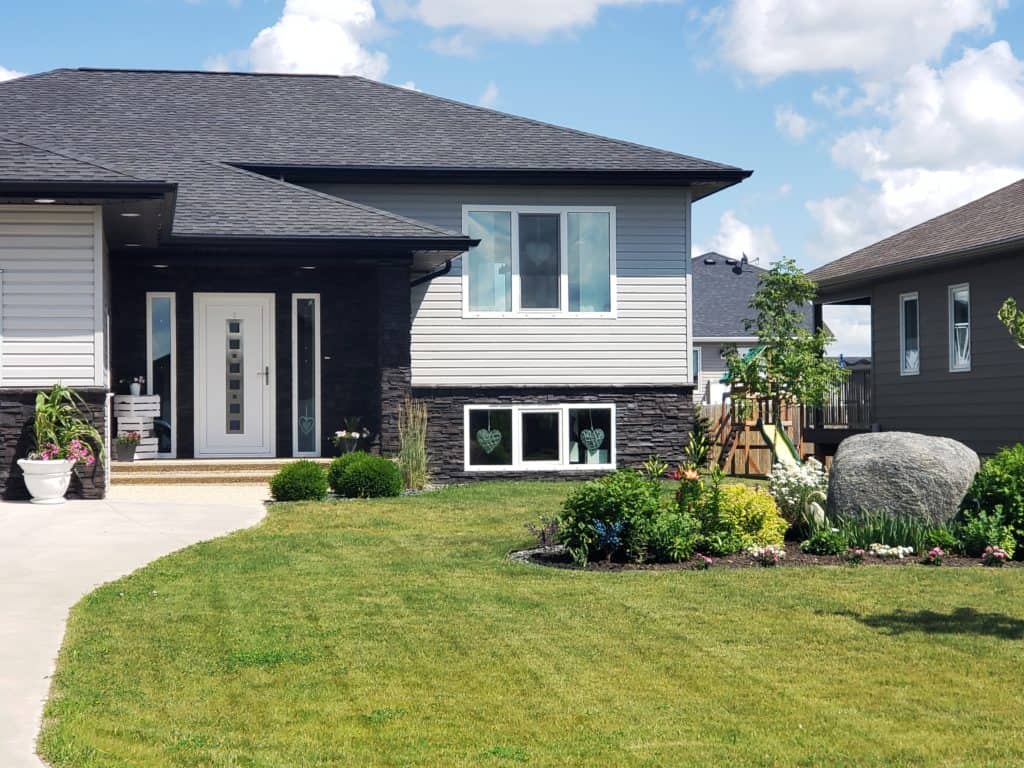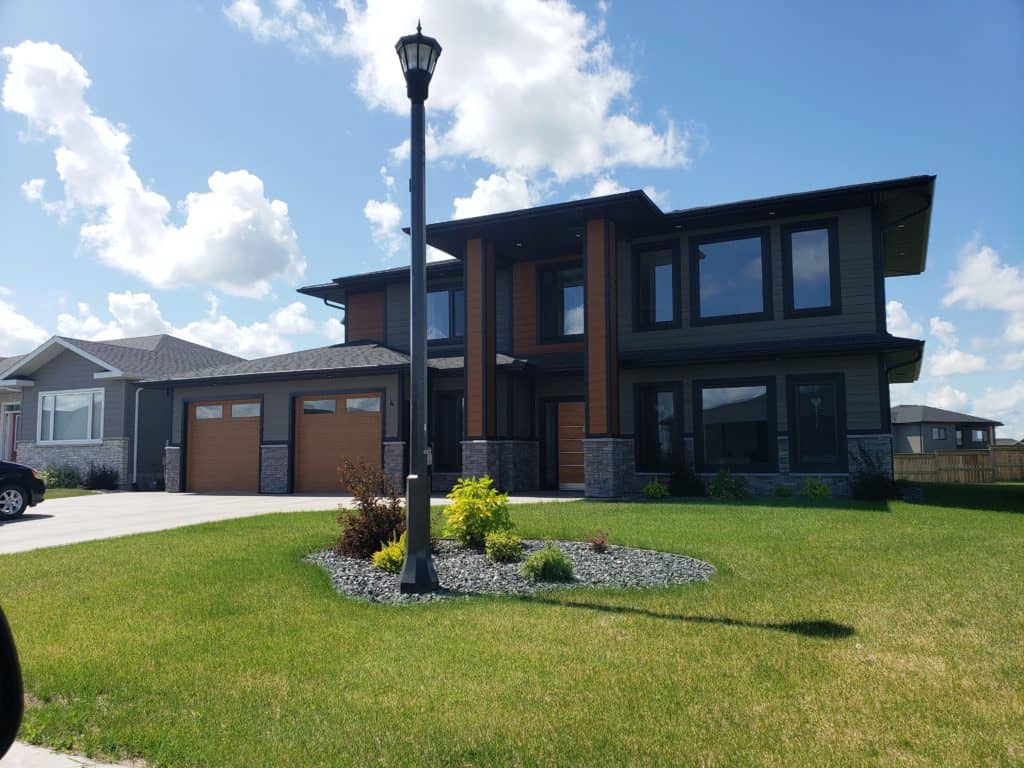 How do tilt and turn windows work?
Tilt and turn windows work with a turn of the handle. It can be in any of 4 positions. One turn allows you to open the window in, like an inswing window, or tilt the sash in which it pivots on the bottom. The tilt mode is for healthy weatherproof ventilation and the turn mode is for rapid air exchange and as access for cleaning.
Tilt and turn windows operate with one simple turn of the handle. For passive ventilation, you can select the 'tilt' position by turning the handle up 180 degrees. The top of sash can then tilt inwards. For fast access to both sides of the sash for cleaning or for rapid ventilation, you can turn the handle into the position where it is parallel to the floor. This allows the sash to fully swing inwards, like an inswing or hopper. This is the "turn" position. Our windows also have a micro ventilation mode. This mode is like the tilt one but miniature. In this mode, there is a small gap at the top part of the window, about a ¼". This mode is very useful for slow but smooth passive air flow while maintaining its energy efficient status. To open the window in the micro-ventilation mode, you need to turn the handle so that it is in-between the tilt and the turn position. Roughly 135 degrees up from the downwards lock position.

When the handle is in the downwards position, facing the floor, it is in the locked position. This is also the starting position, usually. In the locked position, the window is secured with the technology of multiple locking points on each side of the frame all round the inside of it. No additional locking lever presses needed, everything locks and unlocks with the control of the one large handle. Because we use this multi-point locking system, our products are very secure and will not budge. They are European standard burglary proofed.
Tilt Turn Windows for the Passive House
The integration of Passive house standards to the new buildings is becoming a new mainstream in upper-middle class real estate projects. However, very few developers start passive house certification. Through this certification possess, you can be officially approved to build certified passive house buildings. Many don't apply for the passive house certification. This process is expensive and time-consuming. Those who do go through this process raise their prices. So, not many consumers choose builders with this passive house certification.
A passive house is not only built with high insulation. Efficient heating is also a must. This can be done with heat pumps. Passive house projects also try to eliminate thermal bridges.
The easiest way to increase overall performance is to lower thermal bridging. Lowering thermal bridging is key for general quality assurance. This is done, now mainly with the use of improved framing technology.
To save energy storage for cloudy days on which solar energy can not be collected builders use high performance passive house components. These high performance passive house components such as Air-to-Air and Ground-to-Air heat pumps have a high efficiency SEER rating of around 20-22. Even higher for ground-to-air heat pumps. High performance passive house components are even more important in solar passive houses. This is because there energy is only collected from photovoltaic solar panels. This is important as the limitation of energy storage demands an efficient heating system. Our windows have great heat recovery and are a great choice for certified passive houses.
Tilt Turn Windows Provide You with Great Energy Savings
Tilt and turn windows provide you with great energy savings. Up to 3 times less energy loses than traditional American windows. A large portion of energy loses comes from, about 25% in Canada. As such, it is important to make sure that you limit this. You can do so by using energy efficient windows like the tilt and turn.
The R value of shelf windows at Home depot have an R value of about 2. Windows act as a thermal bridge in a house. This is because of the difference between the R values of the windows and walls. The walls having an R value of about 15 – 20. This means that through them heat or cold from the outside enters inside. Similar can be said about the indoor warmth leaking outdoors. To minimize these energy losses, it is important to get windows with a high R value. As close as you can get to the wall R value. Tilt and turn windows provide you with great energy savings. Our tilt and turn windows will provide you with about 3 times less energy loses than standard north American windows. Tilt and turn windows also have better glazing. It reduces energy losses from the inside to the outside through cooling and air conditioning. The better glazing also drastically reduces overheating from the sun. All of these energy saving properties help save you a lot of money on energy bills.
Another advantage of tilt and turn windows is that in combo with great energy savings, you get great aesthetics. Tilt and turn windows are available in many colors and material chooses. They can be used in a large variety of styles and can be ordered in special shapes and custom specifications. They are free to customize down to almost every aspect, if the right supplier is picked.
How To Operate Tilt and Turn Windows
To operate tilt and turn windows, you need to turn the handle into one of 4 positions. They are the lock (starting position), tilt (180˚ turn), turn (90˚ turn), and micro-mode (135˚ turn). For the turn mode, turn the handle and pull it to open the window. For the tilt mode, you just turn the handle.
Operation of the Tilt and Turn fenestration system couldn't be simpler. All it takes is a turn of the handle to select between different modes. Unlike fixed windows, tilt and turn ones are double action. You can select the 'tilt' position for passive ventilation, or choose the 'turn' mode for maximum ventilation. You can also select the micro- mode mode by turning the handle 135˚. So, technically these windows are triple action. In it, the window lets in fresh air while at the same time prevents rain and dust from entering.
All while providing a healthy air flow route without a direct breeze in your face. The turn position allows you to fully open the window in. This wide opening enables maximum air change. It also allows for easy access to both sides of the sash. This is very useful for cleaning and maintenance purposes. In an emergency situation, it is also great as a tilt and turn windows fire escape, meeting egress window requirements, and fire regulations for these cases. It is one of the many reasons why people choose tilt and turn windows in bedrooms and basements.
How Do You Fit a Tilt And Turn Window
To fit a tilt and turn window in, you need to first, make sure your measurements line up. Second, line the footer and bottom corners of the rough opening with the right membrane. Third, attach the tilt and turn brackets to the sides of the window. Fourth, fit the window in and screw the backets to the four sides of the rough opening.
To fit a tilt and turn window in right, it is best that you choose the right size window to begin with. As the biggest concern when buying windows is for them to fit properly. Many make standard sizes only. As such, there can be a chance that the windows won't fit into the rough cut out in the wall. For some houses, a window about 30" wide needs a rough opening of 30-31″ wide. This depends on whether nominal or actual measurements are used. If the window is nominally 30" wide, the rough opening needs to be 30" wide in actual. On the other hand, if the window is actually 30" wide, the rough opening needs to be actual of 31". In other homes, for the same window size, an opening of 30″, 30 7/8″, or 31″ is needed by the window company's standards.
Thus, the rough opening cut out may not be of exact dimensions required to house a set size of windows. Different supplies, different requirements and different measurement types. So, it is always better to custom order. If the rough opening has been accurately measured and that data has been used to dictate the window's size. You can fit a tilt and turn window in perfectly. We only sell custom sized products to fit your project. However, this will not cost you even $1 more. Our windows are suitable for a 1" range in the opening width and provide successful results. So, if you are not sure about the size of the rough opening, this can compensate for small measurement mistakes. If you are not able to precisely measure the rough openings, it is best to order slightly smaller windows. Why? So that there are bigger gaps rather than smaller ones as this adds to be performance of the windows rather than add problems.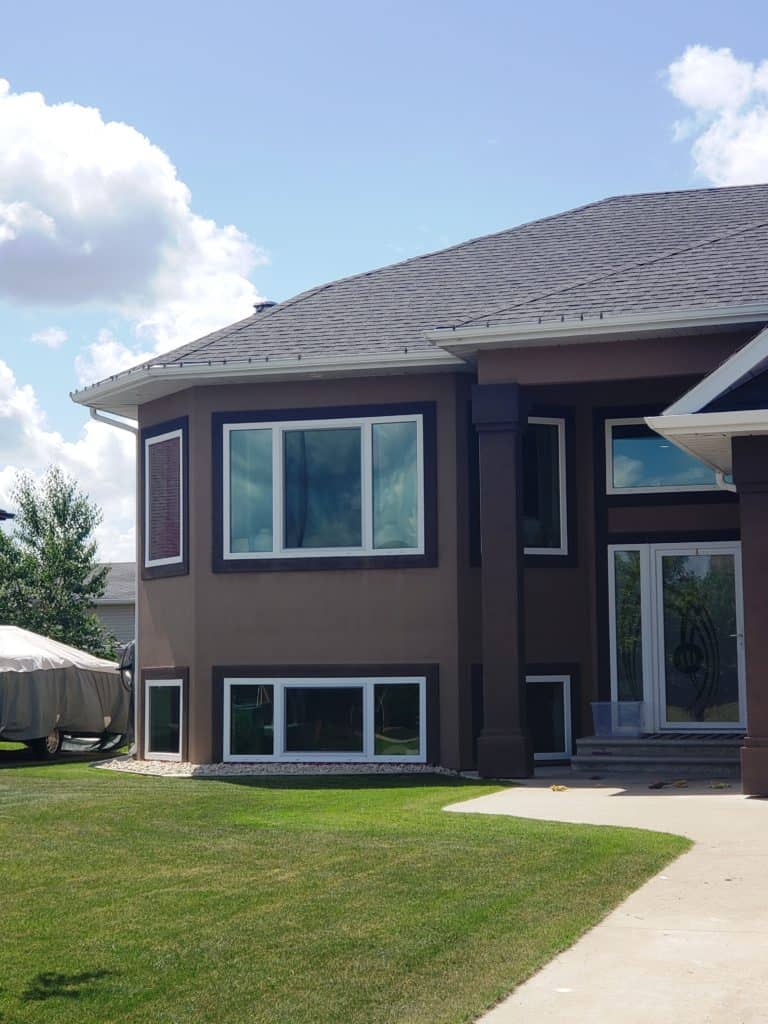 Big Variety of Sizing Options
Smallest sash size we offer is 18×18". Maximum sash size if 4×8' or 5×5'.
The main size limiting factor is the weight of the sash. If they are to be bigger, the hinges would simply not be able to support the heavy sash in operation consistently with good performance. However, the options we can already supply are heavy as it is. The largest windows we can offer weight upwards of 100-130 kg (220-300 lbs) per sash not including the weight of the frame or fixed portion (if it is an operable window).
But this is not the biggest a whole window unit can be.
In a single frame, there can be multiple sashes. This increases the size potential of the whole window unit (including the frame and multiple sashes) to be up to 65-70 square feet (wall size). This system allows for large operable windows to be built for any sized house and for glass wall/storefront option possibilities.
How much do tilt and turn windows cost?
The cost of a tilt and turn window would start at around $170. The final price depends on factors such as size, frame color, glazing, quality, and hardware. A standard tilt and turn window with a size of 36" x 48", in white, would start at $300. If the cost of 2 windows is the same, compare their quality, size, and glazing. The same can be said about the prices. If the quality and size of two windows is the same, compare their cost. The cost would generally start at $170 USD. Color frame options would increase the cost by another 10-15%.

Tilt and turn windows grey, black, white, and brown windows are the most common tilt-turn colored windows. Glazing upgrades such as soundproofing and sun heat gain control would cost an additional 2 – 20% more. Choosing acryl-color frames instead of vinyl ones would cost another 21 – 22% more. We control overhead costs which allows us to offer lower prices to our customers. As such we can provide windows with a budget friendly cost. However, this does not compensate for the quality, we use only the highest grade upvc, hardware, glazing, and wide steel core tubing. In addition, everything is custom made to order and customers get a large verity of advanced options in the design and properties of the windows.
What is the average cost for triple pane windows
Triple pane windows cost 10 – 15% more than double pane windows. However, triple pane windows are 2 – 4 times better in performance. A triple pane fixed window would with a size of 36" x 48" would have an average cost of $230 – $270. The same window but operable would have an average cost of about $400.
The only downside of triple pane windows is the 25 – 30% heavier weight. But this is easily compensated for by the 2 – 4 times better performance. Our triple pane tilt and turn windows have the best performance of triple pane windows. However, instead of charging lots of money for them, we sell them at a budget friendly price. They, in a size of 36" by 48", would start at $US 319.00 ($388 CAD). For the same sized picture window with triple pane glazing and hardware, the price starts at $220 ($285 CAD). But the final price will depend on the quantity, properties, colors chosen, the season, the delivery cost, and finalized quote.

In comparison with tilt and turn windows double glazed, triple pane ones are twice as more efficient and a lot more reliable. They also provide much greater soundproofing and can increase your house value. This also comes at a bargain as for all of the benefits triple pane you would only be paying 12 – 15% more than you would for double glazed windows.
Are casement windows more expensive than sliders?
Casement windows are more expensive than slider or hopper windows. This is by about 10 – 15% if the sliders are good quality. If they or hoppers are shelf quality, mid range casement windows would be double the price. This is because they use more hardware and typically better-quality materials, glazing, and hardware.
The best price to performance ratio is important to find. Between casement windows, hoppers and sliders, the best ratio goes to shelf sliders or hopper and high-quality casement windows. Sliders or hopper are best for the price if they are sold as shelf windows or self replacement windows. They can be good for garages, barns, and budget rental units. They are also good for transport vehicles like buses and RVs, as well as for boats. High quality casements like tilt turn however, are much better in performance. Although the price is higher, for the performance and quality, they are worth it.
If you are looking for something that will preform well and serve you for more than 5 years, casement windows are best for the price. They come in great quality and in 2 variation. They are the out swing (usually crank style), and in swing (usually tilt and turn style). The best quality will obviously be the best, however they are more expensive right? Normally yes. However, we sell premium quality in swing tilt and turn windows at a budget friendly price. These have the best price to performance and quality ratio. So, you get the best of the best for a great price.
With our tilt and turn in swing windows, you get all the power. You can customize the shape, size, color, and special properties. Properties like sound-proofing and sun heat protection. No standard sizes and a large variety of frame colors to choose from (over 60).
What is the main drawback to the use of a casement window?
The main drawback to the use of a casement window for a new project is the limiting size. After a certain size, they because hard to operate. In already installed windows, the main drawback is the quality. Older casements and hopper windows and their replacement variants use outdates crank style or similar opening mechanism.
The main drawback of a casement window is the limiting size. The maximum size of it may be is 36×72". However, it is not recommended ordering them larger than 32" in width and 72" in height. This is because casement windows larger than the 32"x72" size, start to lose the smooth operation. On the other hand, tilt and turn windows can be up to 60" in width and a 42-48" wide window sash may be up to 8feet (2.44 m) in height. Large inward opening tilt and turn are also easy to clean.
In the past, the main drawback was considered the in-ability to install window air conditioners in them. However, this is an outdated concept by 20 – 40 years. Currently, central air conditioners are used. They are more energy efficient and useful. So, now, window air conditions are not a drawback of these windows, replacement or not. Hopper windows had a similar problem but not anymore.
Hopper is another option. Hopper windows are good as emergency escape routs. Hopper windows are also common in kitchens but these open outwards and called Awning windows. Hopper is can be a good choice for its cost but other options are available.
Tilt and Turn Windows for balconies
Instead of using a door, you can use door-sized operable windows, or tilt and turn windows doors. These windows have very similar capabilities to that of a door but also have the tilt function. This dual opening design allows for quick access to the balcony as well as be used to bring in fresh air. They also don't have high resistance locking point levers. Instead, they have a multi point locking system that locks the window from all 4 sides with an effortless twist of the large handle. These windows are great for a Juliet style balconies, French style balconies, and Deck style balconies.
Grill Option For Tilt And Turn Windows, Choose From Many Colours And Layouts
We use an AKO grill system with thicknesses of 18mm (11/16"), 26mm (1"), or 46mm (1 ¾"), as you specify. Th They are available in 30 colours (painted) and in 20 laminated colour options. They can be painted in 2 different colours. One on one side (the exterior) one colour and the other side (interior) another. This allows for many more design choices and creates room for advanced customization. However if you choose wide black or dark grills, the windows you order with them should have tempered glass panes surrounding the grills. This is to account for the increased air pressure caused by the grills when they get hot. This is especially important if you live in a warmer climate with more sunny days.
As for the patters, we are very flexible. We do not have fixed grill pattern options but instead construct windows with your custom grill patterns in the layouts you want.
Wood Grills
We do not offer wood grills because the premium upvc frames are not suitable for them. Wood grills inside vinyl windows create many obstacles in the way of comfortable and care-free use. However, wood grills do work well with old wooden framed windows.
What is Privacy Glazing?
Privacy glazing is special glazing that is used to make it difficult to see through the window. Depending on the type of privacy glazing, the properties of the glass change. There are 3 main types of privacy glazing. They are the mirror like, obscure, and smooth mat. They all use a laminated coating for their faded glass look.
The mirror like privacy glazing is a great option that will work on both fixed (picture) and tilt turn windows. This type of glazing allows users to see through without obstructions from the inside. But at the same time it greatly distorts the appearance of the inside from the outside. However, if it is dark outside and inside the lights are on, their effect disappears.<br>
Variants in obscure glazing are common but effective at providing a good level of privacy. Unlike mirror-like glazing, obscure glazing is not dependent on whether it is dark or light outside. However, it creates a blur in the viewing experience from both outside and in. The intensity of the blur varies from option to option. This might be a good choice for you if you are looking for a very privacy forward tilt turn or fixed window. If a large see-through window (or glass unit) can not be used due to a lack of privacy it would provide these are great. They can be used for bathrooms, walk-in closets, entrance doors, and side lights. Another big benefit of these windows is that they have high visual transmittance. Making them almost like regular see-though windows as it relates to how much light enters inside though them.
Smooth mat privacy glazing is another option. It used uses an even and smooth mat film that provides a tinted look without the drawbacks of actual tinted glass. The most common color for this is a white cream color but a large variety of other colors can be requested. Its effect is the same from both inside and out. It also has lower visual transmittance. But the intensity of the effect can be adjusted in order to allow in more light. It is a very private orientated option.
As an honorable mention, there are also exotic privacy glazing options. These include light up glass panes and ones where the window blurs a picture on the glass. Tinted glass is also sometimes considered a privacy glazing option.
We offer all the 3 privacy glazing options. The, mirror like, obscure, and smooth mat for picture and tilt turn windows as well as for doors and sidelights. These are the same for installation as regular windows.
Can You Put AC In Fire Escape Window
You can put AC in a fire escape window if you do so according to the building code. The most important thing is that after the AC unit is installed, the window remains usable as a fire escape for emergency cases and follows the minimum requirements. It needs to be no more than 44" from the floor and have a clear span opening of 5.7 sq. ft.
Yes, this can be done but it is important to meet the requirements of your local business building code. The operable sash needs to be over the ac unit and have unobstructed access for fire escape. When the window is open there should also be about a 5.7 square feet opening with at least one of the sides at least 16". More accurate measurements are stated in your local building code. Also, it is stated that the bottom of the sash needs to be less than 40" off the ground. If it is higher than that, you would need to have a stepping stool near it. The stool needs to be no less than 12" in width and be able to support your body weight.
Currently, window air conditioning units are not commonly used. Instead, split air conditioners are used that are installed above the window. So, with them you would have no problems as it relates to fire escape windows.
Tilt turn windows work great as a fire escape window. They are fast to open and easy to climb out of. Making them a safe and efficient fire escape window choice.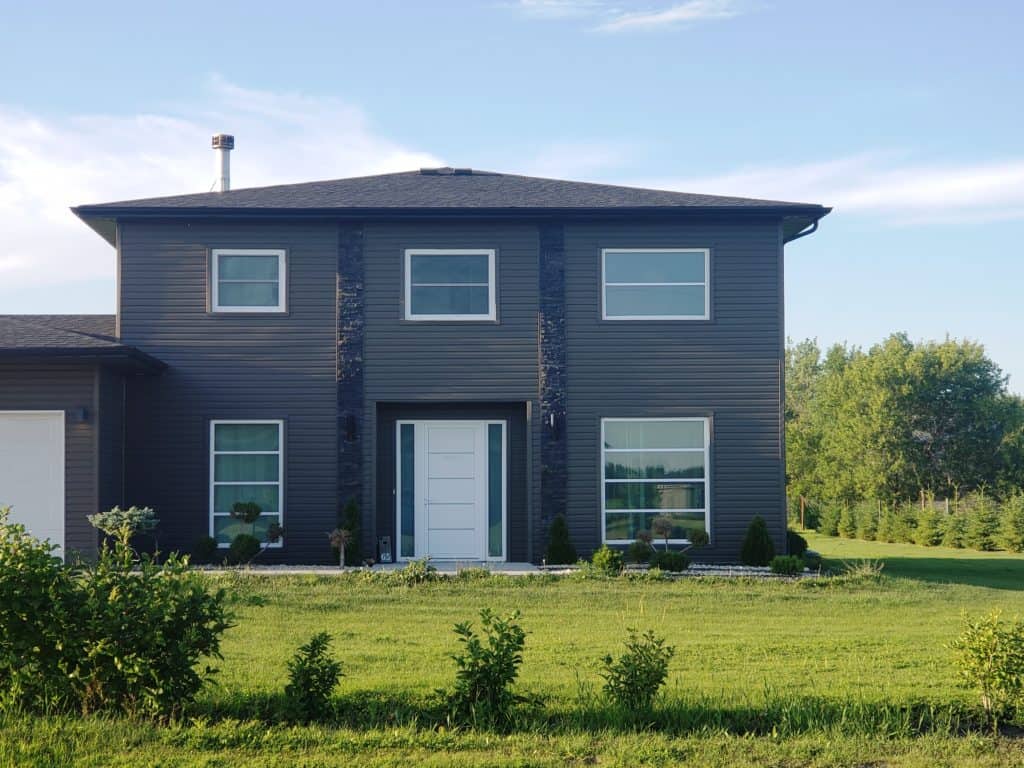 Tilt And Turn Windows Safety And Comfort Benefits
• Senior and child friendly – no noticeable efforts to open because of the big handles. No Cranking, no efforts. Which may be to heavy or even painful for seniors. they also feature tilt and turn locking window handles, this is great for preventing accidents.
• Degrees of ventilation. Different angles of the window in the tilt position allow smooth air exchange.
• Fire escape – it is quick to open. Perfect fire escape route in these cases. Not required time for cranking, no risks of fail in critical situation.
These elegant yet functional tilt turn windows are smooth and easy to operate and energy efficient. They allow subtle and secure air exchange at the turn of a handle. Select another setting and the rate of air flow will increase while keeping the building safe. They can lock into several selected positions, providing options. The tilt and turn sash system is easy to use even for small children and work well with sills. These sills can be a great way to add function.
We combine all the above with great customer friendly prices. To meet most budgets.
Limited-life time of up to 25 year Warranty
Our warranty coverage is available on all our products for up to 25 years (or limited life for a max of 25 years). All of it's properties and details are according to standard conditions as it relates to tilt turn windows as well as other types of windows and doors.
NAFS & NFRS
All good windows should be built according to building regulations and certified by NAFS and NFRS. We are certified by NAFS (North American Fenestration Standard) and NFRS (National Fenestration Rating Council) and have good results from the tests.
The quality management system of production of our windows has been certified by ISO standards 9001 and 14001.
Triple or Quadruple Pane Glazing is the Best for Tilt and Turn Windows
For the premium windows, homeowners can opt for triple pane glazing, and even quad glazing. This is for the superior energy efficiency. It saves 70-80% of household energy losses from windows compare with traditional single glazed windows.
Triple pane glazing has significant advantages, including:
• Long term lower energy costs
• A reduced carbon footprint
• Reduction of heat loss in cold weather
• Reduction of sun heat gain in hot weather
• Withstand severe weather events including heavy rain, snow, storms
• Reduced external noise
• Little work require to keep it in good shape
Multi-glazed glass units are produced with a gap in between the panes of glass. The gaps are filled with neutral gas like argon. To confer superior thermal and acoustic protection. Though its score rating is better, it is not smart to use quadruple pane windows. They are much heavier than triple pane ones and cost more. In many cases, it is just not worth it to increase the thermal resistance of windows to such a high level. Triple pane products are less expensive and more durable. They have 50% less seems than quadruple. Has an optimal ratio of cost.
Purchasing quadruple pane windows is a serious decision. We provide free consultation for our customers. To ensure that we find a perfect solution for your case. Our goal is to find an optimal energy savings for our customer. While maximizing thier comfort level.
Many passive house certified projects use quadruple windows. But it is not suitable for every situation. Please consult people at Passive House Institute prior to getting quad glazed products.
Passive House Certification
The Passive House Institute US (PHIUS) is the real think tank. They are helping Passive house developers. People in the US and Canada are interested in such projects.
They have started a 'Verified Window Performance Data Program' VWPDP. It is voluntary but suitable. It provides verified performance data for building materials. To support designers and certified passive houses builders. This system enables vendors to have their products verified by Passive House Institute. To increase their exposure to that sector of the building industry. They spread the of the passive house technology in USA and Canada. Via PHIUS the industry has access to reliable information. To specify these high-performance products in their construction projects.
With help from PHIUS, tilt and turn windows suppliers have success, by positioned themselves at the forefront of the market. Tilt turn windows are optimal to achieve PHIUS standards.
Most passive house windows meet the strict guidelines demanded by passive house standards. To meet these standards a dramatic reduction in energy loss is necessary. It provides a constant and comfortable living environment. It also decreases energy consumption for a long term.
The Best Choice for Every Scenario
There is no denying the good sense in investing in tilt and turn technology. It is useful for any building. For renovation, new-builds, life-long cost-savings and increasing market value.
Homeowners are opting for this innovative technologies to maximize the market value. They want to increase their comfort level at the same time. It is important for North American residents.
At the same time they try to minimize their carbon footprint. They show excellent insulation results in harsh climates and serve for a long time. To add comfort by installing tilt turn windows and doors. We provide premium products at a customer friendly price around Canada and the US.
Perfect for Kitchens
Tilt turn windows are perfect for kitchens because of their superior air exchange capability and their unique advantages. Not all kitchens need to have windows but if they can, 1-2 larger tilt and turn kitchen windows are great to have.
Convenience of Use
Tilt turn windows are very continent because of their easy and fast to use operation system. One single turn of the handle can provide you with healthy passive or rapid air exchange in under 2 seconds. No turning, no unlocking, and no waiting. More information is available in the video.
Completely Customizable, Just Pick and Match
Our products are available in over 60 colors including unique woodgrain finishes that are sure to make your house stand out among the rest. Handle and hinge colors are also up to your choice. Customizing with colors, sizes, and shapes is a great way you can create a unique and completely custom home.
Wooden Tilt Turn Window Frames, Unpredictable Results and General Cons and Risks
Currently there are tilt turn options that allow for wooden frames and sashes.
In the past, this was only possible with painted wood. This timber also had to be special European lumber that came in three pieces that got glued together (gluelam). They were layed out in long sections and later cut to be assembled as a window frame. The profile detentions were: 78x78mm (3×3"). In the 70s and 80s, this was considered normal but as the years progressed, windows demanded frames thicker and wider than this. Currently, the thickness and width of the frames increased to 87x87mm (3 ½x3 ½ "). Gluelam is still used today with the lumber of choice being usually pine, with all its pros and cons. Gluelam is currently manufactured in Russia and China but shipped to Europe where it is used to make the windows. This makes it hard to control the quality of the gluelam.
Cons:
Pine (most commonly used in tilt and turn windows timber window frames) may become a potential food source for termites
Wood tilt and turn windows keeps requires high maintenance
The glass bed is glued to the glass unit.
This creates problems if you ever want to replace the glass unit because in the proses of removing the old glass unit, the glass bed would break requiring replacement. The replaced glass bed would also be slightly off colour from the rest of the frame due to the prosses of how they are made. This would partially ruin the look of the window.
The quality of the frames is unpredictable due to them being manufactured in Russia or China but sold to you from Europe. The defects these types of frames might have may also not be visible and noticeable in the start but in several years, they may grow becoming noticeable and annoying.
Advantages of Tilt Turn Windows for Canada:
Healthy ventilation
Usually in Canada the temperature difference between the inside and outside is quite high. This inclines people to ventilate the building. This is quite easy to do but, most windows that open, have unhealthy air flow system. These windows open in a way that allows airflow to occur parallel to the floor. This can be quite uncomfortable, especially in the winter and potentially lead to an unwanted sickness. This is because, in the winter, cold air from the outside can quickly enter inside and because of the flaw in design, the air exchange happens at human-height level. In the summer, or in hot climates, the same can be said. But the cooler air would then be inside the building and, hot air, outside the building.
Tilt and turn windows offer a healthy air flow cycle. Because of the unique and cleaver design, tilt turn windows can provide you with a healthy ventilation system. In the tilt position, the air exchange is directed upward allowing for a healthier air flow cycle. The windows tilt inward and pivot on the bottom making open room at the top. This also allows for healthier air flow as the cold or hot air does not blow directly at you but instead up.
Senior friendly
The medium (average) age in Canada is 39+. As such, more middle aged people who are planning to build a house for themselves and their family is looking for windows that will survey them longer and be easy to use even in their senior years. Families with older dwellers in the household also benefit from easy to use fast operating windows. The European tilt and turn system we offer has simple and easy operation. Perfect for Canada and the US. A tilt and turn window has a large handle with which you can select between different modes of window opening. Turning the handle is also easy and requires very little resistance for opening. Unlike the cranking-style system used in many standardized North American windows, our tilt turn windows have a fast to use system with the huge benefit of not becoming harder to open as the years go by.
Even big windows can be opened quite easily
Large windows that use the cracking style system are difficult to open. Because larger windows are also heavier, inefficient opening systems such as the cranking-style system become much harder to operate in large windows.
Large Tilt and Turn Windows, They can be Large
Large tilt turn windows don't require nearly as much effort to open. The tilt position uses gravity as the main force to open the window, and in the turn position, the German technology allows for much smoother operation without demanding much work at all.
Tilt turn windows provide and unobstructed view even though they are inoperable. This means that they have the main advantage of picture windows that is provide an unobstructed view, while also providing the functionality of an operable window.
Common issue:
Operable windows may be limited to a certain size, usually smaller than you would like. This can discourage you from your custom design and force you to get smaller operable windows.
Our solution:
Our tilt turn windows can be ordered quite large, with the tilt and turn windows maximum size of 60" x 60" or 48" x 96" per sash. This allows developers to design building with a more advanced feel and contributes to faster sales. This also allows home owners more options for replacing windows and custom home builders to design more comfortable homes.
Well built Tilt Turn European Windows don't Freeze in the Winter if Left Slightly Open
Cranking-style windows can freeze up and if left slightly open in the winter. This can cause the window to be inoperable and frozen in place until it is warmer outside, this is why it might not shut. If this does happen to your crank windows, we can suggest using hot water in the frozen area, if you need.
Right system:
Our tilt turn windows use German technology that prevents the window from freezing up.  So you do not have to worry that you forgot to close the windows. However if the windows ever slightly freeze up, you can simple open the window in turn-mode and swing the it in. This would then allow you to quickly clean the window of any frozen bits. This can be done under 20 seconds.
Mosquito nets are possible to install allowing for mosquito-free interiors. We can provide mosquito nets that match the color of your frame by order if you need.
Tilt turn windows increase the value of your house.
Many think European windows are much more expensive. This is definitely possible but we supply premium quality European windows for about the same price as vendors in North America charge for Canadian or US standard windows. The lower prices allow you to invest in more comfortable products without spending extra. They can make your property look and feel more expensive and premium without you paying a premium.
Tilt and Turn Window Installation
Usually tilt turn windows are harder to install than North American windows. This is because they are originally meant to be installed in brick or stone walls. But, our built-in simple instillation system makes them easy if not easier to install than American windows.
We use a nail flange system with load bearing steel brackets for installation. This allows for secure instillation without problems. The steel brackets are inserted every 24 – 28" in small or medium-sized windows. In larger or extra large windows they are inserted every 12 – 18". This creates a durable and secure results that pass all building code requirements. Also, it doubles the requirements needed for them to be considered hurricane proof. Our nail flange system provides a water tight seal. Even under maximum test pressure.
If installing in a hot climate, you might have to deal with hot temperature which can be a reason why labour would cost more.
Window instillation may seem difficult and even daunting for some. But, it is quite simple. Especially with our tilt turn window installation system. Most who install windows themselves are happy with the results. So, no need to hire a high end pro to do this job for you. One with descent experience and an affordable price will probably do the job just fine. If you do the installation according to our manual (tilt and turn window guide), tilt and turn windows leaking and jamming will not be a problem what so ever.
Window instillation may seem difficult and even daunting for some. But, it is quite simple. Especially with our tilt turn window installation system. Most who install windows themselves are happy with the results. So, no need to hire a high end pro to do this job for you. One with descent experience and an affordable price will probably do the job just fine. If you do the installation according to our installation manual (tilt and turn window guide), tilt and turn windows leaking and jamming will not be a problem what so ever. We only supply tilt and turn windows, so, we trust our customers to handle our premium products and be able to successfully install them. Our tilt turn windows are heavier than standard picture or hopper windows. This is because of the wide steel core frame. This makes them heavier, but the added structural strength makes them worth it tenfold. However, with an additional helper, it will not be so difficult. Plus, because of the high quality, your windows will not need to be replaced. So, this leaves you with just one install to do, after it, you can enjoy for windows for decades to come.
Tilt and Turn Windows Repair
Our tilt turn windows are easy to repair. The glass unit replacement can all be done within 5 minutes and the hinges and rubber seals can be replaced under 12 minutes with just a Philips head and flat heard screwdriver.
Repair is very easy to do with these types of windows. Our tilt turn windows are assembled in such a way that allows for easy and fast repair with minimal tools and experience. They have no complicated slide-rotation hinges. Their inswing functionality is another huge advantage because it allows for safe repair procedures as it does not put the window and people under the window at risk. This would other wise be a problem with outswing windows if they are used on the second floor or above.
The inswing operation also allows for a more convenient work environment as you are not left sticking your body through the window trying to reach the screws and support the sash. We also designed our tilt turn window sashes to be capable of easily being taken out of the frame and placed on the floor or table. This allows for an easier operation on the workspace without having your tools hang out of the window. This all makes for an easy way to fix your windows if need be.
We Ship Nation Wide to all of USA and Canada
For the US, we deliver to all major cites and states.
In the West-coast:
California (Los Angeles, San Francisco, etc.)
Oregon (Portland, and more)
Washington (Seattle, and more)
In the East-coast:
New York (NYC, Brooklyn, long island, etc.)
Virginia (Bremerton, and more)
In the middle east:
Illinois (Chicago, and more)
Michigan
Georgia (Atlanta, and more)
Colorado (Denver, and more)
The only states that we do not ship to in the US are except Florida, Hawaii, and Alaska.
For Canada we deliver to all major cities and some more rural districts as well.
In Ontario:
Toronto
Ottawa
Barrie
London
Hamilton
And more
In British Columbia:
Vancouver
Victoria
Kelowna
And more
In Alberta:
In Manitoba:
In addition to all of these, we can also deliver to cites in Montreal Quebec, and Atlantic provinces like Nova Scotia.
The lead time will range from 6-7 weeks, with a quantity minimum baseline. For more local information of how we can deliver to your specific region, please feel free to contact us. GL Advanced Windows tilt and turn windows are a "near me" destination as we are always close by online.
Due to the way our system works, we do not have any tilt and turn windows in stock. This is because all orders are custom, and thus not premade products are available as in-stock windows. We have both tilt and turn european windows as well as tilt and turn french windows.
Tilt and Turn windows
Our Tilt turn windows advantages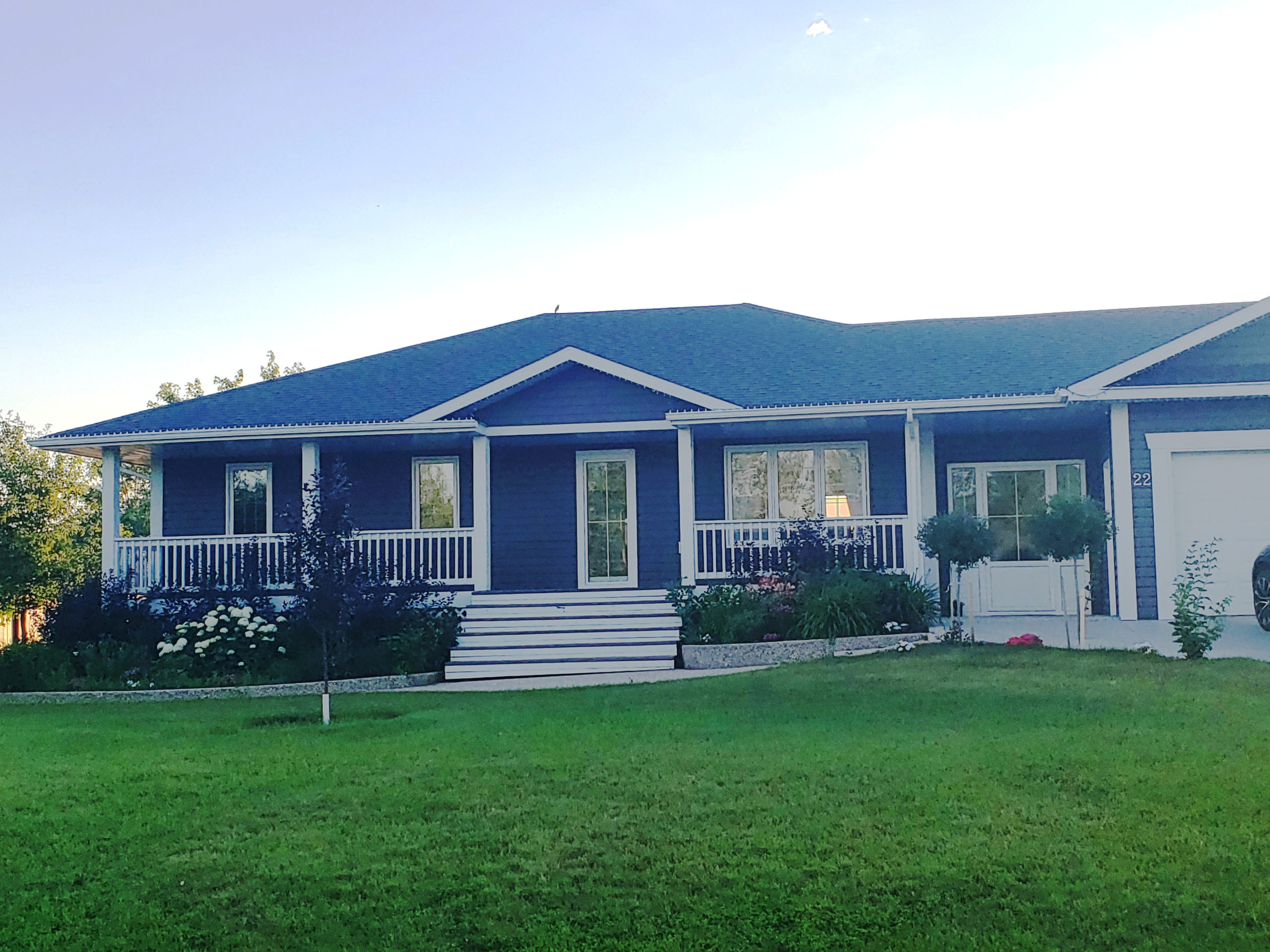 Tilt and turn windows are European designed, double action premium windows. They are named after the way they work. One hand motion allows opening wide the window or place it in a two tilt position.
170
GL2
GL2