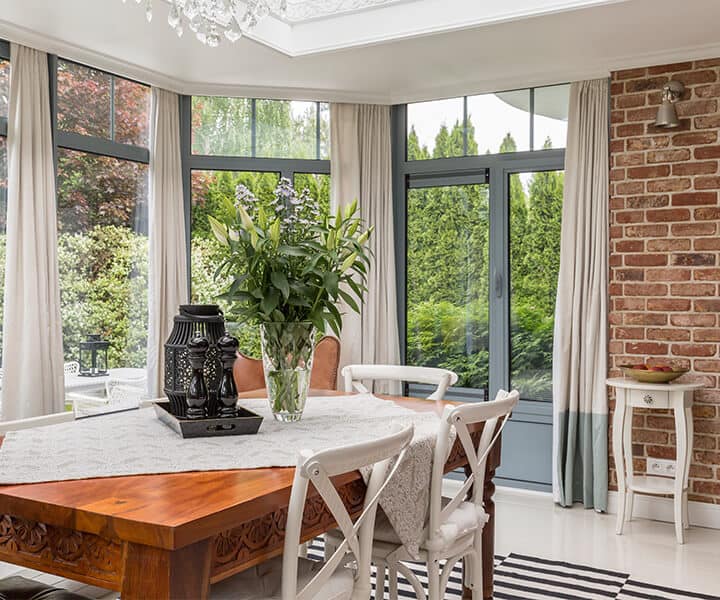 GL Advanced Windows provides premium quality, cost beneficial German/European style windows and doors. The company has been present in the Canadian market for over five years, providing quality products to our customers. We offer windows and doors for projects of any size with a high degree of customization.
We are a small company and can't compete with large, multimillion corporation that provide products for every taste and budget. So we consciously decided not to offer regular windows that many brands provide. GL Advanced Windows offers only premium quality and style windows and doors while keeping our customers costs low. Combination of quality products and lower prices allows us to ensure high customer satisfaction.
The fenestration system that we use in our products is manufactured by top of the line German manufactures Gealan. S9000 product line incorporates modern and well-developed design with focus on energy efficiency.
We do not offer weak dual-glazing windows
We do not offer one LowE glass in a windows
We do not use 1/8" glass because it is unstable
We do not use elastic or aluminum spacers to save costs and neglect quality
We Do Not Sell regular windows.
We Only Sell Premium Quality Windows at a Below Average Price.
Our products:
We provide tilt and turn windows, as well as external doors. Our products are designed by German specialists with attention to:
Structural strength
Long-term usage
Aesthetic looks
Our European windows and doors feature triple glazing with effective Low Emission glass, filled with Argon, incorporate three levels of gaskets, steel reinforcement, and sealing of the highest quality. All of these characteristics ensure thermal and sound insulation.
Our windows are operated in a senior-friendly way with a minimum number of hand motion required to operate our windows and doors.
We offer:
Glass wall systems with safe tempered glazing up to 9 x 7' or 7 x 9' area
Tilt-and-turn windows that open up to 55" wide.
Senior friendly low threshold option (3/4") that provides an easy entrance
Offers a wide variety of colors (60+ color options)
Unique option – acryl glass-covered frames (20 color options)
Can supply up to 100 windows per day