Q: Why Tilt & Turn.
A: The Tilt and Turn Window is a dominant Style in Europe. It is now gaining popularity and becoming the Window of choice for quality conscious homeowners, architects and designers.
Our Tilt and Turn Window features sophisticated technology for truly outstanding functionality and Style – Allowing for greater Design flexibility.
These Tilt and Turn Windows will ensure superior structural performance, air tightness, safety and security, high acoustical protection benefits and will meet the latest and most stringent energy efficient standards. They offer hassle-free operation for years to come.
A Design for maximum brightness, unimpeded view and consistent look makes them ideal to pair with doors, and is a great solution for creating large windows that open.
By fully maximizing the energy savings Design with triple glazing, we can achieve PASSIVE HOUSE Standards.
Q: Tilt & Turn. How it Works
A: Tilt & Turn. Advanced one handle easy control system.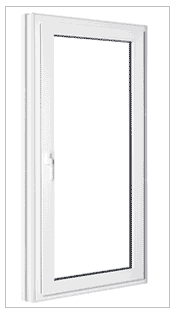 Turn the handle down (closed position), and the tilt-and-turn window will be sealed around the perimeter and no air leakage. All the locking points are simultaneously operated.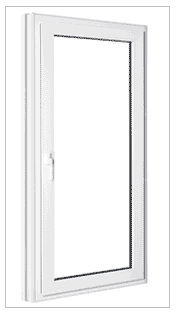 Turn the handle horizontal (turn position), and the sash hinges on the side to offer a large opening for fresh air, or it makes cleaning extraordinary easy!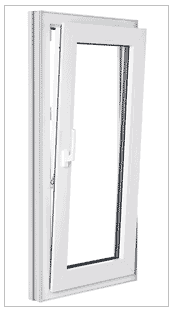 Turn the handle upwards (tilt position), and the upper part of the sash tilts slightly to allow safe and easy ventilation. Fresh Air enters through the sides of the Window while hot air escapes through the top opening without causing a draft and compromising security.
Q: What options/Colours are available.
Available in a wide spectrum of exterior or interior colours. We offer colour matching as well. The process features superior adhesion, U.V. stability and impact resistance.
A: We have 2 options:
High quality Color system
Unic AcrylColor
1. Color & Woodgrain system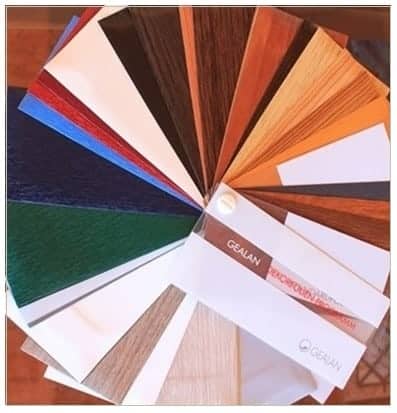 2. Unic Acrylcolor